Xiaomi Mix Fold 3: A New Chapter in the Evolution of Foldable Phones
Embracing the future of smartphones, Xiaomi is stepping up its game with the much-anticipated Mix Fold 3. Teasing an August release, this foldable phone carries the promise of a revamped design and advanced technology. As competition tightens within the foldable phone market, Xiaomi aims to leave a lasting impression with its latest iteration.
Advancing to a New Era of Foldable Phones
The Xiaomi Mix Fold 3 represents a leap forward in the company's innovative journey. Set to introduce Flex Mode, this foldable phone advances beyond its predecessors, which lacked this feature. The free-stop hinge, combined with Flex Mode, offers a more versatile user experience, enhancing the phone's usability and transforming how consumers interact with their device.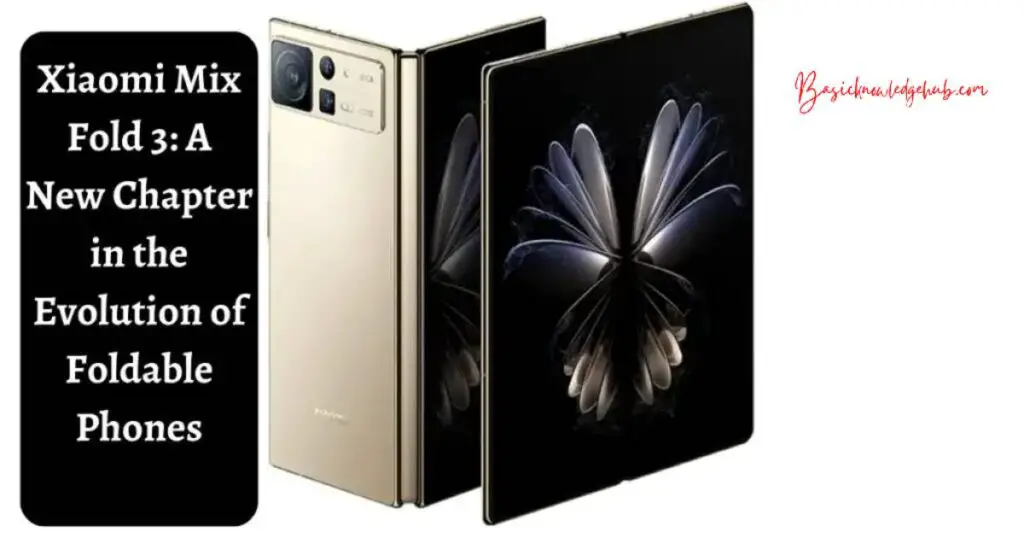 Also read: How to fix error 40014 star citizen
Crafting Slimmer and Stronger Designs
With the Mix Fold 3, Xiaomi proves its commitment to refining the user experience. This next-generation device promises a thinner and stronger build, a testament to Xiaomi's dedication to continuous improvement. Redmi's general manager attributes these enhancements to a fresh manufacturing system, potentially signaling a new standard for future foldable phone designs.
Promising Power and Performance
Xiaomi's Mix Fold 3 isn't merely about aesthetics. Leaked information indicates that this device might be powered by a Snapdragon 8 Gen 2 chip, complemented by a hefty 4,800mAh battery. Coupled with a stunning 120W wired charging and 50W wireless charging, this suggests that Xiaomi's new foldable phone will pack a punch, delivering both powerful performance and impressive battery life.
The Competing Stage of Foldable Phones
The Mix Fold 3 will face stiff competition in the bustling foldable phone market. It will share the limelight with new entries like the Samsung Galaxy Z Fold 5, HONOR Magic V2, OnePlus foldable, and others. As the third quarter becomes a battlefield for foldable phone dominance, Xiaomi's offering will need to impress on all fronts to stand out.
A Glimpse into Xiaomi's Global Launch Strategy
An intriguing aspect of Xiaomi's strategy is its launch pattern. The company has not confirmed if the August release date pertains to a global or Chinese launch. Given their previous patterns, it's speculated that Xiaomi may focus on a domestic release first, before rolling out the Mix Fold 3 globally.
Conclusion
In conclusion, the upcoming Xiaomi Mix Fold 3 represents a significant step in the evolution of foldable phones. From a more advanced Flex Mode to a thinner, stronger design and high-performance internals, Xiaomi seems intent on pushing boundaries. With fierce competition on the horizon, it's an exciting time for technology enthusiasts, as we anticipate how Xiaomi's latest foldable phone will shape the landscape of this cutting-edge market segment.
FAQs
What new features can we expect with the Xiaomi Mix Fold 3?
Expect a slimmer, stronger design, Flex Mode, and possibly a Snapdragon 8 Gen 2 chip.
When is the Xiaomi Mix Fold 3 set to launch?
Xiaomi hints at an August release, although it's unclear if this is a global or Chinese launch.
How does the Mix Fold 3 compare to other foldable phones on the market?
The Mix Fold 3 stands out with its Flex Mode and improved design but will face stiff competition.