Threads: Meta's Revolutionary Step in Social Media
In an era where digital conversations shape public discourse, social media platforms hold significant power. The latest entrant into this dynamic landscape is Threads, a platform developed by Meta, formerly known as Facebook. Launched as a competitor to Twitter, Threads has taken the digital community by storm. In this comprehensive review, we explore everything you need to know about Threads – from its unique features to how it differentiates itself in an already crowded social media market.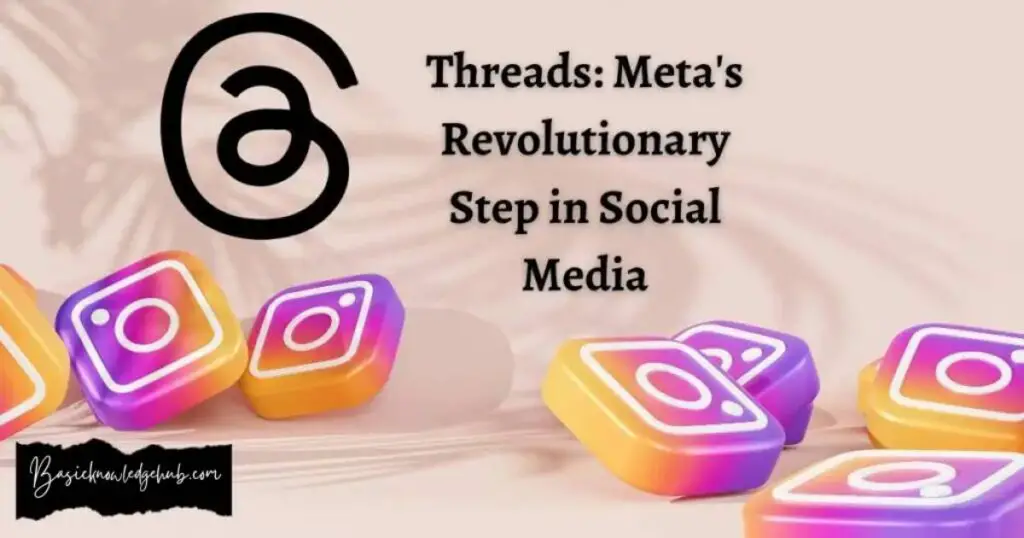 Also read: USSD Codes: A Brief Overview
What is Threads and How to Sign Up
Threads is a unique blend of Meta's already successful portfolio of social media applications. Resembling Twitter in its format, Threads allows real-time conversations with a 500-character limit per post. Additionally, users have the freedom to quote, reply, and repost other users' Threads posts, fostering engaging dialogues.
Unlike most platforms, signing up on Threads requires an existing Instagram account. Users retain their Instagram credentials but have the liberty to customize their bio to suit their Threads persona. In a few easy steps, the Instagram-followed accounts are imported, easing the transition onto the new platform.
Threads: A Meta Ambition Realized
As the digital ecosystem evolves, user demands and needs also change. Meta has continuously shown its commitment to addressing these changing demands, and the introduction of Threads is no different. With over 10 million signups at launch, Threads offers a promising alternative to existing platforms, particularly Twitter.
Threads is available across 100 countries and supports more than 30 languages, a testament to Meta's global ambition. The aim, as stated by Mark Zuckerberg, is to create a platform that facilitates conversation in an open and friendly public space.
Threads vs. Twitter: The Showdown Begins
With Threads, Meta has thrown down the gauntlet, offering a credible alternative to Twitter's reign in the realm of text-based social media conversations. The race to dominate the space is heating up, and the winner is yet to be declared.
One key advantage that Meta holds in this race is its massive existing user base. With over 2 billion active Instagram users, Meta is hoping to leverage this advantage and entice users to join Threads.
However, with every new platform, the challenge lies in sustaining long-term user engagement and fostering a safe digital environment. It remains to be seen how Meta navigates these challenges, especially considering recent layoffs in its policy and risk analytics departments.
Threads: What Lies Ahead
Looking ahead, Threads seems poised to further disrupt the social media market. Currently, there are no ads on Threads, but that might change. Integrating advertising into Threads could provide a much-needed boost to Meta's core advertising business.
Despite the absence of certain features, such as the ability to directly send messages to other users and the lack of a dedicated timeline showing posts from followed accounts, the response to Threads has been largely positive. In the coming months, Threads is set to roll out more features that are bound to increase user engagement and satisfaction.
Posting Limitations on Threads
As a social media platform, Threads offers its users the ability to express themselves with a few restrictions in place. The main limitation is the character limit of each post – users are allowed only 500 characters per post. Additionally, users can include a variety of media in their posts including images, videos, and GIFs, with a limit of up to 10 media items per post. The current version of Threads does not support features like long videos, direct messages, or live audio rooms.
Threads and Web Usability
Currently, Threads offers limited functionality on web browsers. While users can view Thread posts and profiles on the web via a specific link, they cannot log into their accounts or create posts. This limitation may change in future updates as Meta seeks to enhance user experience across all platforms.
Deleting Your Threads Account
Deleting your Threads account isn't as straightforward as one might hope. Users can deactivate their Threads account via the app's settings section, but complete deletion is tied to your Instagram account. To fully delete your Threads account, you must delete your associated Instagram account. However, Meta has addressed user concerns regarding this policy and is looking into creating an independent deletion process for Threads accounts.
The "Following" Timeline on Threads
Unlike Twitter, Threads does not currently offer a "Following" timeline that solely displays posts from the accounts you follow. The home timeline is algorithmically curated, featuring a blend of posts from your followed accounts and other users. This feature helps expose users to a wider variety of content, especially when starting on the new platform.
Direct Messaging on Threads
At present, Threads does not support Direct Messaging (DM). The aim, according to Instagram head Adam Mosseri, is to avoid creating yet another inbox. Instead, the focus is to encourage users to engage in open, public discussions through the posting and sharing of Threads. This direction could change in the future depending on user feedback and the platform's evolution.
Conclusion
In conclusion, Threads is Meta's ambitious attempt at capturing a share of the real-time public conversation space currently dominated by Twitter. With its unique features and seamless integration with Instagram, Threads has the potential to be a game-changer. While there are challenges ahead, if Meta plays its cards right, Threads could very well become the next big thing in the social media landscape. It's an exciting time for digital communication enthusiasts, and all eyes are now on Meta's Threads.
FAQs
What's the main difference between Threads and Twitter?
While Threads and Twitter both foster real-time discussions, Threads integrates seamlessly with Instagram and has no paid tiers or ads.
Can I DM people directly on Threads?
Currently, Threads doesn't support Direct Messaging. It encourages public conversation threads instead of creating another private inbox.
Is it easy to delete my Threads account?
Deleting your Threads account is tied to your Instagram account. You'll have to delete your Instagram account to completely remove your Threads profile.