USSD Codes: A Brief Overview
Unstructured Supplementary Service Data (USSD), more commonly known as "Quick Codes" or "Feature Codes," are protocol codes that GSM cellular networks use to communicate with the service providers' computers. The simplicity and speed of these codes allow users to access various services without the need for internet connectivity. Dial a simple combination of characters, and you've tapped into a hidden menu that can provide a wide array of services.
Just imagine, within your mobile phone lies a powerful secret menu, one that is brought to life by dialing a set of unique USSD codes. These codes work as bridges, connecting you directly to your mobile service provider's communication system. You bypass the need for internet-based applications and instead, interact directly with your mobile service provider's services. For those who find themselves in areas with unreliable internet service or for those who simply prefer the directness of the USSD codes, these features offer a streamlined and reliable method to access a host of services.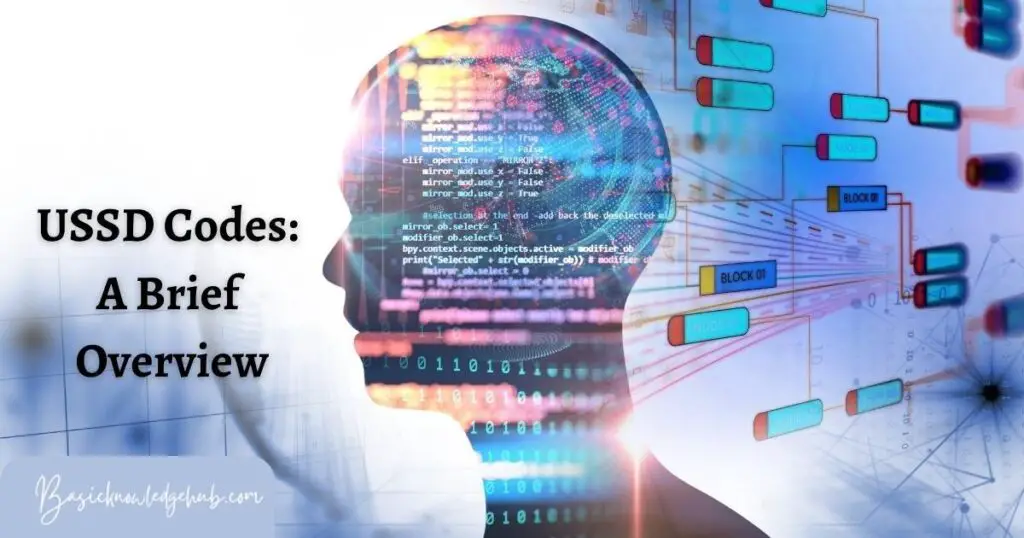 Also read: Exploring the Power of ADB Shell Commands
The Significance of USSD Codes
The significance of USSD codes in our digital interactions cannot be overstated. With the advancement of mobile technology, they have become more than just a way to check mobile balance or recharge. They are now a tool for seamless digital transactions, a tool that does not rely on the internet or a smartphone. In fact, they can be used on any mobile device, irrespective of the model or make.
We are talking about a tool that has empowered millions of non-internet users worldwide, bringing digital accessibility to remote corners of the globe. From banking transactions to healthcare services, the USSD codes serve as a bridge, filling the digital gap. The result is a more inclusive and accessible digital world, thanks to the power and simplicity of USSD codes.
Popular Categories in the USSD Code List
USSD codes offer a broad range of functionalities, which can be grouped into several categories based on their purpose. Each category represents an essential aspect of digital communication, which makes these codes indispensable for a seamless and efficient mobile experience.
1. Balance Enquiry and Recharge Codes:
This category is arguably the most commonly used one, offering essential services like balance enquiry, data usage checks, and recharge options. It allows users to manage their mobile accounts effectively. Whether you need to check your remaining balance or want to top-up your data, USSD codes provide a quick, hassle-free way to do so. Importantly, they offer these services in real-time, allowing users to stay informed about their usage at all times.
2. Service Activation and Deactivation Codes:
Service activation and deactivation codes provide users with an easy way to manage the various services provided by their network carriers. Users can easily activate or deactivate services like call waiting, call forwarding, voicemail, and caller tunes using these codes. The ability to manage these services through USSD codes, without requiring assistance from customer service, empowers users and saves valuable time.
3. Banking Services Codes:
USSD banking codes have revolutionized the way we bank, making it possible to conduct various banking transactions without internet access. Users can check their account balance, request mini statements, and even transfer funds. This category also includes codes for mobile wallet services and mobile money services. This has democratized access to banking services, enabling even those without smartphones or stable internet connections to perform basic banking tasks.
4. Emergency Services Codes:
These codes provide users with quick access to emergency services. By dialing specific USSD codes, users can connect with the police, ambulance, fire services, and other emergency services. Some regions also have USSD codes for disaster management services. These codes can potentially save lives, making them a critical part of the USSD code system.
5. Value-Added Services Codes:
These codes offer users access to various value-added services (VAS) provided by their network carriers. These services can include news updates, sports scores, weather forecasts, and entertainment content. For many users, especially those without smartphones or internet connections, these services provide a vital link to information and entertainment.
These categories underscore the versatility and usefulness of USSD codes. By understanding the range of services these codes offer, users can fully utilize their mobile devices and streamline their digital experiences.
How to Use USSD Codes
Using USSD codes is simple and straightforward. All you have to do is dial the particular code followed by the # key on your mobile device and then press the call button. The ensuing steps typically involve following an interactive menu to perform the specific action you need.
The uncomplicated nature of USSD codes, coupled with their speed and efficiency, make them a preferred choice for many users around the globe. It is a tool that requires minimal technical knowledge, making it accessible to everyone, from tech-savvy youths to the elderly who might not be comfortable with complex mobile apps.
USSD Code list for smart phones
Unstructured Supplementary Service Data (USSD) codes for Android phones typically vary based on your mobile carrier and specific device model. However, some Android USSD codes are universally applicable. Here are examples of some common Android USSD code categories:
Android System Codes:
Phone Information: ##4636##
Factory Data Reset: ##7780##
Back-Up All Data: ##273282255663282*##
Google Play Services: ##426##
Testing-related Codes:
Testing menu: ##0*##
Vibration & Backlight testing: ##0842##
Touchscreen Test: ##2664##
GPS test: ##1575##
Codes for System Updates & Reset:
System Update: ##2432546##
Reinstall Firmware: ##34971539##
Hard Reset: ##1472365##
Device Information Codes:
Display IMEI Number: *#06#
View Phone Software Version: *#1234#
Display Firmware Version: *#2222#
Battery Status: *#0228#
Check RAM Usage: *#3264#
Network Information Codes:
Check Signal Strength: *#0011#
Service Mode: *#9090#
GPRS Network Information: #47778665#
Debugging Codes:
USB Logging Control: *#872564#
System Dump Mode: *#9900#
Diagnostic Configurational Settings: *#9090#
Miscellaneous Codes:
Enable Voice Dialing Logging Mode: *#8351#
Disable Voice Dialing Logging Mode: *#8350#
Conclusion
In conclusion, USSD codes serve as powerful tools that connect millions of users to a wide array of essential services swiftly and effortlessly. From the daily check on the balance, activating data plans, to executing banking transactions, they play a pivotal role in streamlining digital interactions. They are particularly indispensable for non-internet users, for whom these codes open the gateway to a host of services previously only available through the internet.
Understanding and making use of these codes can help you unlock the full potential of your mobile device, elevating your mobile experience to a higher level of convenience and efficiency. While the world continues to move towards complex applications and technologies, the simple yet versatile USSD codes continue to hold their ground.
Always remember, your mobile device holds more power than you can imagine. And much of that power is harnessed through these 'hidden shortcuts' called USSD codes. So, keep your USSD code list handy, because it is not just a list, it's your key to a more accessible, efficient, and streamlined digital experience. Whether it's to quickly check your balance, swiftly enable a service, or to perform a banking transaction without the internet, USSD codes can significantly ease your life.
Frequently Asked Questions
1. What are USSD codes? 
USSD codes, also known as "Quick Codes," allow you to communicate with your mobile network provider's services.
2. Why are they useful?
They grant instant access to a host of services, including balance checks, recharges, and more, without the need for internet.
3. How do I use these codes? 
Just dial the USSD code, followed by the '#' key, then hit the call button. Follow the interactive menu after that.
4. Do all USSD codes work on all devices? 
No, USSD codes vary depending on your device model and your network provider. Check with your provider for specific codes.
5. Is internet required to use USSD codes? 
No, USSD codes work without an internet connection, making them convenient for everyone.