Twitter Set to Monetize TweetDeck: An Analysis of What it Means for Users
In a move that has been described as groundbreaking, Twitter has announced plans to limit access to its famed dashboard service, TweetDeck. This decision comes as part of a new monetization strategy to revitalize the social media giant's revenue streams. Starting from August, only Twitter's verified users, those subscribed to its premium tier called Twitter Blue, will be granted access to this popular tool.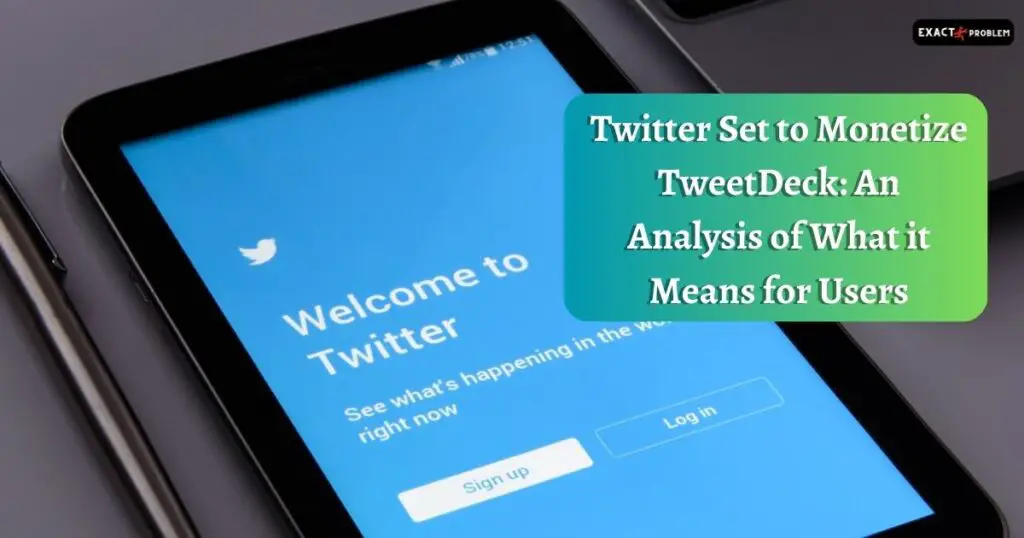 Also read: Xiaomi Mix Fold 3: A New Chapter in the Evolution of Foldable Phones
Twitter's Quest to Monetize TweetDeck
TweetDeck, Twitter's potent web-based dashboard, has long been lauded as an indispensable tool for power users. It's ability to streamline the management of feeds across multiple columns has been free, up until now. With Twitter under new leadership and ownership in the hands of tech magnate Elon Musk and CEO Linda Yaccarino, the popular tool will be placed behind a paywall, marking a pivotal change in Twitter's operational strategy.
What does Twitter Blue Offer?
Twitter Blue, Twitter's premium offering, is priced at $8 per month or $84 per year. A litany of additional features accompanies this tier including tweet editing abilities, prioritized search and conversation rankings, fewer ads, and a coveted blue check mark. The introduction of this tier suggests Twitter's ambition to monetize its services and establish a sustainable revenue model.
The New Tweet Deck: What to Expect?
As part of this revamp, Twitter has been rigorously testing a new variant of TweetDeck. Current users are encouraged to try this updated version, which promises an array of enhanced features such as full composer functionality, video docking, and polls. Initial teething problems are anticipated, with Teams functionality temporarily suspended, but Twitter assures users this feature will return soon.
Implications of Reading Limits
Just days prior to this announcement, Twitter instated daily reading limits for verified and unverified accounts. Elon Musk defended this decision, citing the necessity to curb tech firms from unauthorized scraping of Twitter data to fuel their AI tools. Critics, however, perceive it as another nudge to incentivize non-verified users to subscribe to Twitter Blue.
Alternative Social Media Platforms Emerge
These sweeping changes within Twitter have stirred up a sense of unease among users, pushing some to explore alternatives like Mastodon and Bluesky. Attention is also being drawn towards Threads, an Instagram-linked social media tool slated for launch soon. It appears that the social media landscape is ripe for reshuffling as Twitter navigates its new strategic course.
Conclusion
The transformation of Twitter, particularly the monetization of TweetDeck and imposition of reading limits, signals a notable shift in the platform's revenue strategy. With Twitter Blue now at the forefront, users are set for a new, premium experience. However, these changes are also prompting users to consider alternative social media platforms. As Twitter steps into this new chapter, the dynamics of the social media market are set to be redefined. Only time will tell how users respond to these transformations and whether Twitter's bold new strategy will prove fruitful.
FAQ
1. What changes should users expect with the new version of TweetDeck?
The revamped TweetDeck offers enhanced features like full composer functionality, Spaces, video docking, and polls.
2. Why is Twitter imposing daily reading limits on accounts?
Reading limits are introduced to prevent tech firms from scraping Twitter data for AI training without obtaining permission.
3. What are some alternative social media platforms users are considering amidst these changes?
Some users are exploring alternative platforms like Mastodon and Bluesky, and Instagram's upcoming tool, Threads.