How to Adjust Your Facebook Feed for Most Recent Posts: An Easy Guide
There's no denying the popularity of Facebook. It has turned into a virtual space where we share life updates, communicate with friends, and get the latest news. However, its news feed algorithm might not always align with your preferences. For those craving a chronological glimpse into their friend's lives, here's an easy guide on how to set your Facebook feed to display the most recent posts.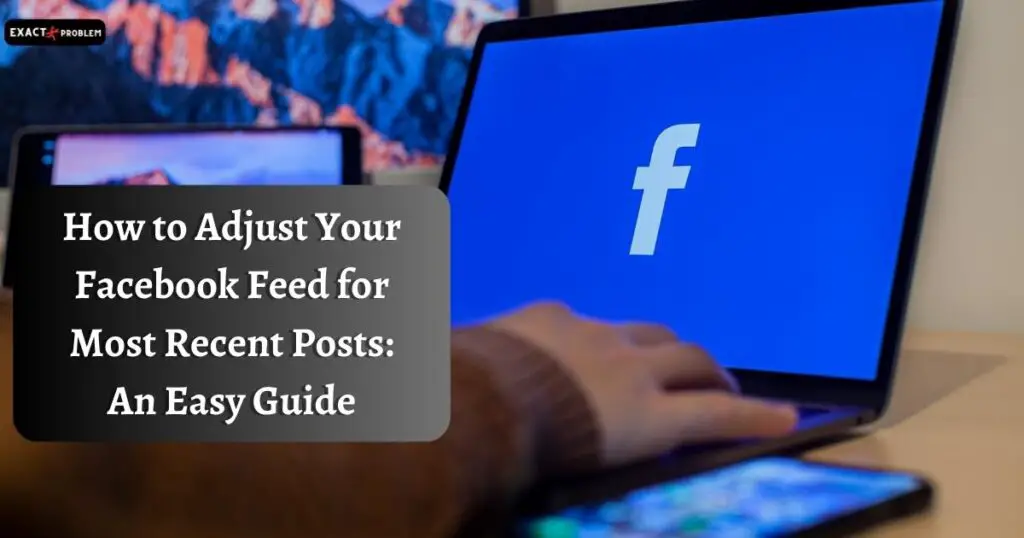 Also read: Meta's New Challenger in Social Media – Threads
Exploring Facebook's Feed Algorithm
Facebook's Feed algorithm is designed to recommend content that aligns with your interests. It takes into account your Facebook activity, connections, and the level of engagement each post receives. For some users, this personalized approach is quite handy. However, others might prefer to keep it simple and see the most recent posts instead.
Setting Your Facebook Feed Chronologically: Desktop Version
Let's delve into the process of viewing your Facebook feed chronologically on a desktop or web version.
After logging into your Facebook account, you'll initially see a feed populated by Facebook's recommendation algorithm. Don't worry; switching to a chronological feed is just a few clicks away. Navigate to the left-side menu, select the "See all" option, followed by the "Feeds" option under the "Social" header.
The Feeds page then shows a list of Facebook posts sorted to display the most recent posts first. The "All" tab shows all posts from your friends and followed pages. However, you can narrow down your Feed to show posts from your Favorites, Friends, Groups, and Pages.
Adapting Your Facebook Feed Chronologically: Mobile App Method
Navigating the Facebook feed chronologically on your mobile app follows a similar process.
Upon opening the Facebook app, your home Feed defaults to displaying Top Posts. To see the most recent posts, tap on the Menu icon that resembles your profile picture with three horizontal lines. This icon is usually found in the top right corner.
In the Menu screen, select the "Feeds" option under the "All shortcuts" header. The Feeds screen offers subsections, like All, Favorites, Friends, Groups, and Pages, allowing you to further customize your viewing preference. Each of these subsections displays posts chronologically.
Why Chronological Feed Matters
A chronological feed offers a real-time insight into what's happening among your connections. It not only provides the latest information but also a raw, unfiltered look at your friends' activities, sans any algorithmic interference. Plus, it assures you that you won't miss any timely posts from your friends, groups, or pages you follow.
Wrapping Up
To wrap things up, Facebook's feed algorithm is innovative and useful, but it may not suit everyone's preferences. Luckily, Facebook provides options for customization, allowing users to choose how their Feed is sorted.
Switching from Facebook's recommendation-based feed to a chronological feed is relatively straightforward on both desktop and mobile platforms. It offers an unfiltered view of recent activities from friends, groups, and pages you follow.
So, if you're a fan of keeping things simple and up-to-date, give the chronological Facebook Feed a try. Embrace the power of choice and tailor your Facebook experience to your liking. You're not just stuck with what Facebook thinks you'd like to see; take the reins and make Facebook work for you.
FAQs
Why would I want to set my Facebook Feed to show the most recent posts?
Setting your Feed to show recent posts ensures you're catching timely updates and content from friends, groups, and followed pages.
Can I switch back to the recommended Feed after setting it to show recent posts on Facebook?
Absolutely! You can switch between Facebook's recommended and chronological feeds based on your preferences anytime you like.
Will this process for viewing recent posts work on both the Facebook mobile app and the desktop version?
Yes, this guide provides easy instructions for adjusting your Feed settings on both the mobile app and the desktop version.