WhatsApp Introduces Chat History Transfer: An Exciting Leap in User Convenience
Have you ever pondered how to move your WhatsApp chats from an old device to a new one effortlessly? The process is about to get simpler, faster, and more efficient. WhatsApp's newly introduced feature transforms the way we can transfer chat histories between phones, marking a milestone in user convenience.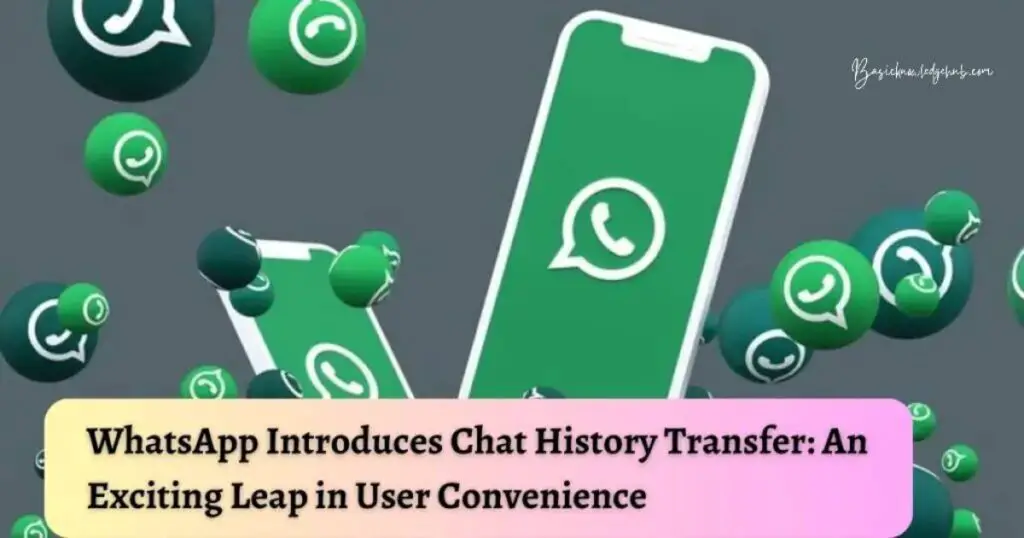 Also read: Create Stunning Video Slideshows With CapCut for Desktop
Making Data Transfer a Breeze
In the digital world, transitioning from an old phone to a new one often feels like an uphill task. One of the biggest hurdles users face is transferring their chat histories and large attachments from one device to another. However, WhatsApp is revolutionizing this process with a feature that makes this data migration as easy as scanning a QR code.
This cutting-edge solution alleviates the need for a tedious cloud backup and subsequent download to the new device. It also negates the risk of losing important chats during the transfer process, keeping your data safe and intact.
Power of a QR Code
What's the secret to this convenient data transfer? A simple QR code. To activate the transfer, both your old and new devices must connect to the same Wi-Fi network. The next step involves accessing the 'Chat transfer' option within the WhatsApp settings on your old phone. This will generate a QR code, which the new phone then scans, paving the way for a swift, seamless transfer of all your cherished conversations and crucial attachments.
This user-friendly feature doesn't just make transfers faster, it also keeps your data secure. The chat transfer is fully encrypted, ensuring that your data is only shared between your two devices, thereby maintaining your privacy.
Compatibility Considerations
While this new feature is undeniably a game-changer, it's worth noting there are some limitations. Currently, the chat transfer feature works only between phones operating the same system. In simpler terms, you can conduct chat transfers from Android to Android or iOS to iOS, but not from Android to iOS or vice versa. For those looking to move chats between different systems, WhatsApp provides detailed instructions on their help page, ensuring everyone can benefit from data transfers, regardless of their device's operating system.
The Road Ahead
As of now, no official release date has been confirmed for this feature. Nevertheless, it is gradually being rolled out to beta testers on both Android and iOS. As we anticipate the global launch, this feature showcases WhatsApp's commitment to evolving in tandem with user needs, prioritizing simplicity and efficiency.
Concluding Thoughts
This new chat transfer feature is undoubtedly an exciting development in WhatsApp's evolution. It streamlines the process of moving data between devices, simplifies user experience, and keeps data secure – a much-welcomed enhancement for users worldwide. So, the next time you switch to a new phone, let WhatsApp make the process seamless and stress-free. It's time to bid farewell to time-consuming data backups and say hello to speedy, secure chat transfers.
FAQs
How does the new WhatsApp chat transfer feature work?
The feature works by generating a QR code on your old device, which your new device scans, initiating an encrypted data transfer.
Can I transfer chats between different operating systems with this feature?
Currently, chat transfers are limited to devices sharing the same operating system – either Android to Android or iOS to iOS.
When will the new chat transfer feature be officially released?
There's no official release date yet, but the feature is currently under testing among beta users on both Android and iOS.