Easy Hacks To Fix Bluetooth Issues On Your Mac
Bluetooth is a necessary technology, and it comes embedded with almost all modern-day appliances and devices. For example, earphones and headphones come with Bluetooth technology today, making them wireless. Even hearing aids come with this technology, and it makes it easier for people with hearing deficiency to listen to the world around them a bit better and more precisely.
However, there might be those unfortunate times when you cannot connect to the Bluetooth on your Mac. Even if you have read the manual or watched the YouTube tutorial and figured out how to connect earbuds to your Mac system, you might not be able to hear any music or participate in the video conference call because of annoying Bluetooth issues.
Fortunately, there are quick fixes to this problem, and some are mentioned below.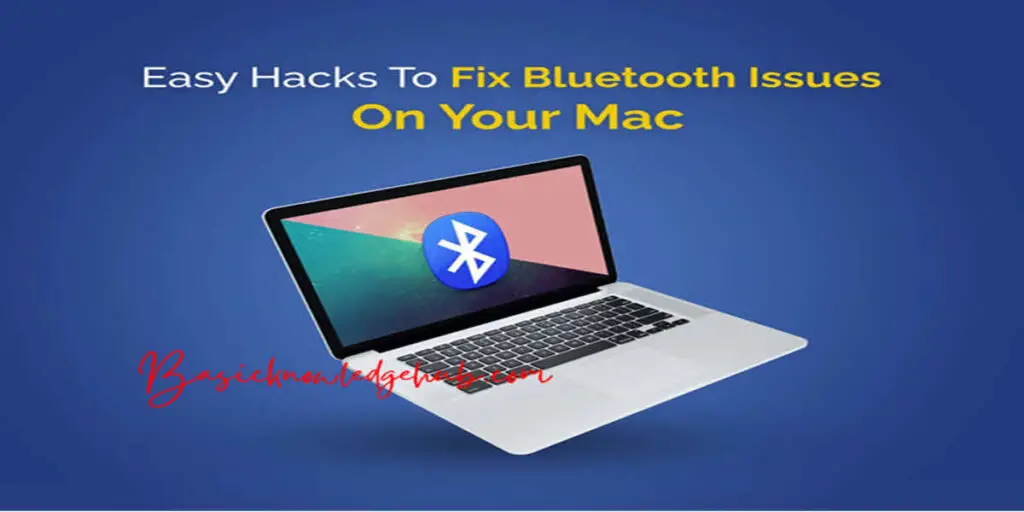 Try factory reset for all the connected devices
Let's not get hasty and blame your Mac's Bluetooth. Suppose you are pairing your AirPods or headphones to your system. When Bluetooth is enabled on your Mac, you will see an icon on the top menu bar. Select that icon and choose Debug > choose Factory Reset all connected Apple devices.
Once the Factory Reset process is complete, you can try re-pairing the devices to your system to check if the problem is resolved.
Disconnect and reconnect all the devices
One of the simplest tricks to solve Bluetooth connectivity on your Mac is removing all the connected devices and reconnecting them. So, you need to remove everything, including the portable hard drive, USB drive, charging cable, memory card, and other devices connected to your system's port.
After removing these devices, reset your Mac and connect the Bluetooth again. The issue might be solved. If not, there are other fixes on this list.
Remove the property list files
If the Bluetooth issue isn't fixed after trying the hacks mentioned above, you might have to delete the property list files (.plist). These files are found on your Mac and can be deleted by going to the Finder Window > pressing the Command + Shift + G keys > typing ~/Library/Preferences/ > hitting the Enter key.
You need to search for the com.apple.Bluetooth.plist file, and once you've located it, delete it. Then, reboot your system and reconnect all the devices. The connectivity issue should be fixed now.
Get rid of all interferences
If the Bluetooth connectivity is an intermittent issue, it might be good to check for interferences. You can do the following:
Bring your Bluetooth devices and Mac closer, or try removing other devices like cameras, phones, or power cables on your desk.
You can move your Wi-Fi devices to 5Ghz because Wi-Fi and Bluetooth both use 2.4Ghz.
Check if there are any materials between your Bluetooth devices and Mac, such as concrete or metal.
It would be best to switch off the USB devices which are not in use.
Move the Thunderbolt or USB hubs far away from your Bluetooth devices and Mac.
The Bluetooth connectivity issue might be solved if you can get rid of interferences.
Delete all the junk files
Some corrupted files might be why Bluetooth connectivity is causing problems. You can fix this by ensuring your system is clean and removing such junk files from your Mac.
You can manually get rid of the junk files or use apps like Disk Clean Pro or CleanMyMac. These tools will get the job done for you. They will get rid of the unwanted junk files stored on your system and all the unnecessary apps and files that you have stored on your device. Furthermore, these tools will automatically optimize your Mac and ensure all potential threats are kept far away.
Try updating the software, unpair or power cycle
These are the first things Mac users try when there's any problem. So, you have probably already tried these steps. However, if you haven't, you need to start here.
First, check if there are any pending macOS updates by going to About This Mac and clicking on Software Update. If you find any update, install it and reboot your system. Check if the Bluetooth issue is solved.
Second, you need to ensure the Bluetooth device is charged. If it isn't charged, you already know the culprit.
Third, you can try switching off the Bluetooth device and then switching back on. You can also unpair the Bluetooth devices and re-pair them to see if the problem is resolved.
Fourth, try rebooting your Mac as that will fix the software issues, and the Bluetooth connectivity error might get solved on its own.
The bottom line
These are a few of the quick hacks to solve Bluetooth issues. If you are still facing issues, you might have to contact your nearest Apple service center and get your Mac checked.