How to extract text from image with OCR technology | A Complete guide
Are you in trouble with extracting text from images and don't know the way to it? Then this blog is just right for you. Here is the complete guide to OCR technology and its essential elements to extract text from image. Let's have a look at it.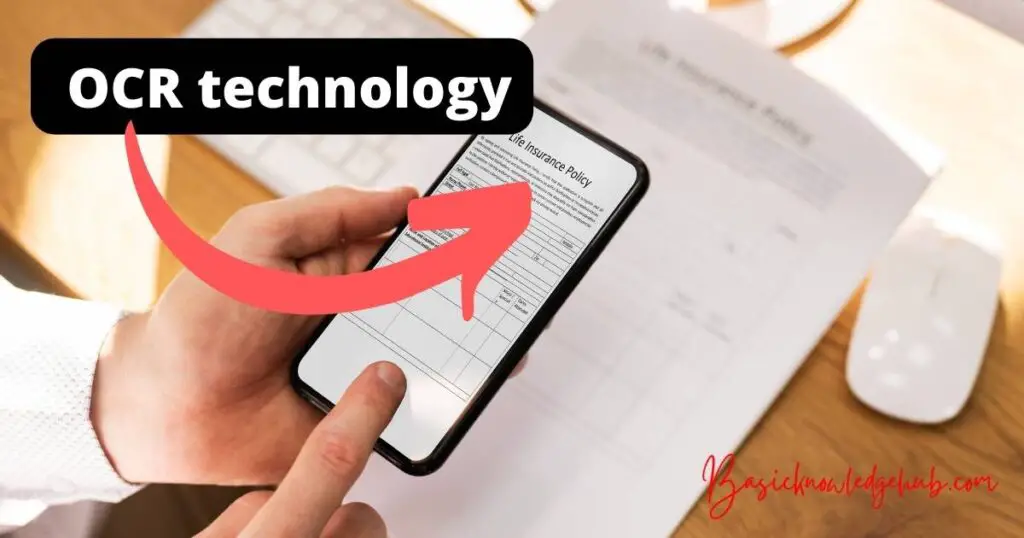 What is OCR?
OCR stands for optical character recognition. This technique is used to convert images to text and for the extraction of text from every kind of scanned document handwritten or printed. The text obtained is machine-readable and can be edited.
The origin of this technology is from the revolution in the devices made for the education of blinds such as telegraphy technology. Later, it gained acceptance in 1974 by Ray Kurzweil who used it for developing Omni-font OCR.
How does OCR work?
The basic functioning of OCR is done through three preliminary steps that are as follows:
1. Image Processing
In the first step, the image whose text is to be extracted is enhanced. In this way, any distortion can be removed and its features can be polished.
2. Character Recognition
OCR works on the character by the combination of two colors i.e. black and white. The white color indicates the 'empty spaces' while the black color indicates the 'characters' that are to be extracted.
3. Image Post-processing
In this step, the extracted text is checked for any kind of mistake that can be due to the OCR flaw. It is the data cleaning step of OCR.
Can OCR be Done Using an Online Tool?
Today in this modern era of technology, almost every work can be done through the online tools available on the internet. For OCR, there are dozens of software on the internet by which you can use to easily convert any document or image into editable text form.
These tools are very helpful and handy. Many of them are free to use while some require minimal charges on a monthly or annual basis. These tools not only perform OCR but also other functions like reading and refining the text after extraction.
Let's have a look at some trustworthy and useful OCR tools that can help you to ease your burden.
Prepostseo.com
prepostseo.com is a very handy and free tool that can be used for extracting text from pictures and documents.
How to use it?
Some simple steps can you follow for performing OCR:
With the Upload Picture option, you can upload your picture. If you don't have the picture downloaded, you can directly copy its URL to the given slot as well.
If you have a printed or scanned file, you can also upload it by dragging and dropping it.
Then, click on the Submit option and in no time, you will get the text.
There is also a language panel in this tool. You can extract text in different languages.
Why Prepostseo?
There are a handful of features that make this tool unique. Some of them are:
Through its advanced algorithm, you can extract text even if it is a mathematical image of an algebraic equation.
If your image has low resolution, don't worry. It will still work well.
This tool is free of cost and secure. Your data and files will remain safe and secure.
Through its language feature, you can create and extract text in multiple languages. The text can also be edited.
It is supportive of URLs.
You can access this tool from any device. It is compatible with mobiles and windows.
Imagetotext.info
imagetotext.info free and secure tool that uses OCR technology to extract text from image and documents. It converts all types of images into editable text without any hurdle.
How to use it?
To use this tool follow the steps below:
Upload your picture.
If you do not have the image, you can use its URL.
After that, hit the submit button and text will appear in front of you.
You can download the text or can copy it to the clipboard.
Why Imagetotext.info?
This tool is good to use because of its multifunctional and unique features.
This tool has a friendly interface and is easy to use.
It is a secure tool that gives 100% accurate results.
It supports multiple languages.
Its algorithm is AI-based. This advanced algorithm is the fastest and most contemporary.
This is supportive of multiple image formats. Images in PNG, JPE, JPG, etc. can be converted to text by it.
All the files can be converted to word documents through this tool.
OCR.best
This is also an image-to-text converting tool that performs OCR with the help of advanced AI technology.
How to use it?
To use this tool:
An input field is given on the very front page of the tool. You can drag your image or can upload it from your device.
After uploading verify the CAPTCHA.
Then click on the Convert option.
The extracted text will appear on the screen. You can download the text and can also copy it.
Why OCR.best?
This tool is free of cost. No registration or subscription is needed for OCR.
This digital platform is accurate and gives 100% secure results.
Its algorithm is AI-based to help in getting the fastest response.
Through its dropdown menu, you can select multiple languages for the extracted text.
It is compatible with multiple picture formats like .gif, .png, .jpg, etc.
This is a secure tool as it does not keep any kind of record. All the data is immediately deleted after conversion.
It is error-free and has multiple other features related to writing.
Conclusion
This is a complete guide to OCR that directs you towards the latest technique from right after its origin. This is optical character recognition technology by which photos and every type of printed and handwritten document can be converted to text. Through this technology, businesses have reduced their cost and hectic manual typing. Their productivity and operating speed have been enhanced multiple times. Many tools are available on the internet that is useful for OCR. To cut long story short, OCR is a one-hand solution for our many problems.