How to Choose the Best VPN in Canada
Now that we live more online than ever, protecting our online privacy has become more crucial. That is where the use of a Virtual Private Network (VPN) comes in.
Whether you are a Canadian resident or traveler, there are various reasons for finding a favorable VPN to use within or outside the country. You might want to evade some surveillance practices or invasive legislation. If VPNs seem too complicated, you should check out this post where we explain how VPNs work.
Canada is a country that follows stringent cybersecurity laws, which is what makes using a VPN very crucial. A Canada VPN allows you to connect to the internet while offering you online security and information privacy. Ideally, it acts as a go-between between the internet and your Internet Service Provider (ISP). It conceals your IP address and encrypts the data leaving your device, protecting your online identity.
There are several VPN options in Canada, and choosing the one to commit to can be challenging. But this post will give you essential factors to consider and beware of to decide on a good VPN service.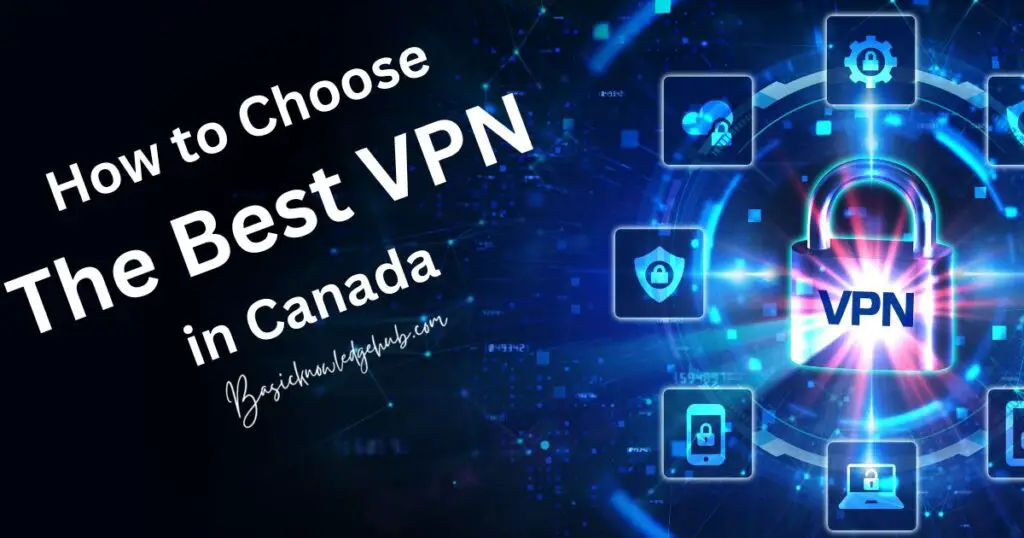 Performance
Performance is critical for a VPN. A VPN app needs to be user-friendly and straightforward. You should ensure that you check how many simultaneous connections it can support. It is always an added advantage if your VPN can allow you to use multiple mobile devices and desktop PCs.
Server Coverage
You will need to consider your VPN server coverage. More options signify a better chance of achieving a fast and dependable connection. Usually, VPN providers take advantage of worldwide servers, especially if they have multiple server options.
Bearing this in mind, they will usually have less regulation over the entire server network. You will therefore need to consider the location you need and not be swayed by a VPN vendor with the largest server numbers.
If you are looking for VPNs that work best for Canada, you will need a strong network around and in main cities like Vancouver and Toronto.
Security and Encryption Protocols
Canada's VPN market is rapidly growing, which has welcomed many new VPN vendors. But not all of them are well experienced, and not a lot is known regarding the companies.
As you choose a VPN solution, the main factor you need to be addressed is usually privacy and online security. That is why you should always ensure that your provider is transparent and demands decent cyber security background and encryption protocols.
Privacy Features and Policy
You will come across many VPNs claiming to keep "no logs." But this is not always true. Most of the available VPNs need to keep connection logs in order to offer the service.
Now, there are times you need to keep some of your data private, for instance, your browsing history. That is why before choosing a Canada VPN, you must verify its provider's claims and what regards their no-logging privacy policy. This will enable you to ensure that your provider does not retain your personal identification information.
Even if any data-sensitive bodies like the government request your data, your provider won't be in a position to share your sessions' sensitive details.
Watch out for Free VPNs
There are free Canada VPNs, and indeed, they sound great. But if we are being honest, every VPN company is in the business of making money to cover costs. You might find some free VPNs achieve that through browsing adverts, while others may sell users' data.
At the same time, a free VPN may also mean a slower-speed connection and fewer functional features. It would be best to be careful about free VPNs' possible drawbacks.
Final Thoughts
Undoubtedly, online freedoms are now more eroded, which is no different in Canada. That is why having a VPN is the easiest step to take to ensure that you are taking charge of your data.
If you are in Canada and need to anonymize your traffic, a good VPN can assist you in avoiding things like ISP throttling, targeting advertising, trackers, hackers, and a lot more.
We hope the pointers highlighted above will help you decide on a suitable provider for stronger online privacy and the freedom to enjoy geo-restricted content.