Enhancing Music Experience on ChromeOS: Adding Album Art and Metadata
As digital music transforms our listening experience, personalizing your music collection with custom metadata and album art makes it richer and more satisfying. A challenge ChromeOS users often face, however, is the task of editing the metadata of their audio files. While Chromebooks excel in various domains, they can seem less user-friendly when it comes to fine-tuning your music library.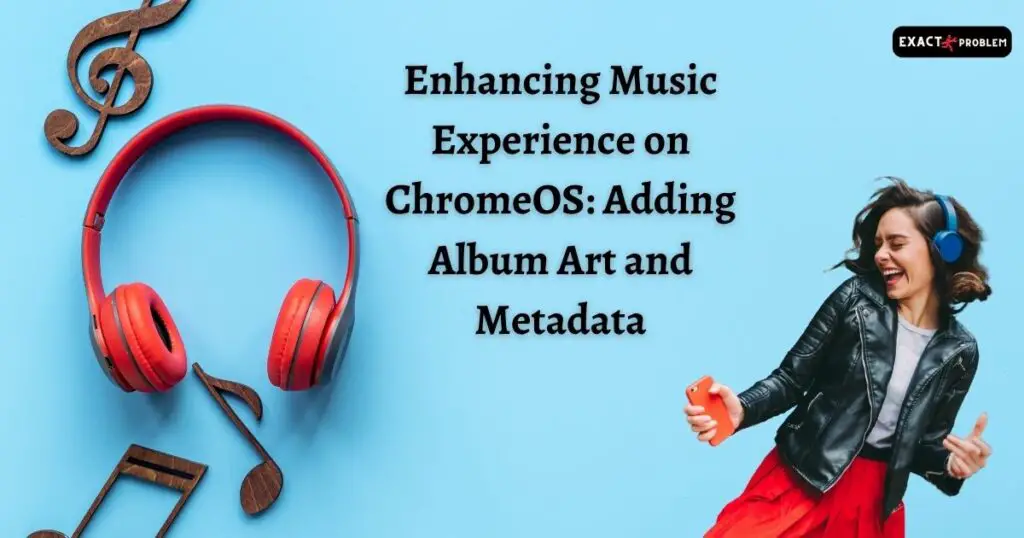 Also read: Unlocking the Power of Your Android: Activating Developer Options
The ChromeOS and Its Music Files Quandary
Chromebooks, which run on Google's ChromeOS, have earned a reputation for their versatility. They can efficiently browse the web, support a myriad of Android apps from the Google Play Store, and even sideload other apps. Yet, they falter somewhat when dealing with music and MP3 files. Contrary to what you might experience on Windows or macOS, ChromeOS appears a tad restrictive when playing MP3 files. In many instances, users find that their audio files lack album art or pertinent metadata, making the listening experience somewhat less fulfilling.
Why Is Adding Album Art and Metadata Crucial?
Album art and metadata contribute significantly to enhancing our connection with our favorite tunes. Visual stimuli, like album art, spruce up the aesthetics of your music player, making it more appealing. Metadata, on the other hand, offers crucial details about the songs — think artist name, album title, or release year. Having this information at hand makes discovering new music or navigating your expansive music library significantly more effortless.
Overcoming ChromeOS Limitations with Online Tag Editors
While ChromeOS might not offer straightforward solutions to rectify missing album art or metadata, worry not! There's an accessible and efficient way to add this information to your music files. Enter online MP3 metadata editors — a handy tool for all ChromeOS users. Utilizing an online editor, such as the MP3 ID3 Tag Editor, can help you customize your tracks with the needed visuals and information.
Step-by-Step Guide: Adding Metadata and Album Art to Your Tracks on ChromeOS
To begin, launch your Chrome browser and navigate to the MP3 ID3 Tag Editor website. Once there, opt for "Choose Files" to select and upload the MP3 files you wish to personalize. If your music files are stored on a cloud service, like Google Drive or Dropbox, you can upload them directly from these platforms.
After your MP3 files are uploaded, hit "Read Tag Information." In case you find the metadata fields empty, it's time to fill them out. Provide the necessary details like the song's title, artist name, album name, and so on. To add album art, click on "Choose File" and select the appropriate image from your files. Once done, click "Save Files," followed by "Save Tags," to implement the changes.
To finish the process, save the newly edited MP3 file either on your computer or back to your cloud storage. You can then remove the original file, as it lacks the added metadata and album art. Now, every time you play your enriched MP3 files on your Chromebook, you'll enjoy a far more gratifying visual and informative experience.
Conclusion

While ChromeOS might initially appear lacking in music personalization capabilities, overcoming these minor roadblocks is simple with the right tools. Leveraging online MP3 metadata editors, you can add the album art and metadata to your tracks, enhancing your music library, and consequently, your listening experience. As the digital world continues to evolve, embracing these little enhancements will go a long way in making your musical journey more rewarding and pleasurable.
FAQ
What is ChromeOS?
ChromeOS is an operating system by Google that primarily supports web applications.
Why can't I see album art on my ChromeOS music player?
ChromeOS often lacks built-in support for displaying album art or detailed metadata.
How can I add album art and metadata to my music files on ChromeOS?
You can use online tools like MP3 ID3 Tag Editor to add album art and metadata.