Onboarding Software- Buyer's Guide 
Tech in the recruitment and onboarding process has been on the rise since the pandemic struck us. Automation and efficiency are two main benefits that have attracted HRs to buy these software programs and make their job easy. But with so many software companies in the market, how does one choose the right software? We are presenting a brief buyer's guide for all HRs to make the buying process easy.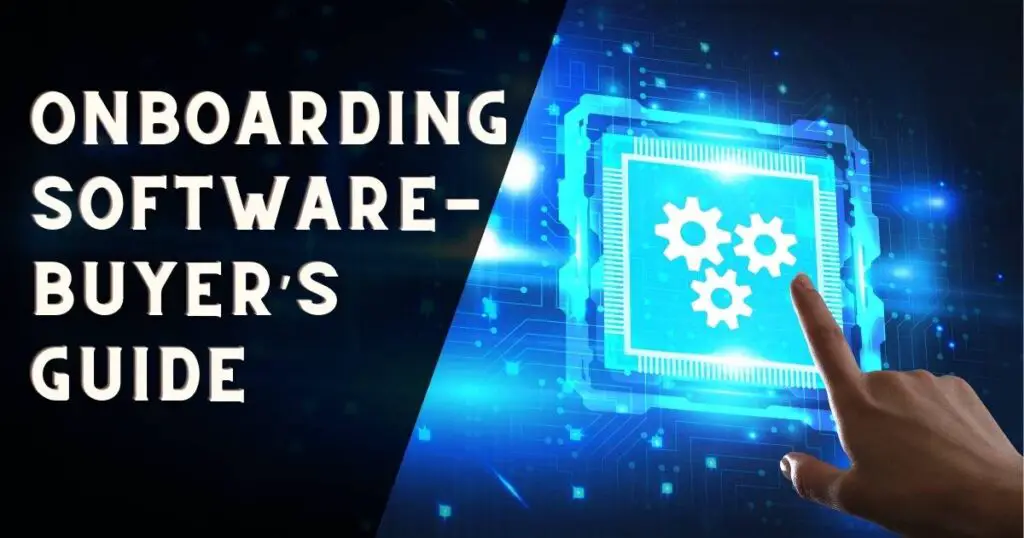 What is onboarding software?
HR onboarding software is a technology that HR professionals use to make the onboarding process go more smoothly. It simplifies and accelerates the onboarding process. The program offers a number of useful features that assist HR professionals as well as employees in having a hassle-free onboarding process. For example, the time-consuming documentation procedure may be completed with just a few clicks. Employees find it simple to submit all required paperwork, while HR professionals find management and tracking to be a breeze.
Must-have features of an onboarding software
An onboarding software business can supply you with a lot of exciting capabilities, but you don't necessarily need them. When it comes to onboarding software, there are a few elements that you should never compromise on.
Mobile friendly 
With technology, the major drawback is the availability of hardware. However, almost everyone owns a smartphone now therefore it is necessary that your software is mobile friendly. It doesn't have to be a separate app for the employees to download, a responsive design shall do the job. Moreover, having the software on mobile makes it easy to access anytime anywhere. 
Customization
Your onboarding program is your own, and that should be reflected in the software. Your software should let you do your branding on the software. 
Analytical tools 
The biggest advantage of technology is that it can provide you with a detailed analysis of user behavior. This analysis is extremely useful for the HRs to make changes in the current program. 
Tracking 
Tracking the employee progress makes it easy for HRs to manage the onboarding process. They don't have to personally ask everyone regarding their status, they can see it on their end of the software. 
Compatible with different media formats 
The content of onboarding can be shared in different formats like articles, infographics, videos, podcasts, etc. These different formats allow you to add variety to your content design. Therefore make sure that your software is compatible with all types of multimedia options. 
Third-party app integration 
Integrating third-party apps to perform different tasks that will help you in onboarding is very convenient. There is a limit to what a single software can do, hence it should have third-party app integration to allow you to use more apps on the same platform. 
Community building 
Employee engagement is a huge problem in the industry. With all of us being behind the screens this problem has definitely increased. Community building is essential to form relationships between employees and to encourage employee engagement. When everything is happening through software, a community where employees can interact is the only human touch you can add. 
Data security 
This is a no-brainer, any technology without a robust data security feature is too risky to be used. Your employee data can be leaked and this is the last thing you want. 
Don't Miss: Hidden apps on iPhone
Conclusion 
You invest in any onboarding software only after doing thorough research. There are so many options that can confuse you. You might want to have some cool features to make your program stand out, but if it is not meeting the basic requirements the software is of no use. We have listed down some very essential features that your software should have. Make sure that these features are included in your software before buying.