Voicemail unavailable iPhone
Sometimes you see errors of Voicemail unavailable on iPhone and wonder how to fix that. well in this article you will learn various ways to fix that. Suppose that no internet exists in this world and you have to attend an important meeting in a few minutes. On the other hand, you want to tell your parents that you'll reach home late but no one's picking up your call. Will you get stuck? Well, there's a voicemail for your rescue. 
Whereas, in today's world with so many resources, voicemail can still be of use in many ways. Ever waited impatiently for a callback following a crucial interview for a position you really, truly wanted? They won't text you to set up a second interview if you don't have your phone with you until the recruiter calls and you don't have voicemail set up. Your voicemail box receives a lot of essential messages, and text-only communication can't keep up that air of competence.
You need to concentrate on a lot of other duties when our clients are asking a lot of inquiries. So it only makes sense that you occasionally miss their calls. The next best thing for your client to do in this situation is to send you a voicemail. They won't want to call you back or contact you if they have a serious issue on their mind. Instead, they'll prefer to leave you a voicemail message, especially if your query involves personal details.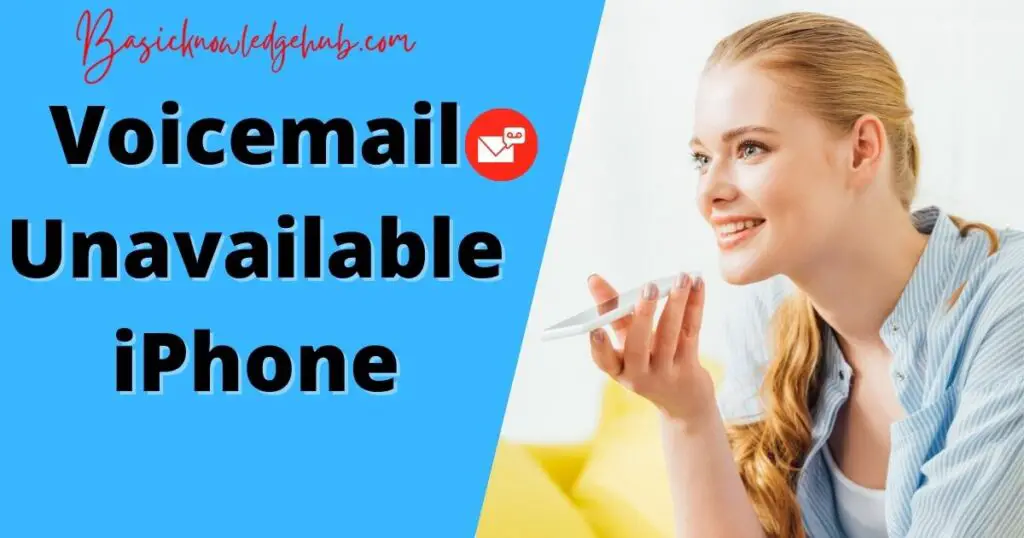 Voicemails help you manage missed calls a little bit. You wouldn't be able to determine whichever of your calls are urgent without voicemail. Which one will you view first when you get a missed call or a voicemail? Voicemail, most likely, because you know the person who contacted you spent their quality time sending a message because they obviously had something urgent to say to you that couldn't wait till you returned their call. It will be difficult for you to decide where to begin if there wasn't an option of voicemail. 
What is a Voicemail?
It is a message that is recorded digitally. You record a voice message into a digital mailbox that may be retrieved later by the mailbox owner if they are not available to take a call.
The functioning of voicemail systems does differ. Custom greetings, alternate welcomes, and busy greetings should all be supported by voicemail systems at a minimum. The last one is especially useful for greetings sent from outside the office.
Distribution lists are supported by many systems, allowing messages to be left for all departments. Messages can typically be marked as urgent for critical issues.
Additionally, voicemail systems must allow access from anywhere and offer the usual delete and archive features. The ability to remember a voicemail if it was unintentionally delivered to someone else and the capacity to listen to a voicemail, which contains details such as the date, time, and phone number, are additional capabilities that are not necessary but are pleasant to have.
An answering machine-like function is offered by the voicemail functionality. The voice message is kept on the network provider's server at a location designated for the person called a mailbox. The only difference between voicemail and email is that voice messages are left instead of text. The following extra functionalities are available in a voicemail in addition to recording and playing back sounds:
Obtain voicemails from a large number of callers at once.
To other people's mailboxes, forward voicemails.
You should introduce the text you are forwarding with a voiceover.
Send voice messages via broadcast to multiple recipients at once.
Keep voicemails on record for a long time.
View your iPhone's voicemail
Visual Voicemail displays a list of recent messages in the app named Phone. Without listening to all of them, you can pick and select whichever one you want to play and remove. The amount of unheard messages is indicated by a Badge on the Voicemail icon.
Voicemail transcription (beta; only accessible in selected nations or areas) displays your messages as text transcriptions. Only English voicemails left on your iPhone running iOS 10 or later can be transcribed. The recording's quality will determine how well it is transcribed.
Note that specific carriers in specific nations or areas offer Voicemail, Visual Voicemail, and Voicemail transcription.
Tip: that specific carriers in specific nations or areas offer Voicemail, Visual Voicemail, and Voicemail transcription.
METHOD 1: Set the voicemail on your iPhone 
When you initially tap Voicemail, you are prompted to create your voicemail greeting and generate a voicemail password. Following Voicemail, select Set Up Now. Make a password for your voicemail. Select a welcome from the options of Default and Custom. If you select Custom, you may tape a new message.
How to Record a new voicemail Greeting
Additionally, you might wish to edit the voicemail greeting you previously recorded. Tap "Greeting" in the upper left corner of the Voicemail tab after opening the Phone app.
You can listen to your current greeting by tapping the Play button. To tape your own, click "Custom," then "Record," "Stop," and "Save," after which you can utilize the welcome.
As you can see, it's simple and worth your time to set up voicemail on your iPhone so that customers can drop you a greeting when you're not available to respond.
For extra assistance with conversations on your iPhone, find out how to activate full-screen incoming calls or how to use the Mute Unknown Callers function to cut down on spam calls. You can listen to, share, or delete voicemails After selecting Voicemail, select a message.
Attempt one of the following:
Message to be played: Press the Play key.
Until you or your carrier delete them, messages are kept.
Spread the word: On your device, click Share.
Get rid of the message: Press the Delete key.
Tip: Your carrier may permanently delete deleted texts in some nations or regions. Changing your SIM card may also result in the deletion of your voicemails.
Touch Deleted Messages, select the message, and then tap Undelete to restore a deleted message.
When Visual Voicemail isn't available, check your messages
Tap Voicemail then adheres to the prompts.
On a different phone: Type your voicemail passcode after dialing your personal mobile number, pressing * or # (based on your carrier) to skip your greeting.
Modify the voicemail settings
Modify your gesture: Tap Greeting, then Voicemail. Change the password for your voicemail: Enter a new password after selecting Settings > Phone App > Change the Password of the voicemail. Contact your wireless provider if you've forgotten your voicemail password.
Modify the new voicemail alert:
Settings Menu > Sound & Haptics or Settings > Sounds from the menu. Set the Voicemail Notifications as necessary By default, the Phone app will display a logo app icon once you get a fresh voicemail. 
Go to  Settings > Phone > Notifications, you can modify this. Every notification on the Phone app, which includes missed calls and voicemails, is shown on this number.
METHOD 2: Reach out to your service provider
On some iPhones, you can set up voicemail via the Phone app, but depending on where you reside, this option might not be available. You might not be able to configure your voicemail through the phone app if you have an older iPhone model or if you have a different service provider.
Alternatively, there can be a part in the settings for voicemail setup and management provided by your service provider. You can typically find instructions on how to activate your voicemail services online by searching under how to set up voicemail for your specific provider.
In some countries, such as New Zealand And Australia, you will need to dial your service provider's mailbox number in order to start setting up your voicemail. Below are the voicemail numbers for well-known Australian carriers:
Telstra – 101 Vodafone – 121 Optus – 321, Here you can also find major New Zealand service providers' voicemail numbers: the 2Degrees, Vodafone-707
Read Also: How to share location on iPhone.
METHOD 3: Download a voicemail app
Using an app for voicemails is one method of configuring your message. Traditional voicemail systems can take a lot of time because each message must be listened to in order, and it might take long to hear the contents of each message as well as the caller's details.
Words of caution:
Make sure that call forwarding is not turned on
You may have enabled call forwarding earlier and forgotten to turn it off, which is among the most frequent causes of voicemail that doesn't appear to be working. No calls ring through the iPhone and leave a voicemail since they are being routed to another number. Here's how to determine the status of your call forwarding:
Open the Settings application.
Touch the phone.
Click on Call Forwarding.
Confirm your forwarding status on the Forwarding page. Swipe the icon to the left to disable call forwarding if it is active.
Turn off and then back on your mobile service
To be quite honest, this is probably not going to solve the issue, but it's really simple to perform, so you should give it a shot before continuing with more time-taking troubleshooting steps. By turning the mobile radio on and off again, we could be able to retrieve your voicemail. This is how:
Drag the Control Centre downward from the screen's upper right corner.
Click the Flight mode button in the upper-left corner of the display.
After around two minutes, tap the button once more to exit Airplane mode.
After the mobile radio has reconnected, try your voicemail once more.
Restart the Phone app after closing it
Frequently, a software bug can be quickly fixed by simply restarting the offending device or program. If you've followed the above steps and your voicemail is still not working, try turning off your iPhone, waiting a moment, and then turning it back on, or closing and restarting the Phone app. The program may now function if it has a minor software issue.
Reset your network configuration
You can reset the network settings on your phone if the voicemail service on your iPhone seems to be functioning normally but it still isn't. Since it will reset all of your network configurations, especially your Wi-Fi connections and their passwords, this should only be used as a last option. But if you really want to attempt it, follow these steps:
Start the Settings application.
Select General.
Click Transfer / Reset iPhone at the bottom of the page.
Tap Reset on the bottom of the screen.
Select Reset Network Settings to verify your decision.