How to fix Snapchat lag on android?
All the popular social media applications like Facebook, Twitter, WhatsApp, Instagram, Snapchat have billions of users. The companies work hard for these apps to run efficiently without causing any issues to the user. But, nowadays, people have come across some issues or lags while using Snapchat on android. How to fix Snapchat lag on android?
Snapchat was created by some students at Stanford University as a multimedia messaging application which is highly protected and has some unique features, unlike other messaging apps. Created in September 2011, this app was used to send "snaps" and maintain a streak by two or more friends by sending images known as "snap" within 24 hours. You can put stories, send images and videos to your person, which he/she can watch only once. If they want to replay it, they can, but you may get a notification of it.
If someone takes a screenshot of any of your snaps, the application will notify you immediately. The chats are automatically deleted within 24 hours or after the receiver has seen the message. You can also send voice messages or audio messages. There is a discover option that shows short movie-like content about the world. With plenty of filters, this is used globally on a large scale. 
Don't Miss: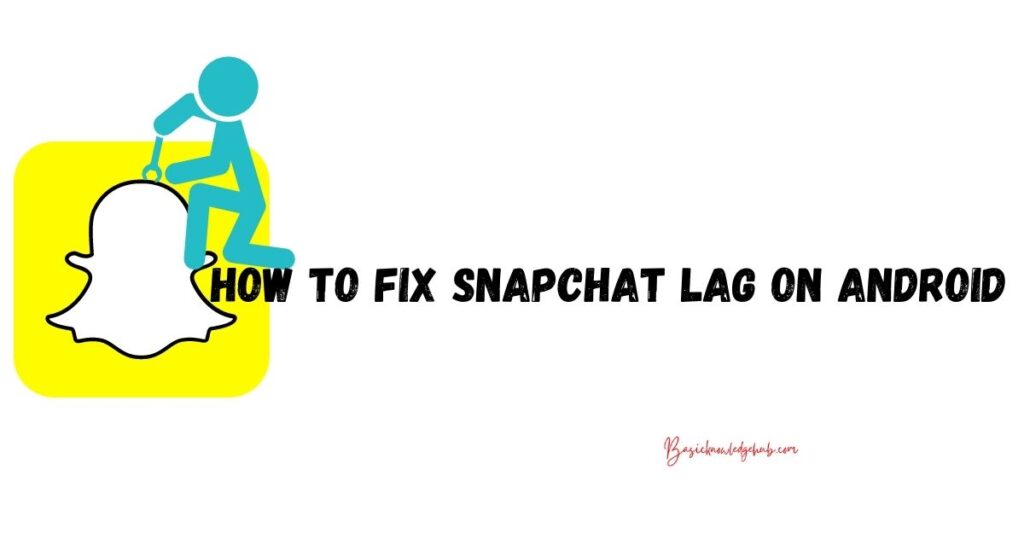 How to fix Snapchat lag on android?
Most people are happy with the functioning of the application, but some say that Snapchat is lagging. Let us see how to fix Snapchat lag on any Android Device. 
Restart your Device:
The first and the basic step for any problem with your device is to restart your device.
Press the power button for a long duration. You will see a restart option.
Click on it and restart your device.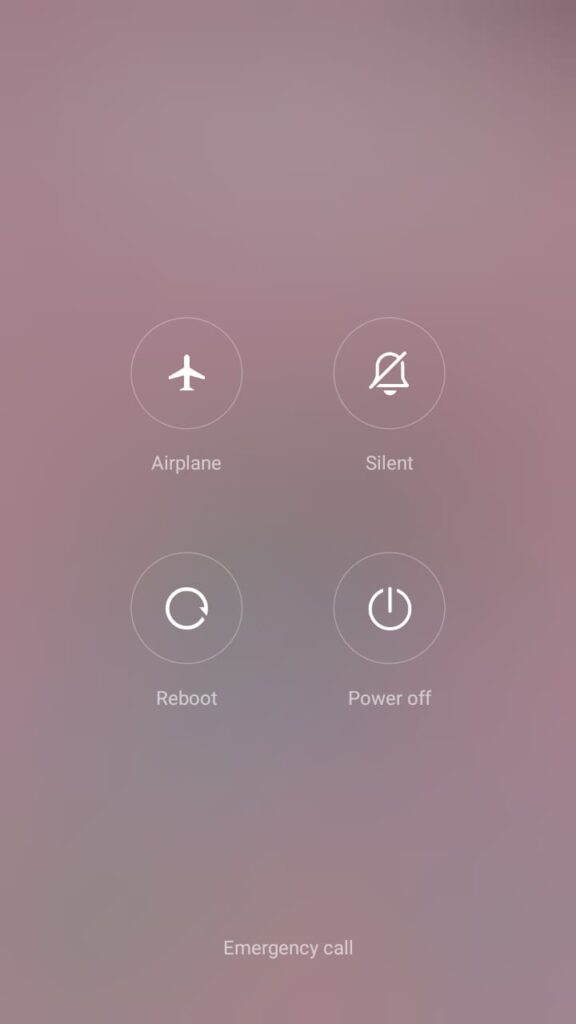 Clearing Data and Cache of the App:
Open setting on your device.
Search "manage apps" or click on the applications option.
Search Snapchat in the list.
You will see clear data option at the bottom.
Click on it the press "clear data" and "clear cache."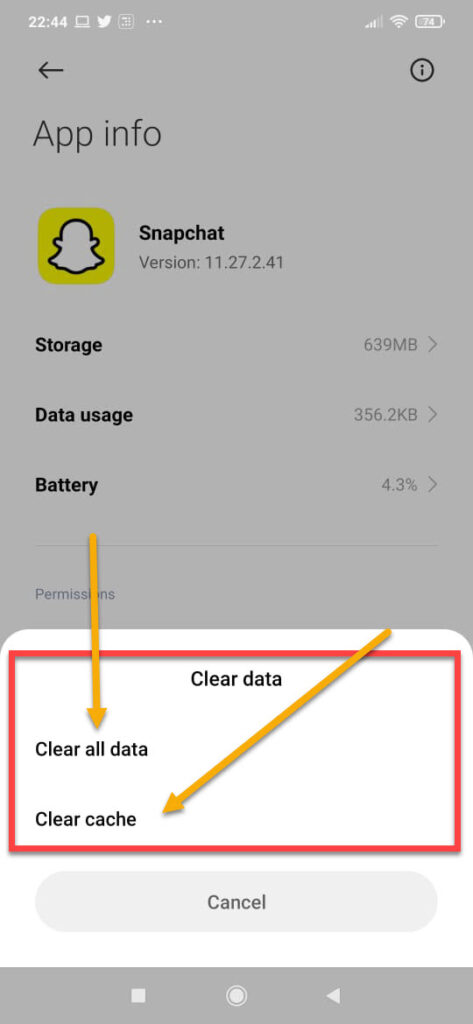 You can perform this method to avoid the lag that is occurring, but you should remember your sign-in id and password for this process, as you must enter it once you rerun the application.
Clear in-app data of Snapchat
Open the application and click on the bitmoji on the top corner.
Then select the settings option.
Scroll down, and you will find a clear cache option in the account actions section.
Click on it and then restart the application. 
Internet Connection
Another main reason for the application to slow down is your internet issue. This application requires good internet speed, and it might sometimes lag if it is not up to mark. This might not be the main reason, but the internet plays a vital role in the lagging of any android application.
Update the application: 
Sometimes we have tried everything, but the application is still working slowly, and we do not know how to fix Snapchat lag on android devices. Then, updating of the application might help.
Any person should keep his/her applications up to date to avoid lagging issues. Accessing the latest version of any application will help it run smoothly. Any user should use updated apps as they can benefit the user to avail the new features that are recently launched. So, to update to the latest version,
Search Google play store on your android device. 
Go to the top right corner and select the option that says, "My apps & games."
Please search for the Snapchat application and click on it.
Select the option that says, "update." 
This application may not lag anymore. 
Uninstall & Re-install this application:
If you are not able to see any changes, it might be possible that the app is causing some bugs or issues or your device.
Go to google store and search Snapchat on the search bar.
Click on the application.
Press on the option that says "uninstall" and wait for some time.
After it is uninstalled, click on the "install" option. 
Once it is installed, run it, and the issue might be solved.
Update the Operating System of your android device:
The applications might lag because the OS of the device is outdated. You can see that applications are working slowly because of these updates. 
Click on the Settings icon from the menu.
Go to the about phone option and click it.
Select the option that has "update" written on it.
Check for updates and update your device.
Conclusion:
You can use all these methods to fix the Snapchat lag on your android device. These methods are efficient and effective if your android application Snapchat is lagging. Essential things that any user should remember is that he/she must never forget their Snapchat id and password as you have to login again and again in some of the methods as mentioned above. Sometimes, applications lag on android devices as the memory or the internal storage is full. Please check the internal memory as it may create some complications. Else, all these methods will help you to avoid that issue.