How to unlock android phone without password?
Everybody has a screen lock on their smartphones, but have you ever wondered what will happen if you forget your password. How to unlock android phone without password? We all have some confidential or crucial data on our mobile phones, which we obviously do not want others to see. We want to protect our devices as we are simply sick of people prying into our personal life where android devices play an important role. Keeping your phone password-protected may restrict users from using your phone. But what if you forgot your password or pin or pattern. Have you ever thought about it?
To protect your smartphone's data, there are four to five ways out of which, three are valuable. They are patter, pin, password. The other two are fingerprint and face lock. Although face lock is not that common as some phones might not provide it and in the rest of them, it is not that good efficient. You have to use pin/pattern/password anyways. Let us talk about the time when you forgot your phone lock. What will you do next? This is a very vital state. There are many methods to unlock android phones without the phone. You can factory reset your phone, but it will delete all the data of your android device. 
Don't miss: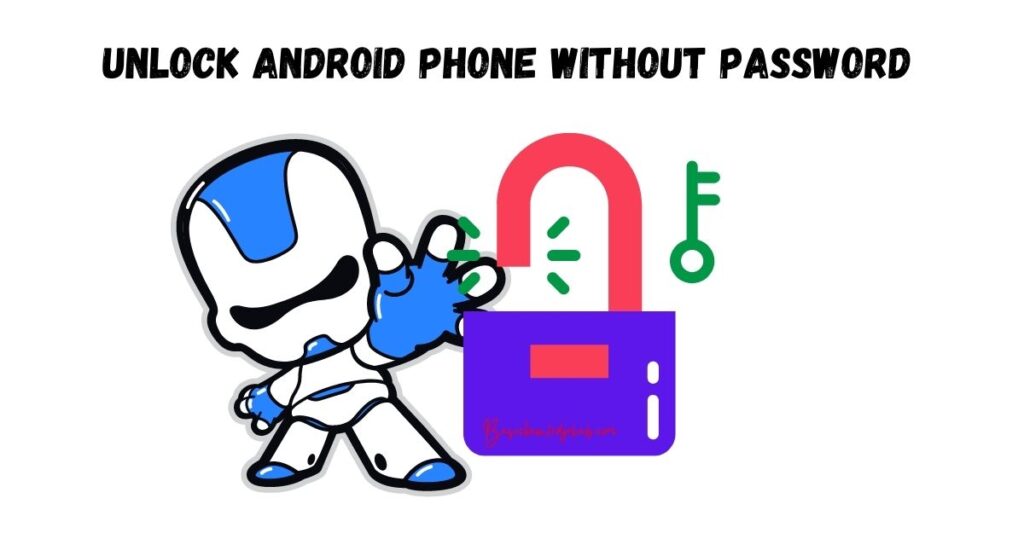 How to unlock android phone without password?
There are a lot of different methods to unlock your android phone without using a password: 
Using Google account
If you have entered an incorrect password on your device, you will see a "forgot password." 
Click on it, and then you see the "google account" information setting. 
Next Click on it and enter the Gmail id and password, which is linked to the android device.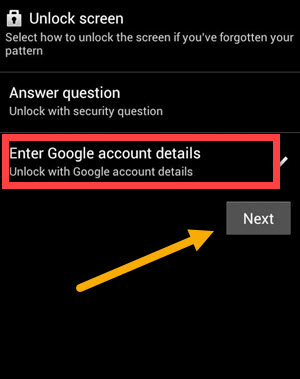 Click on next, and you will be able to enter a new password/pin/pattern for your screen lock.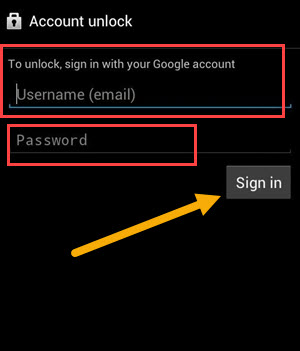 You can use this method, but the only drawback is that you should have a Gmail account synced to your android device. A lot of people do not have this. If they had a Gmail account, they can easily just reset their device since all the import data would have been backed up to your Google account.
Reset your android mobile
Switch off your smartphone.
Press the power and the volume up button simultaneously till you get a black screen or until your device goes to recovery mode. 
Using the volume button, navigate up and down and click on the "factory reset" option using the power button.
All your data will be lost in this case. 
After doing so, click on the option that says, "reboot your device."
Your android device will be as good as new.
You can easily use this method, but you will lose the data. I would say, use this method only if you do not have anything valuable on your smartphone.
Using Android Device Manager
It is a feature in the security option which will help you to find your smartphone if required. Sometimes it can also be used to wipe your data when the phone is mistakenly locked or stolen. It can be used only if you have enabled the feature beforehand. Many people might know it as the "find my device" feature earlier. 
Go to www.google.com/android/find. It will ask you to login into your account. Enter the same credentials that you enter on your device.
It will ask three options: Ring even if the phone is on silent, Lock and Erase. 
Select the Lock option if you want to unlock your Android phone without a password.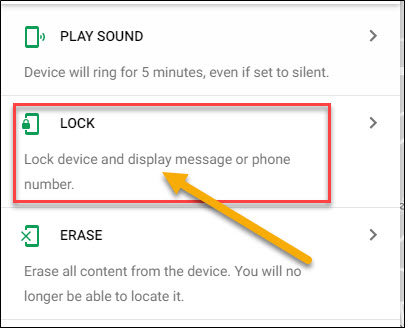 Then, you will be directed to a new window where you can enter a new temporary pin or pattern, or password. 
Now click on the confirm option.
Check your android device. Your phone will be unlocked.
Many of you must be wondering how to enable the Android Device Manager in this case as it is quite efficient and simple since your data is also not lost using this method. This feature is generally pre-installed on your device, so you need not install the application. To enable it,
Go to Settings on your smartphone.
Click on find my device in the security settings.
And then select both the options that say, "allow remote lock and erase" and "remotely locate my device."
Unlock your Android phone using Android Debug Bridge
Android Debug Bridge is basically a medium that establishes a relation between a computer and the smartphone. The only drawback is that it is a tedious task that is time-consuming as well.
Download Android Debug Bridge on your PC.
After it is successfully installed, you need to install a set of packages in that.
If you have enabled the feature of developer options in your android device, connect your device to your PC via a USB cord.
They run cmd or command prompt on your Pc.
Enter "adb shell rm /data/system/gesture.key" on the command prompt.

This will take some time.
After this process is complete, simply restart your device, and it is done.
Now many of you must be wondering that how can you activate the developer option on your android device. 
Click on setting>go to about>click on build number ten times continuously. The developer option will be enabled. After this, select the USB debugging option, and you can connect your Pc with your android phone.    
Using Android Lock
The best and the most successful way to unlock your android device is using Android Lock. It is most efficient as it is quite a professional way. 
Download and run "Android Unlock" on your computer.
Select the option that says "Screen Unlock" with an open lock icon on the screen.
Now, connect your android device to your PC using the USB port. Then select the option that has "Unlock Android Screen" written on it.
A lot of different models are available that use Android Operating System. Select your model from the list and enter the device name as well as the device model.
Now, follow the steps that are shown on your screen. Enter download mode by switching off your device and following the steps mentioned in point b. 
Android Unlock will automatically install the recovery package once your smartphone is in download mode. Although this process might take some time. 
After some time, your android phone will be unlocked without a password.
Conclusion: 
All the above methods can be used at times when you forget the screen lock of your android phone. Both the ADB and Android Unlock are fast and secure options. Although forgetting your screen lock is a common situation these days, you can use these methods for unlocking your android device without a password. You should some necessary steps in advance if you do not want to lose your data.