How to fix Google Play Store error checking for updates
People nowadays find errors when they check about updates for their phone applications. For android users, the Google play store is like a market of thousands of applications where they can search, download, and install applications which they prefer. But nowadays, the main issue is when users try to keep their mobile applications up to date. When they try to check for updates, people find errors, and the android users are unable to update the applications. A message of the Google Play Store saying "Error Checking for Updates" appears on their phones. First, do not panic. This is not a serious issue and can be solved very easily, which you will read in this article. 
But first, let us see talk about what Google Play Store is, why this issue exists for Android users, and how we can eradicate this issue. 
Don't miss: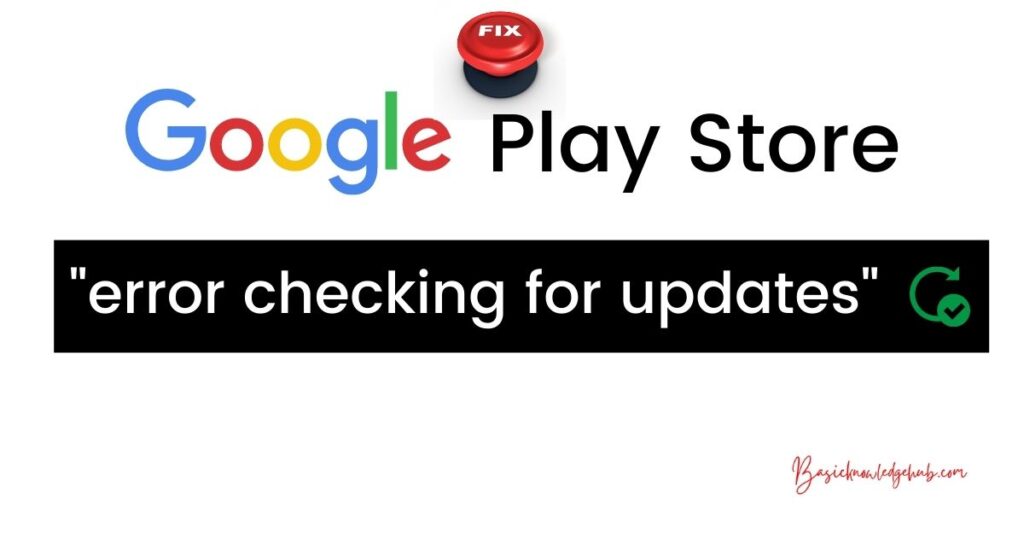 What is Google Play Store? 
Launched on 22 October 2008, Google Play Store is the main application for android users that is pre-installed in all mobile phones(android). Previously known as Android Market, it is an official application store offered by Google running on the Android Operating system effectively. It comprises of applications that any users can download on their mobile phones. Applications available on the play store are both free and of some cost. Now, we can see Google Play Store on different platforms like TVs, watches also. It comprises of games, books, movies, plays, and device updates. Using Google play store, a person can keep his/her applications advanced or up to date. Although recently, many complaints arise where users are not able to update the apps that are on their mobile phones. 
Reasons why the "Error Checking for Updates" message is visible on Google Play Store
A lot of people have complained about the issue that they cannot update their mobile phones as it is showing an Error message. We made a small effort to help them by examining the error closely and solving it. We prepared answers to help those android users by figuring out the reason, why Error for Checking Updates message takes place.
Corrupt Cache: There is some information or task that is accustomed to making our application performance far better with lesser loading speed. As soon as we open any app, data is stored on our system, and this is known as cache data. It is temporary storage and is the fastest memory. Although cache data can sometimes be corrupted, thus preventing your application to work usually.  
Corrupt Data: The data of any application can get corrupted, but this happens rarely. Because of this, many errors might arise, thus making the application in a non-working state. 
Date and Time: You can get an error for updating if the time and date of your android smartphone are not correct according to your region.
Internet Connection: You must have a stable internet connection. Otherwise, you might get errors message.
Storage Space issue: You get an error message from google play store while downloading or updating if you do not have enough storage space, which is likely to be considered as 200MB minimum.
Corrupted memory card: This might sound rubbish, but the SD card inside your mobile might also create a conundrum leading to errors while checking for updates.
Google Playstore Updates: Sometimes, google playstore is updated, and this might also cause crashing if it is not updated and installed correctly.
Old Operating System: If the Android OS is obsolete, you might also get an error message if you are about to update your applications from playstore. 
How to fix Google Play Store error checking for updates
There are a lot of different ways to fix "Error checking for updates" on your android mobile phone. Here, I am providing you with a lot of solutions. Kindly check if the error is resolved or not after e ach solution. 
First: Clear cache & Clear Data
Go to Settings on your device.
Search for applications or apps in your phone setting.
Click on manage apps or all apps.
Search and then pick Google play store.
Scroll down the last option. It will say "Clear data." Click on it.
Select the clear cache option on your device. Then take a pause. Once it is cleared. 
Also, go to setting and then search for storage.
Select the option that has "Clear Cache" on it.
Clear it also.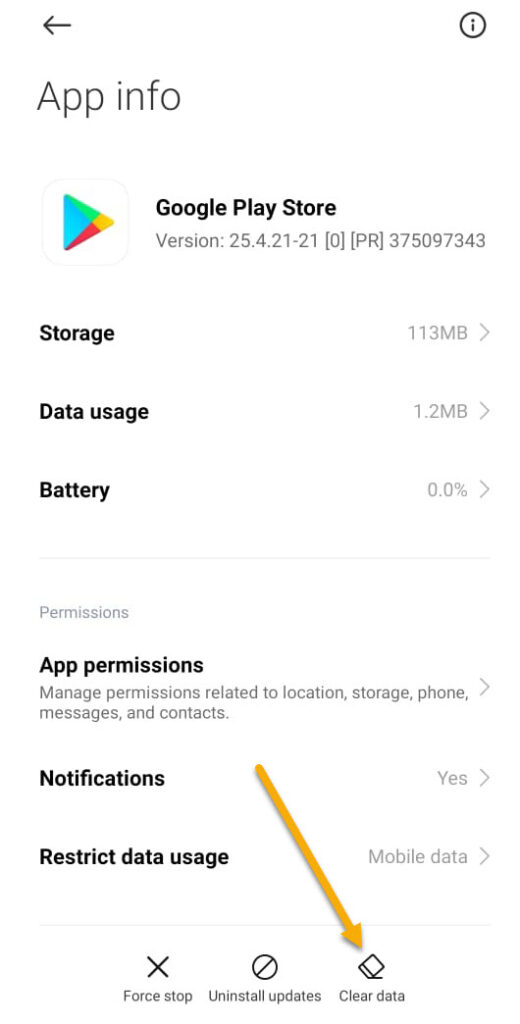 Note: In some devices, both Clear cache & Clear data are located at the storage option.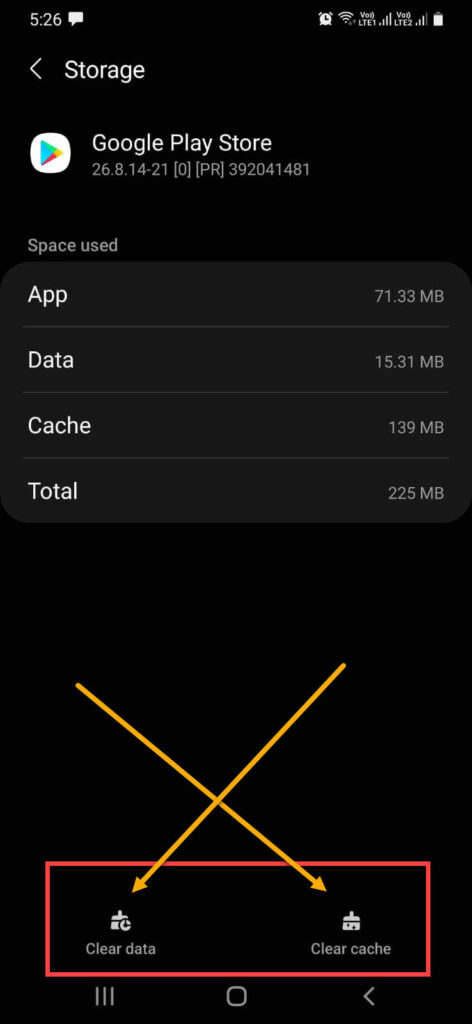 Second: Uninstall the updates
Uninstalling all the updates of the Google play store for it to run normally, as it might be the reason for crashing or errors.
Go to Settings on your device.
Search for applications or apps in your phone setting.
Click on manage apps or all apps.
Search and then pick Google play store.
On the lower side, you will see an option that says uninstall updates or press the three dots on the top and select the option that says "uninstall updates." 
Click on it. 
Third: Factory Reset
Factory Reset may be an option to fix this bug. 
Note: This might ask you to login into your device again, but major data will be lost. So, you need to take care of all the data.
Fourth: Update your mobile's Android Operating System
Go to settings.
Click on About.
Search and select the option that has "system update" written on it. 
Click on the option "search for updates.
If any update is available, update your mobile phone.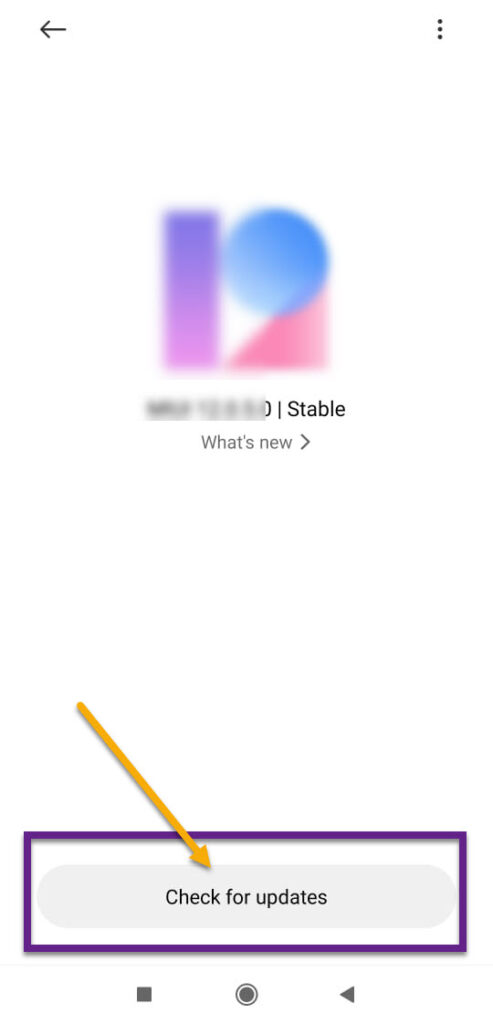 Fifth: updates over wifi
When we are connected to wifi, our applications are automatically updated from Google Playstore. But, when we are connected to mobile data, it can show the same error. This is because the settings might have changed and are restricted to "updates over wifi" only.
Open Google Play Store
Click on the top right corner where you find your Gmail account.
Pick the option that says setting.
Go to General settings of playstore.
Select the option that says, "app download preference," and pick the one that has "over any network" written on it.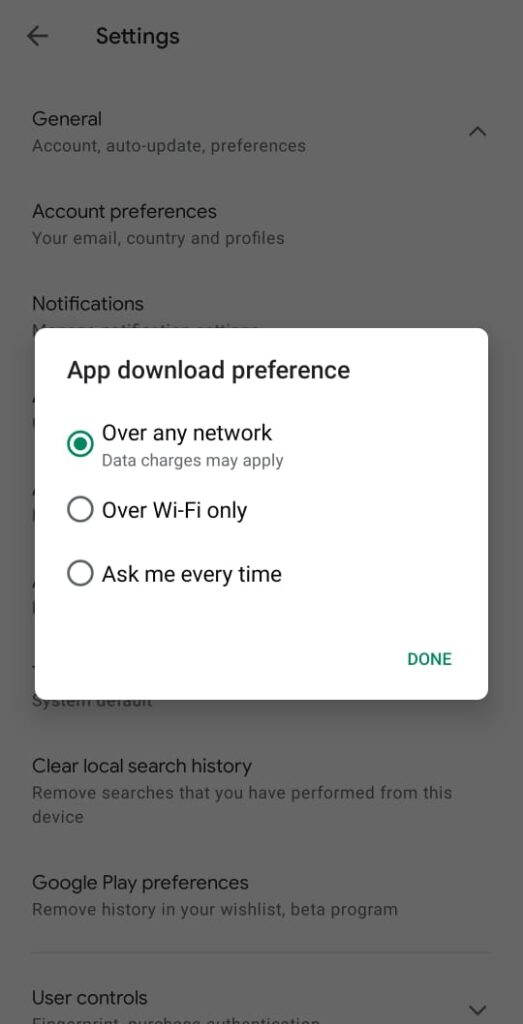 Sixth: change or reset the date and time
 You should change or reset the date and time of your device so that the error is avoided.
Open the settings of your phone and the open date and time settings. 
Just click on Automatic Date and Time and enable it.
Try and restart the device.
Seventh: Manually update the applications
If the "error when checking for updates" message still appears try, and manually update the applications from Google Play Store. This may help you update the apps.
Search play store on your device and click on installed applications.
Now you will see two options. One says uninstall, and the other one will say update, or else it will say open. 
Choose mannually update the apps.
But the major drawback is that you must perform this task for every application individually. 
Conclusion:
Any android user who cannot update their mobile phones or gets the error message "Error Checking for Updates" can perform all the tasks as mentioned earlier to overcome the error.