How to turn off Facebook Notifications
Hello people! Welcome to the Gossipfunda Blogs. So, let us start today's blog with how to turn off Facebook Notifications. Oh nooo!!! Again… Isn't it really too predictable?  Yesss it is. This is the expression of each and every being who uses mobile phones or laptops or tablets or desktops or iPads or whatever. It is just my vexation getting expressed. Do you know the reason for this anxiety? These are NOTIFICATIONS. Notifications are so irritating and annoying that they have led to the destruction of many devices and systems. A lot of money wastage. Because we just throw them like a stone in frustration.
Jokes apart, our electronic gadgets like our mobile phones and laptops have become the most important part of our lives. And the notifications are the stimulation for us. That notification sound and those popups…OMG. Now they are the habit and addiction. People are in a situation that they can't get rid of these habits even if they wish to. Apart from this sensational logics, let us divert towards the technicalities. Though notifications are very important, they can be muted or turned off for particular applications or APKs.

In this article, our main focus is the Facebook application. You will come to know how to turn off Facebook notifications on Galaxy S5, Galaxy J6, Laptop, on Android system, browsers like Chrome, on iPhone, MacBook, and Emails. Before that let's understand some basic terms.
What are Notifications?
In general words notification is a reminder that notifies you about any message from any other person, or about the timely updates available or required for the applications. These notifications can be in the form of text message, or text with images or anything else. These are displayed outside the app's user interface. To see what is there in the notification you just need to tap it and you will be able to perform some actions of your wish like 'Reply' to any message, or just 'Mark as Read' any message, or leave the message by simply Liking it.
How does Facebook send Notification?
Facebook is a world-wide used social media platform. Its motto is to keep people connected all over the globe so that we can share our joys, sorrows, problems and opportunities as well to grow together as mankind.
This app uses these channels to notify its users:
Push Notification
Notification via Email
Notification via SMSs
What are Push Notifications?
In layman's terms, the notifications which do not get removed from the status bar even on sliding them out or crossing them, are the Push Notifications.
How to turn off Facebook Notifications
This app is a social media platform, and has a lot to do with social events. So, the application notifies for a lot of activities like Comments (notifications for replies to your comments or comments on any of your posts), Tags (when you are tagged in any post, story, or comment by anyone), Reminders (notifications for updates if you missed any), Friend Requests (notifies you when you receive any friend request or any of your requests is accepted) and the list goes on.
For the chatting purpose, Facebook has Facebook Messenger, a great application. Its major notifications are related to messages received and it becomes really hectic to tolerate them. So, a better option is to mute notifications and check messages when you feel that you should check.
Following are the steps to turn off message notifications:
Click on your profile photo on the above left corner.
Click on 'Preferences' and then 'Notifications'
Next, click on the 'Do Not Disturb' option or select 'Show Preview'.
To mute notifications of a single person or group:
Open the particular conversation
Then click on the 3 dots on the top right corner
Select 'Mute Notifications'
Choose the duration of keeping notifications on mute and then 'Confirm'.
We can raise one more question as-
How to turn off notifications on Facebook app itself?
So, for this also there is one icon to which we usually do not give an eye. Below image shows the same screenshot from the app: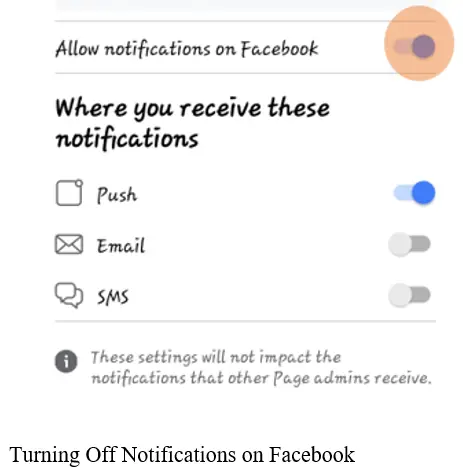 Next section is going to answer the following questions:
How to turn off Facebook Notifications on Laptop
How to turn off Facebook Notifications on Chrome
Next, How to turn off Facebook Notifications on Mac
Also, How to turn off Facebook Notifications on Windows
Now-a-days, Laptops have become an integral part of our daily life. Previously, Laptops was mainly for working professionals but after pandemic and lockdown, everything has come online. Whether it be classes of students or work from home meetings, you cannot keep your laptop isolated for the long time. You have to always keep one eye on your laptop. 
Generally, people don't logout when they close the Facebook tab due to which they get notifications on their laptops. As we all know, how frustrating notifications can be when you are doing some important work or attending online classes, or attending a meeting. This becomes a disaster if you are presenting your screen in the meeting and you get notification of a personal message from your friend. 
For this, you need to be sure that you do not get any notifications and stuff and your screen remains free from distractions. And happy news for you that from now, you do not have to worry about this problem ever again. We will tell you how you can turn off the Facebook notifications and get rid of this issue. I am assuming that you must all be using Facebook either in-app or any browser. We will now see how we can turn off the notifications from the browser. 
Firstly, you have to log in to Facebook with your id.
Click ▼  this button, which you will get in the top right of Facebook page.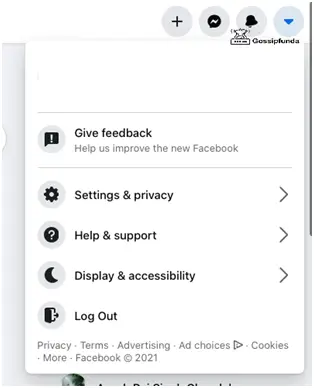 Then you will get a dropdown menu where you will see Settings and privacy options. So, click on that and then click Settings option.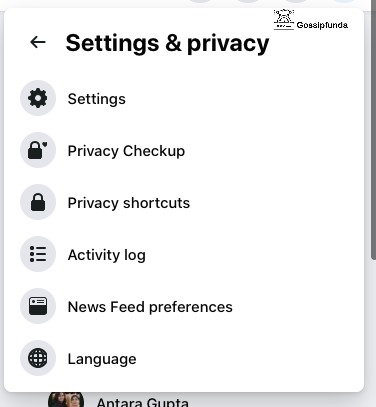 Then click on Notifications from the left menu and you will see that you get a list of various things like notifications for comments, tags, friend requests, birthdays, people you may know and many more.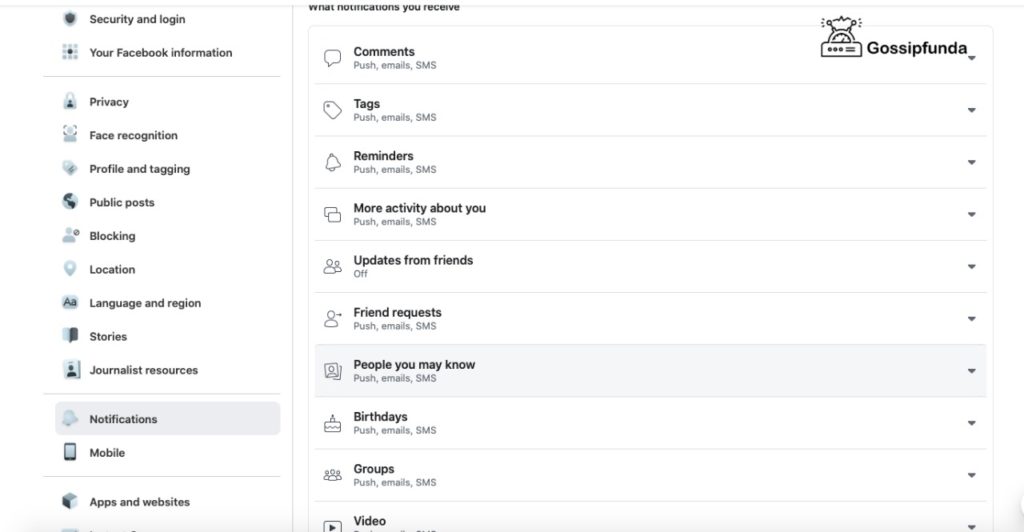 You can turn off them according to your preference.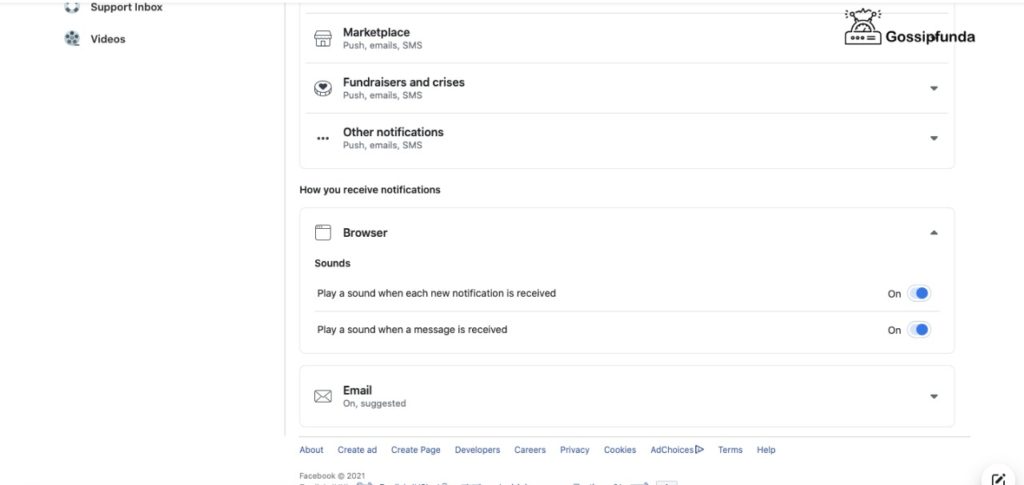 Scrolling down you will see a Sounds tab in How you receive notifications option. There you can just turn off both the toggle bar if you do not like the sound of notifications. 
So, by this way you can avoid notifications between your important work and can freely present your screen in the meeting without any fear. 
How to turn off Facebook Notifications on iPhone
iPhone, iPad, Macbook have a different method because of different operating systems and user interfaces. iPhone and iPad have iOS and Macbook has MacOS. For an iOS operating system-based device, following are the steps to to turn off facebook notifications:
Click on 'Settings' icon on your iPad or iPhone
Select 'Notifications' from the menu
Choose the Facebook application and select entry
On the top of the screen, turn off the 'Allow Notification' option.
How to turn off Facebook Notifications on Email
Many times, we receive lots of emails regarding facebook notifications. This becomes more hectic if a person has the same email id for official use and facebook. 
In very rare cases people prefer getting Facebook notifications in their mails.  So, I will tell you two ways how you can stop getting these notifications in your mail.
Method1: toggle off the email notifications
First method is quite simple. Just you have to follow these basic steps. 
Firstly, you have to follow the first three steps as it is of How to turn off facebook notifications on your laptop.
Then click Notifications from the left menu and scroll down a bit and select Email.
There, you can toggle off the email notifications.
 By this way you will not get any notifications regarding facebook on your mail.
Method2: Unsubscribing
Now the second method is also quite simple.  Just follow the following steps:
Login to Gmail with the same id registered with Facebook.
Open any mail from Facebook.
Scroll down till the end of the mail and you will see a message like this "This message was sent to [email protected]. If you do not like to get these emails from Facebook in the future plz unsubscribe". Where unsubscribe is a hyperlink.
Just click on that and you will get the popup from Facebook for confirming whether you are sure of unsubscribing. Just accept that.
And now, you will never get any notifications from facebook on your email. You can follow any of the two methods mentioned above according to your convenience.
How to turn off Facebook Notifications on Android
Though, many people prefer getting facebook notifications in their mobile to stay updated but many times you want to turn them off so that you can do your work peacefully and without any distractions. 
Method1: Tap on Facebook and then turn it off
You can turn off Facebook notifications in your android by these simple steps.
First go to your device setting.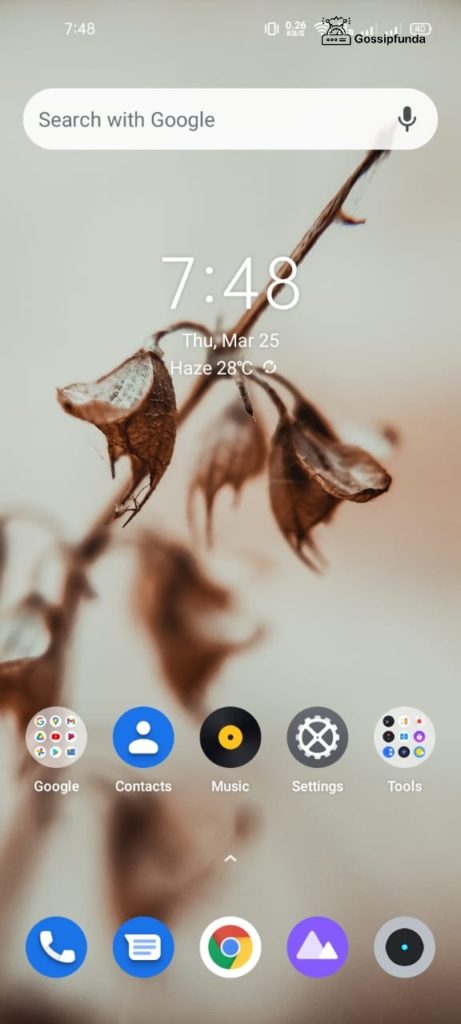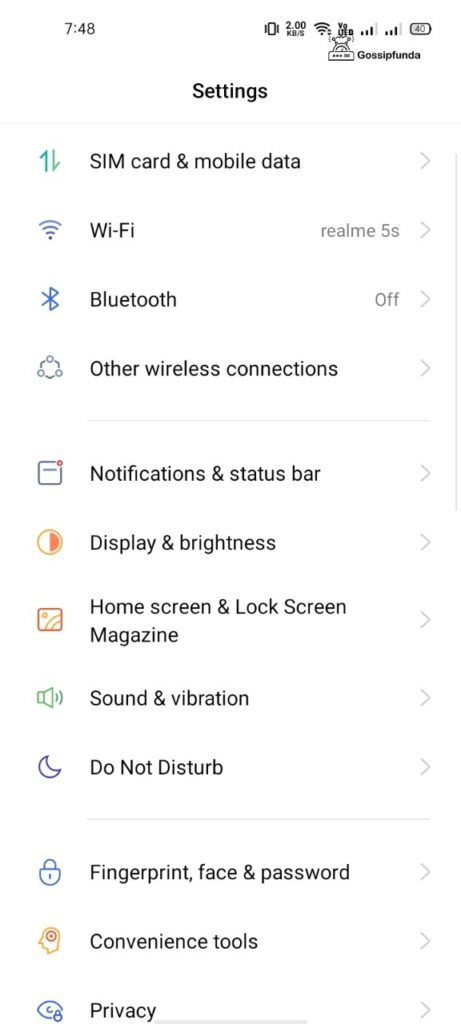 Select Notifications, then Manage notifications and then Applications.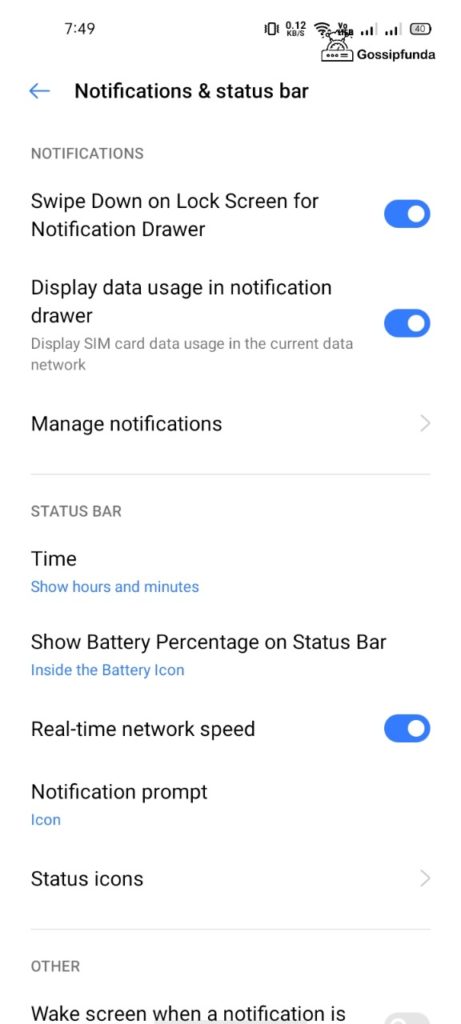 Search for Facebook and tap on it and then turn off the notifications.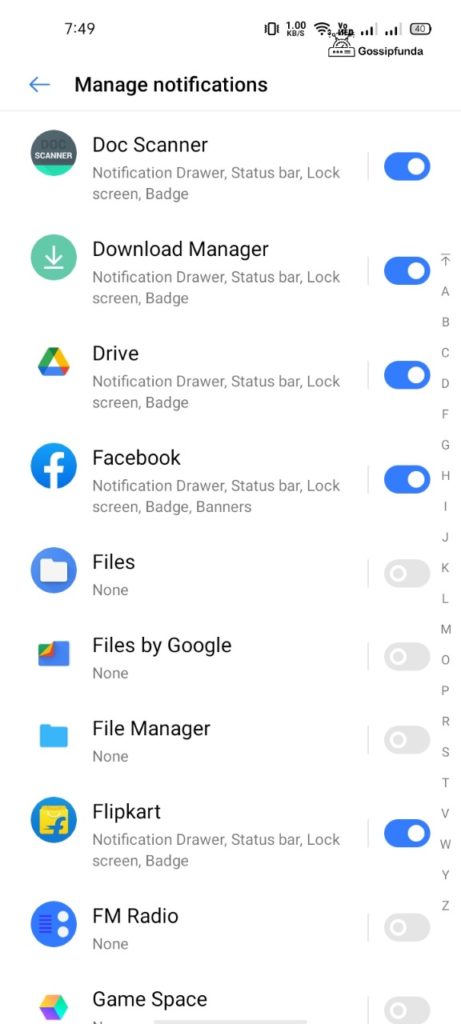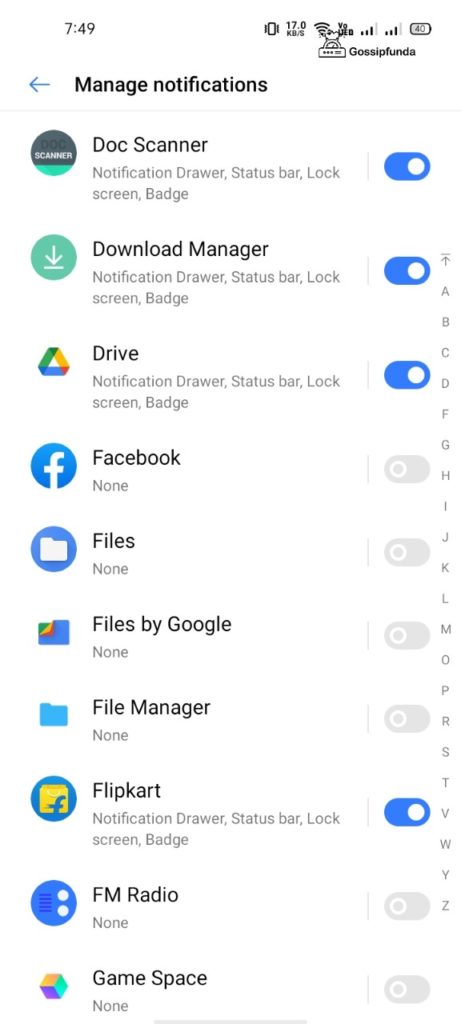 Or you can follow another method.
Method2: Turn off the notifications
Press Facebook app icon and keep pressed for 1 sec.
Select app info 
Click on Notifications
Turn off the notifications
By following any of the two steps you can avoid facebook notifications in your android.
Conclusion
If there exist any problems then there exists its solution too.  There is one more fact that cannot be neglected at any cost i.e., every situation has some positives and some negatives. Talking about notifications now, notifications are important indeed. And the other side of the coin is that it makes unnecessary dirturbances, reduces concentration level, increases time consumption, and lessens efficiency along with an increase in anxiety and irritation level.
So, this article was one of the solutions to get out of this problem that is turning off the notifications. So, we saw that we can stop receiving notifications according to our convenience. If you don't want any notification on your device, then you can turn it off for the complete device. Else If you don't want notifications of any particular application, then you can mute it via that particular app. If you want to turn it off for any browser, then there is a different method. Similarly, different devices have methods.
Try to spend some time of your lives without your mobile phones. If mobile usage is irresistible, then you must take out some time for physical exercise and yoga to remain healthy. So, this was all for this article.