Where does Microsoft store install games- How to change the location?
Gaming is a very important part of today's children's life. We know various types of famous games such as PUBG, free fire, etc. The person can easily download and install the game on his computer or mobile phone. If one wants to download the game, then it can use various websites such as steam, Windows Store, or you can also download it from the play store. The user can also buy the games for her entertainment. If you are a Windows 10 user, then Windows store and steam are most usable for downloading games. Now, the question arises where does Microsoft store install games, How to change the location after downloading and installing?
Do not miss: com.android.chrome- used for
Where does microsoft store install games?
After downloading and installing the games on Windows 10, by default, the location of your game is c —>program files —>Windows app. You can't be able to access the Windows 10 games location that is where the games are in the store because of accessing this folder. You need administrative permission. If you want to access the location, then you have to take ownership.
How can you move your game from the Windows app folder?
It is very easy to move or transfer your game from Windows folder to another folder. Use the following steps to transfer the folder.
Open the windows
Open setting
Go to the apps
Choose where you want to move your games
Click on move
Then you will find that your game will move to the location where you want to move it.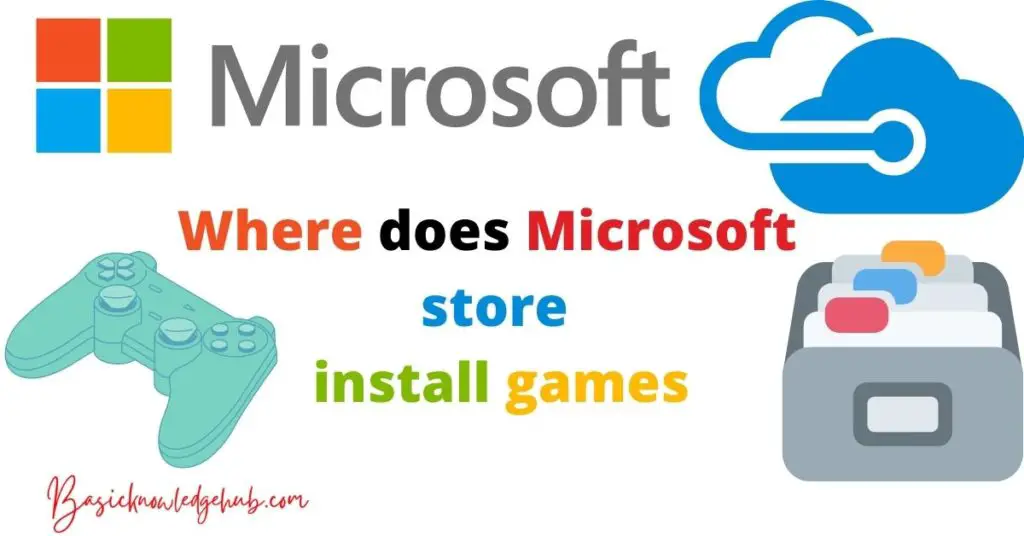 How can you change the location for Microsoft store games?
Use the following steps to change the location for Microsoft store games
Open windows
Open setting
Click on the system
Click on the storage
Then locate where new content is safe
Click on the new app will save
By using this, you can save your games.
Where does the steam downloaded games store in Windows 10?
Steam is very famous these days. It is used by most of people for playing games. Everyone knows that nowadays, video games are the most important aspect of entertainment. Suppose it is the best platform for both the gamer and the developers. Peoples are really very interested in playing video games because the video game industry is expanded rapidly. Steam is a platform where one can download and buy newer games for one's entertainment; because of this, the number of steam users is also increasing day by day.
So it is the most popular platform in today's era. Steam is also the best platform for the games' developer of one want to add their games in the steam it can be done very easily. We can store our downloaded games on steam. The steam will download and manage your games. Steam gives you easy access of the video games it is very easy and secure for the peoples. In the steam, you can also purchase the games with the very best offers of purchase. Basically, it is the app that will help you to manage your games.
By default, the games in steam are stored in
C Drive—> program files —> steam apps —> folder
How can you move stream games on the drive?
By using this process, you can save yourself from downloading and installing the big-size data again and again. You can easily move your game to the other drives. This method is quite simple today than before.
Use the following steps to implement this.
first, you want to create a second stream folder
Firstly you have to create the folder on another drive or second drive. To do this task, you have to perform
1)go to steam
2) go to the settings
3) click on the download
4) after that, click on the steam library folder
5) click add a library folder
6) give the name to your folder
7) click on ok
8) after that, select your folder.
By using these steps, you can create the folder in drive, and you can move your data or games to this folder, so you can easily access it for better performance. Your games are also safe in this folder.
Second, move your all games files to this folder
You can easily move your downloaded games in this folder. Just you have to follow some steps here
1) right-click on your games and select the properties of the games
2) select lab files
3) click on the move
Conclusion
By using these three simple steps, your task will be done easily. That is, your files are moved safely to your created folders. Hope this blog for "where does Microsoft store install games" is useful for you.