Error Code 277 | Error Code 279- How to Fix
Everybody loves to play games. We get bored and find solace in games of different types and different genres. Some find it relaxing while some may look at it as a stress buster and rage remover. Many platforms are there to provide an online gaming ground for the adult population and teenagers. One such platform that provides a gaming experience is Roblox. Now I don't know if you have heard about it or not but it is trending these days. Every major news and advertising company is talking about Roblox. In 2020 alone, half of the US population, age under 16, was playing Roblox. So this Roblox is very famous and growing rapidly. But as we say, no system is completely reliable nor error-free. This Roblox also giving two distinctive errors: Error Code 277, Error Code 279. In this article, we will try to fix things by seeing the probability of solutions and will try to make your gaming session playable.
Digital or virtual gaming has gained a lot of recognition these days. The good old days were long gone when we use to play board games like snake and ladder. Now, the situation is very different. Gaming is no more a fun activity but lucrative too. We even idolize gamers and professional players. Games can be outdoor and indoor with real or virtual settings. You all must be aware of Xbox, PS, and PC games. The mobile gaming community is also rising and touching the sky. Counter-Strike (CS), PUBG, Call of Duty, Fortnite, and GTA are some of the best and most popular examples out there available for virtual setting gamers.
 Many of you might be earning money from it as well. There happen tournaments and conventions just like every other thing nowadays, it's the new trend. Reasons can be different but we all play games, right. I mean who doesn't?  so it would be extremely annoying to see any error messing up with your gaming session. So here we will see ways to handle the error code 277 and error code 279.
What is Roblox?
            If you think Roblox is a game then you are mistaken. You must have heard about the Stream, this is similar to that. It provides a platform for developers and gamers as well to play and create games. Games are available in a wide range of genres from world-building to first-person shooter games. Now the interesting thing is there is no dedicated developers community for this particular platform. Anyone can post his or her own, self-made game and earn.
The platform and games are free but the in-game purchases will charge you money for things like upgrades and skins etc. if you have an idea for a game and some resources to develop it, then you can also release your game here. And people ranging from 5 yr old kids to 65 yr old grandpa can be found here. Frankly speaking, a lot of the users are children under age 16. They play many child-like and simple games. So you don't need to have a very concept or mechanics-oriented mind-bending game, just a fun one. To develop the game it provides game development tools, super easy to learn. Currently, there are 20 million-plus games released until now and they are increasing with each passing day.
Watch the video to fix the issue:
How to Fix Error Code 277 | Error Code 279
First, we need to know what these error codes mean. Both of these errors are directing towards the things which we can see as two sides of a single coin. Meaning error 277 and error 279 are saying that the connection to the game and connection to the server has timed out or not connecting at all. It is extremely annoying to see such errors and they make a bad impression on users too. Roblox developers community is also not much enthusiastic about solving this problem. So the user must take this matter into his own hands. This is where we come into play, to help you, to guide you. This time also we have come up with some possible solutions which you can apply to make wrong right. There can be multiple causes behind the malfunctioning of Roblox network connection error or game server not connected error.
Roblox server down:
            The error is might be caused by the Roblox itself due to a maintenance issue. If the game server on Roblox is under maintenance then there is nothing you can do about it. You will find yourself waiting for the server to go online once again. This is a common task with which many of you will relate if you have been a regular online player.
Corrupted windows system file:
            "The solution is temporary, corrupted windows system file is permanent." It might be a reason for getting these errors. Getting the system files corrupt doesn't only affect the game or particular software but the overall system. So it is good practice to keep checking for these damaged files.
Bugs:
            It might be a bug that is bugging your gaming on Roblox. It may happen because of the large game size having many files to keep track records off. Just check for updated and missing files and restart the system.
Make chrome as default browser:
            Roblox supports many browsers. But chrome is something different, something unique with its own luxury and features. If you are using the other web browsers for Roblox then switch to chrome and also make it the default web browser for everything. Also, turn off the extensions if you have any on, this will help eliminate the problem. Also, keep your Google Chrome updated. It is a good practice to keep Google Chrome as your default and only browser unless you are into some internet security and hacking stuff.
Check and change compatibility mode:
            The compatibility issue might be causing this error. It can be tricky if this is the reason because the error is saying something else and we are looking for something else, totally different. Roblox is designed and developed for windows 10 because it is a relatively new technology. So there may be a compatibility issue lying beneath, it's just we don't see it. So how to check compatibility and adjust it accordingly, we will see this step by step.
First, we need to troubleshoot and see what can we do here.
Step1: Go to Start and search for 'run programs made for previous versions of Windows.'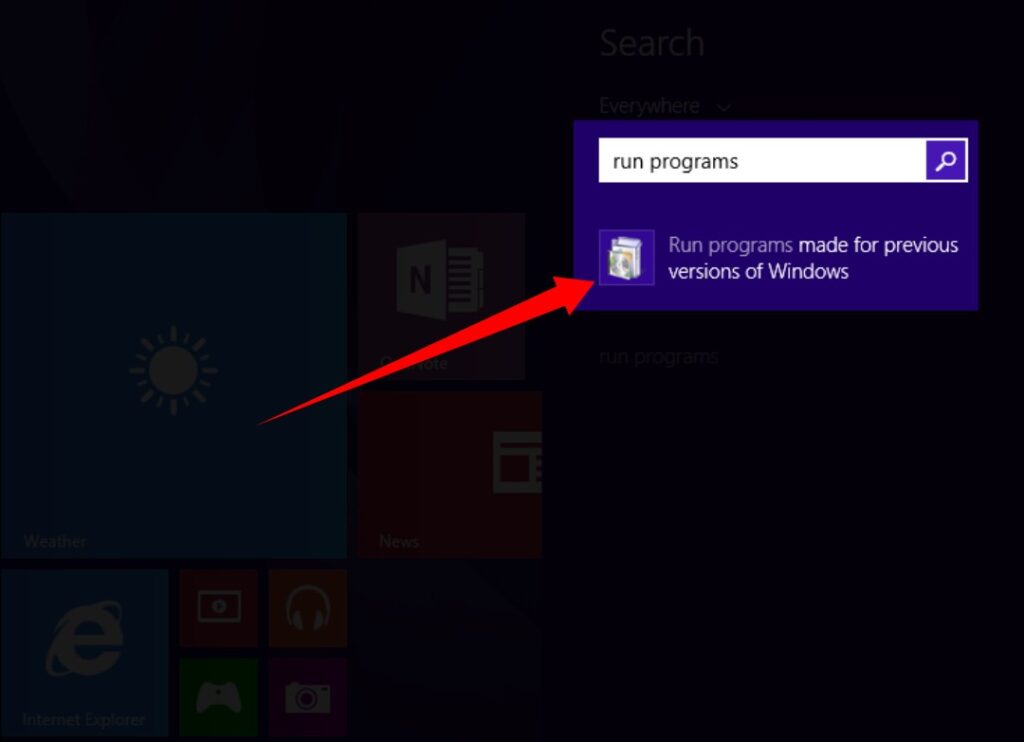 Step2: Locate and choose the program in the list that will be given to you.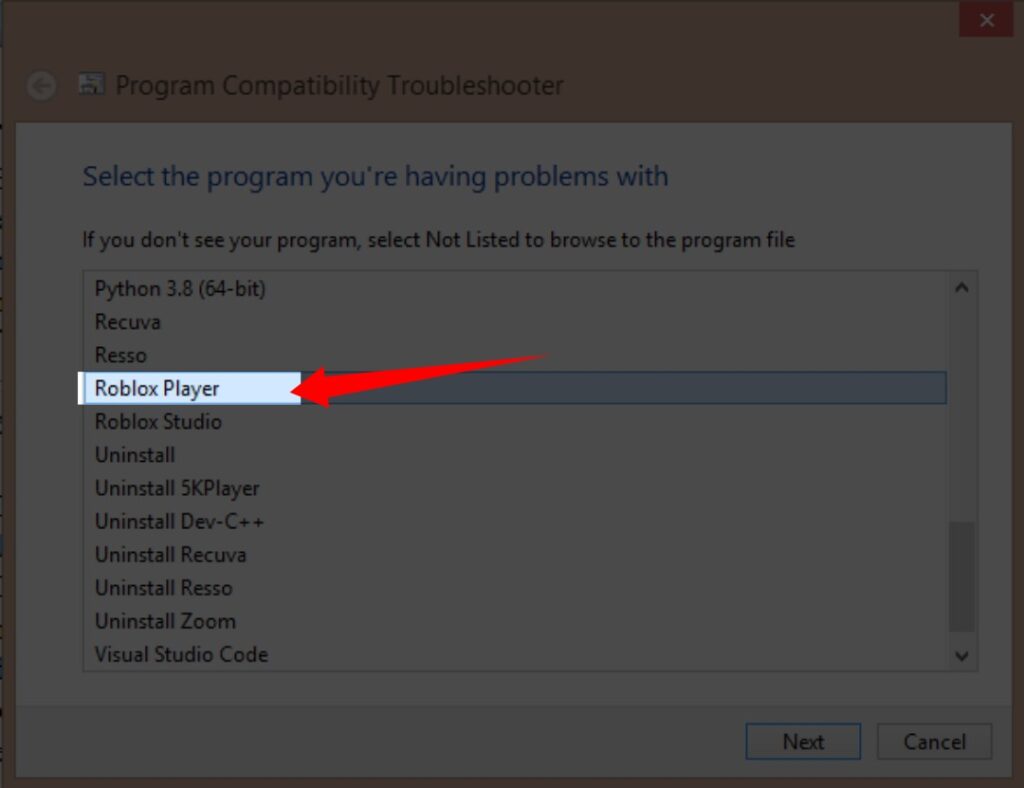 Step 3: now the troubleshooter will start doing its work. You have to give the reason for which you are troubleshooting and then boom! Once the problem is fixed, just restart the PC.
            If the problem is still bothering you then change the compatibility setting of Roblox:
Step 1: Right-click on the Roblox app and select properties.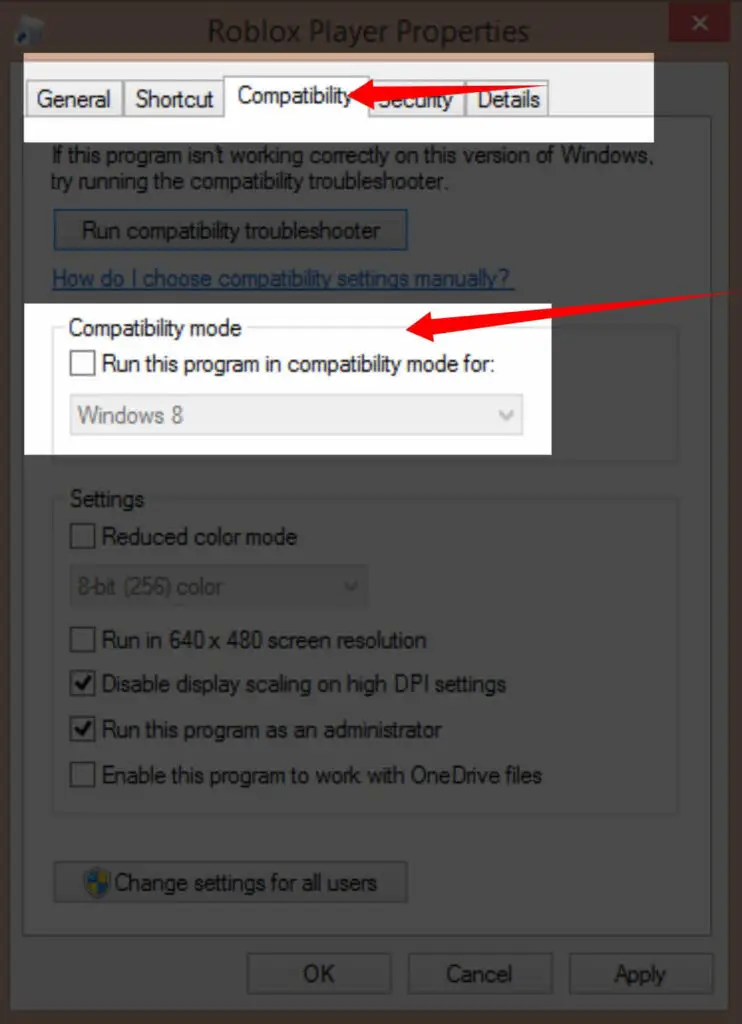 Step 2: under the properties locate and click on the compatibility tab. You will see run this program in compatibility mode option; check the option and you will see a list of different versions of windows. Select the windows you are currently running in on your system and click apply.
Do the computer Restart operation and see if the problem is rectified or not. Error Code 277 or 279 will go away after this.
Delete temporary and log files:
            Various log and temporary files get stored due to the use of various applications. These are cache files that are sometimes problematic for the smooth functioning of the system and other applications as well. To delete them, just press the Windows +R and in the next dialog box, type the command %temp% press enter. The next window will give you all the useless files. Just select them all and delete them right away. Again run the windows and R command and this time enters %localappdata%\Roblox\logs. This time also, select all the files and folders and just delete them permanently.
Different connection:
            As we know it is a network connection error, there might be a slight chance that you have a faulty internet connection. Due to faulty net or very slow speed, the game is figuring out a way to connect itself to the server and failing repeatedly. This is your task to find if this is the case. Try another internet connection or see if your router is not the main reason, if it is then reset the connection. Or you can just try another network just to make sure it is your router's fault or not.
Roblox repair tool:
            This is a tool specifically designed for such situations and if you ran out of the option to figure out a solution on your own. It can be used to repair corrupted log files, clear the cache data, and fix bugs error code 277 and glitches.
Windows firewall:
            Sometimes the good things for our system can do unexpected changes for the sake of the security of the system. One such program is windows firewall. You must have turned it off or on for various reasons previously. This time also you have to turn it off because it might be throttling the connection to the Roblox server.
PC antivirus:
            If you are a regular player then you must know the fact that Antivirus software doesn't let you play some games. For this matter, you have to turn the antivirus off temporarily. In this situation also, try and apply this technique which you must be used for centuries (hahaha). Check if it has fixed the problem. If not then you might wanna reinstall the Roblox.
Conclusion:
            Roblox is becoming the number 1 choice of kids as well as of adults. It has potential and is keeping its users engaged with its vast community of developers and inventors. But despite being such a user-oriented company, it also is vulnerable to bugs and glitches. Error Code 277, Error Code 279 are such examples of this. But we have provided you with some innovative and possible solutions as we are happy to help you. We are confident that at least one of the above-mentioned solutions will surely solve your problem. Feel free to post your thoughts and queries in the comment section. We will see you at the next article. Thank You!