Why does my Spotify keep pausing?
If You are having trouble with Spotify if it is getting paused regularly and you wonder " Why does my Spotify keep pausing?" then in this article you will learn how to fix this problem. Spotify is one of the leading music streaming applications in the world. Spotify allows its millions of users to stream music from millions of songs available on this planet. If we want to listen to music offline, we can buy a subscription and download our favorite songs.
Spotify not only stream songs but also podcasts. However, recently users have been reporting that they are facing issues with the music streaming service. There have been instances with the playback being stopped or paused for a few seconds for no apparent reason, completely ruining the mood. There are rare bases that might be pushing the Spotify playback to pause or the absolute application to crash. Today we will try to fix this error. We need to know what might be causing this, so let us try to understand the reasons for this problem.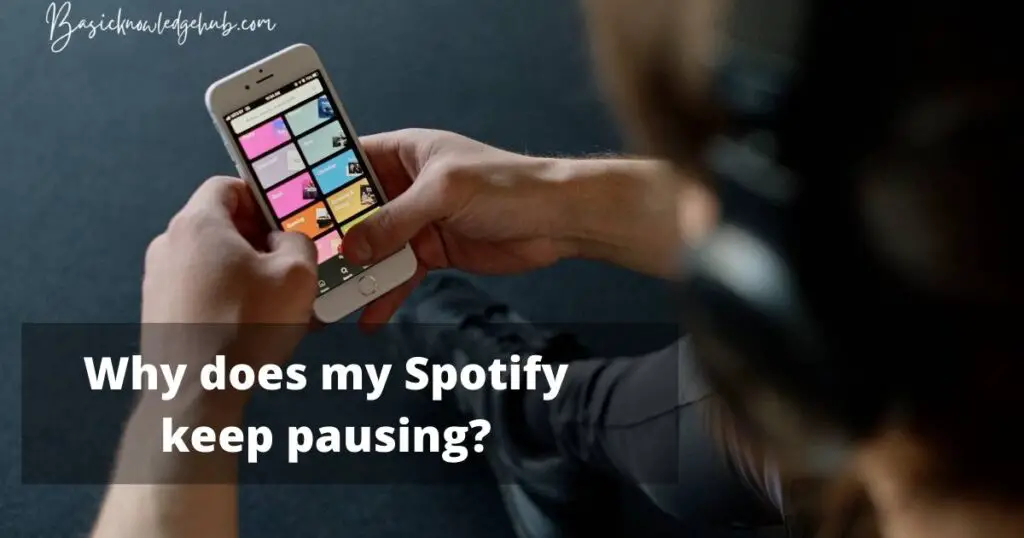 Reason for "Why does my Spotify keep pausing?"
As discussed above, there could be multiple reasons for the occurrence of this issue. The issue could be due to low power mode, data saving mode, sharing a single account with multiple users, server crashing, and many more. So we might need to try different fixes before actually getting rid of the problem.
How to fix "Why does my Spotify keep pausing?"
There are many ways to fix this issue, We will get to them one by one.
Method-1: Restart your device
The easiest way of fixing this issue is to restart your device, the best way is to power down the device for at least 15 seconds and then power it on. This might help in resetting the device.
Method-2: Internet connection issue
Poor internet connection may be one of the reasons for causing the issue, so do check your internet connection and reset your Wi-Fi router to get a better internet speed.
Method-3: Low power mode
Turn off the low power mode on your device, all mobile devices have this option that reduces the background activity to conserve the battery. So in some cases, low power mode stops refreshing the apps in the background and this might also interfere with your Spotify stream resulting in the pausing and crashing
Method-4: (IF the above methods couldn't Fix Spotify keep pausing)
Turn off the data saving mode on your device, Spotify has an in-built data saving mode that reduces the amount of data that the app uses for streaming over different networks. So this data saver mode can potentially interfere with the online streaming of the songs and may result in bad playback quality and Spotify pauses.
To access the in-built data saver mode in Spotify, tap on the settings icon at the top right corner of the screen and select the data saver mode from the list.
Read Also: How to Earn From YouTube
Method-5: Signing out of every device
Signing out of every device you have ever logged into before logging back in, several Spotify users have reported that signing out of all devices has helped them in fixing the issue. If many users are using a single Spotify account to stream the music, they might be facing this issue. Hence, signing out can prevent Spotify from pausing.
The easiest way of signing out of all devices is to visit the account overview page and scroll down to the bottom of that page and click on the sign out everywhere button. After logging out of all devices, make sure you share your Spotify account with a few people and log back into your account using your sign-in credentials.
Method-6: Reinstall the Spotify
If you have tried all these methods and they do not work for you, reinstall the Spotify application. That is to uninstall the program from the computer and delete it from the phone and re-download the app to fix this issue.
Conclusion
These are some of the methods to fix the issue of not being able to stream songs on Spotify. While trying the first method might fix the issue with some users and some have to try all these methods before their Spotify starts working better. Hope your issue gets fixed by following the above methods.