Google Talk authentication failed
We are living in the 21st century, a world dominated by technology. Technology has bought us all together. It is safe to say divided by boundaries, united by technology and telecommunication. Voice and messaging services have turned the tables and made it easier to see and hear our loved ones in an instant. No matter how far you are, if you have certain software and a broadband connection or Wi-Fi available near you then you are always closer to the people you care about. To provide such facility and service, many providers are there in the market but google stands out of them. Google has a very intuitive and talented workforce in its repositories, thus developing very competitive and efficient application software as well. One of this application software is Google talks and the topic for today's article is what happens when Google Talk authentication failed.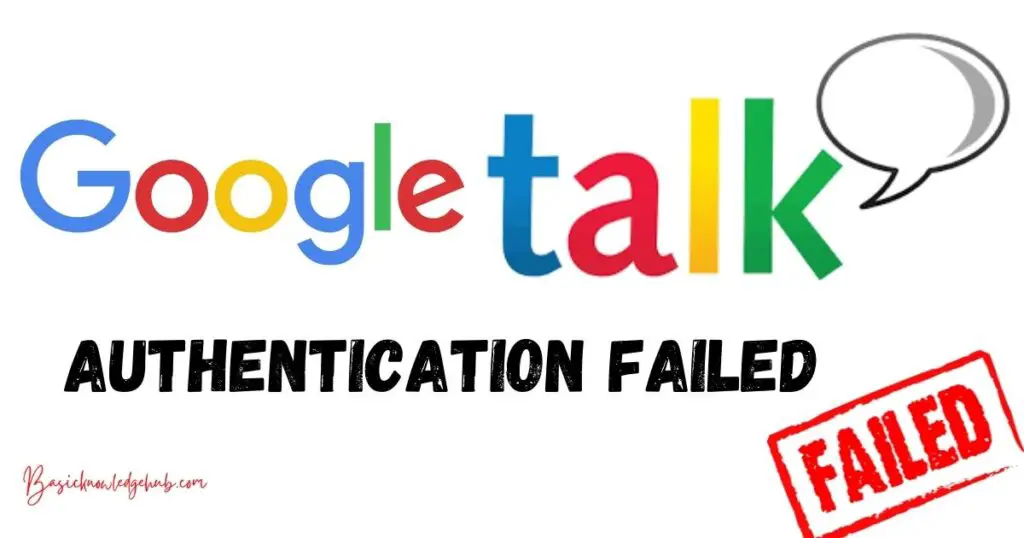 What is Google talk?
            Google talk is an instant messaging application primarily designed for Windows PC. It provided the basic service of communication, both message and voice. Also, Google talk was referred to as Gchat, Gtalk, and Gmessage among its worldwide users.  It was initially released in August 2005 and became popular as it was lightweight and fast compared to email services like Gmail. Bloggers, authors for conventions, and interaction with readers used this app. It was popular back in those days, however, in February 2015, Google removed its support for its windows client and ask them to switch to Google Hangouts. It was a Google Chrome plugin or extension. But you still can use the Google talk service using compatible third-party software applications like Jitsi or Pidgin.
The reason to promote Google hangouts instead of Google talk was to promote and spread its Google Chrome use in the Internet world. Google believes that communications should be useful and accessible to everyone. Being the dominating force so that would benefit Google most. It's a business strategy making users do what they are told to. Google talk was also available for many other platforms including Android, Blackberry. The Google talk uses the XMPP protocol and so it can be used with third-party applications that use the XMPP protocol. This is the reason why you can still use Google Talk. Now we will see why the Google talk authentication failed message pops up and the possible solutions for the same.
Google Talk authentication failed- How to fix
What does authentication mean in general to you? Let's first discuss this and then we will move on to the actual problem. When we log in to our Facebook account or Twitter to Gmail service, you enter your credentials like mobile number or id and password. then the server checks if your entered details are valid or not, meaning if the provided information is in the server or not. If it is there then you are allowed access to the service else error message pops up. This process of checking if the user does exist or he is the one who he is trying to be called as authentication. There are various types of authentication like password-based authentication.
You might have used or seen the Biometric system where your thumb impression is saved and you have to log in using your thumb reader machine. This is also a form of authentication. Now based on the above knowledge we can say that the primary reason for google talk authentication failed can be incorrect user credentials. Google Talk authentication error is not so common but can be very frustrating for users. We will discuss few more possible solutions for this error.
Solution 1: Check credentials
            The first solution is to check if the credentials you are entering are correct or not. If id and password mismatches then an authentication fail message may appear.
Solution 2: Gmail chat setting
            There is always the best chance of checking the settings for any mishappening. This solution also doing the same.
Step 1: First open your Gmail account and open settings.
Step 2: Then look for the chat setting. After finding and opening the chat setting, turn it off.
Step 3: Then restart the android and the problem is fixed.
Solution 3: Update google service
            As always, keep your apps up-to-date so that new features can be enjoyed and bugs can be minimized for the smooth functioning of the app. You might be using an old version of google play services and any bug may have caused this problem. Update the google play services from the play store to fix the error.
Solution 4: Clear Google app cache.
            If updating google service doesn't help you then the problem might be internal. Try clearing the cache of the google app from the phone.
Step 1: go to the settings. And there find applications section.
Step 2:  under the application section, find google play store and click on the application.
Step 3: After clicking, you'll find clear data and clear cache options. Clear both things and restart the application. This way, you can make the Google Talk authentication failed error go away.
Solution 5: Factory reset
            You might know what this last answer is from its heading. If all of the above solutions failed to give you satisfied outcome then this is your only option.  Resetting the phone will make any problem go away either application-based or external source-based. For this, you have to do the following:
Step 1: go to settings.
Step 2: there go to about the phone or security, depends on the manufacturer.
Step 3: under one of these two options, you'll find backup and reset or only reset. Click on it.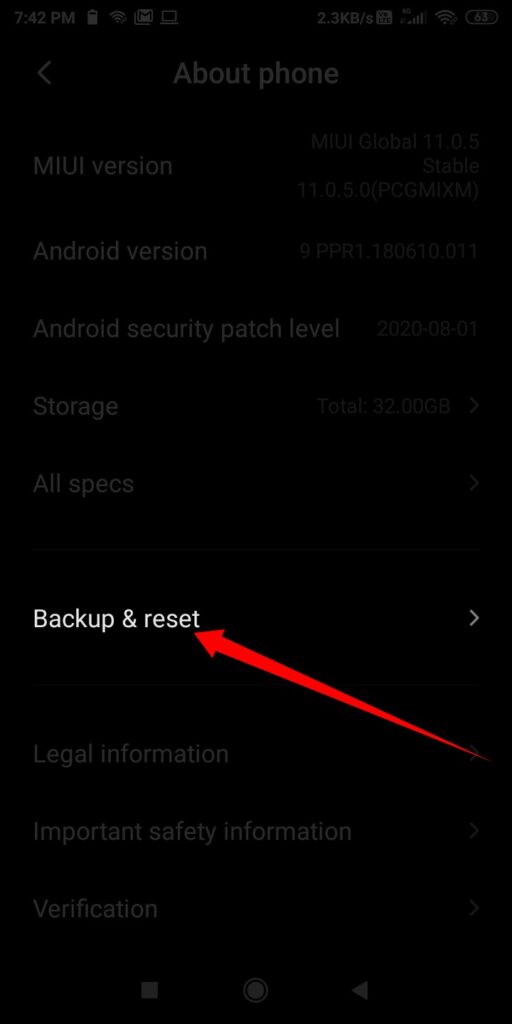 Step 4: After clicking on reset, it might ask for your password and give you a warning about the action. Provide the password and click okay.in 5-10 minutes your mobile will be just as good as you bought it before.
The fifth and final solution should provide you what you wanted. But it comes with a price and the price is all of your phone storage. The data stores on your phone storage like photos, contacts, call logs, messages, application data, and accounts, etc will all erase beyond recovery. So you should take a backup of your data to avoid any permanent data loss.
Fix on YouTube Video
How to perfectly setup Google talk to stop authentication failed issue
          Now we are going to show you how you can set up your Google talk account without any authentication failed message. Follow the step by step instructions below:
Step 1: Download the Jitsi application from the official site and install it on your computer.
Step 2: from the main menu, click on file > add a new account.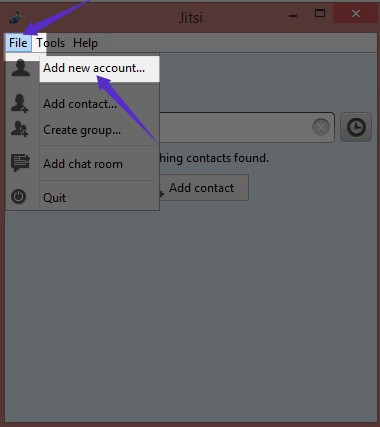 Step 3: After that, a dialog box will appear in front of you. There you'll find the Network dropdown menu. Click on that and select Google talk from the list. Enter your Gmail account and password. There you go.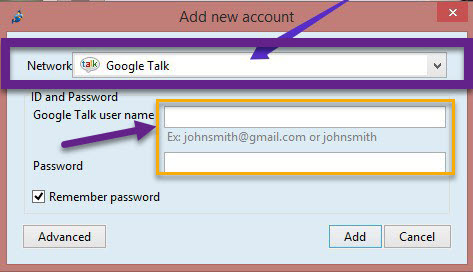 FAQ:
Q. When did Google removed its support of google talk for windows?
Ans. The windows client of Google talk ceased to work in February 2015.
Q.  Does google talk still exist?
Ans. Yes. Google talk still exist. You can use the service of google talk using a third-party application.
Q. Are there any free services with Google talk?
Ans. The signup for Google talk is free. Also, if you are calling Google's voice number and other US numbers, you won't be charged. But to make international calls and messages, you might want to credit the balance in your account first to use the service.
Conclusion:
Instant messaging service in the form of text message voice and video is so much convenient for today's digital work. Any hurdle or glitch in this communication line may cost you much more than you can imagine. Everyone is busy with their work and hectic schedule that no one has time for such errors and broken things. Error as important as Google Talk Authentication failed can be very troublesome, especially for working and business people. In this post, we tried to cover all the possible solutions that can save you from this situation if you get into one. Please do comment down on the solution you found useful from above. Keep reading and keep growing!