How to do google docs dark mode
I always love to run my PC on a dark background, but got stuck on how to do google docs dark mode and thought that you too! The default settings in any browser are generally white backgrounds with black text. So if we are opening our google docs without any other extensions, it will be in default mode. If we try to open any google Docs, we get the default settings. But in recent times, we can see all the mobile phones and tablets coming up with the dark theme in the phone settings themselves.
All we need to do is just go to the settings in the particular editing app and select the kind of theme we need. But we generally work on our desktops or laptops while working on something like google docs, but there is no such thing as a dark theme in our PCs and laptops. Different themes generally have various effects on our eyes, but the dark mode is a great feature while we are working on our documents at night and makes our working space more attractive.
The default theme is nice, but the dark theme not only makes your working view more authentic but also reduces the blue light exposure to your eyes.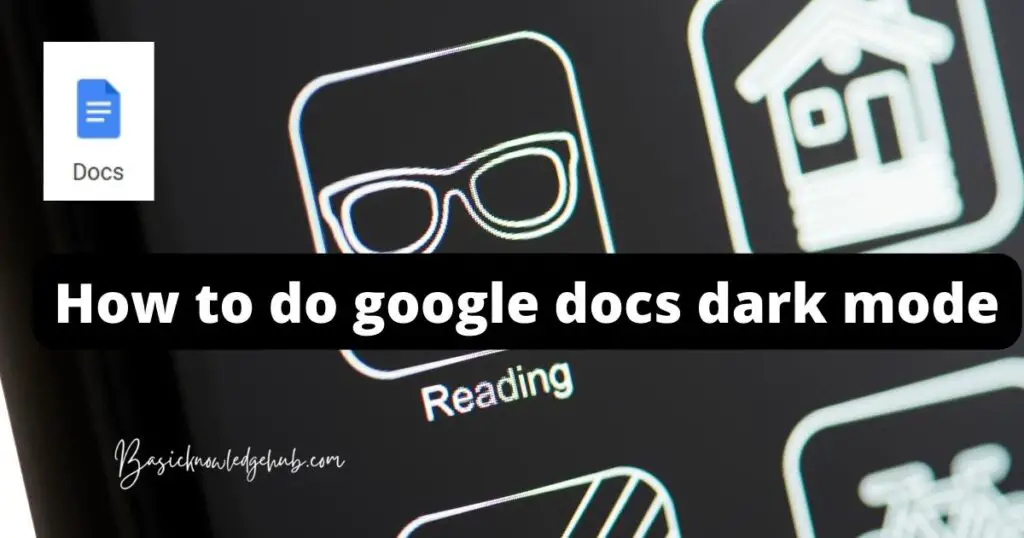 Effects of Blue Light on Retina
Retina forms the initial image in our eye and converts it into a proper image. Retina protects our eyes from various types of diseases. if our eyes are exposed to the blue light for a long duration it may cause retinal damage, resulting in blindness.
Steps to do google docs dark mode
The dark theme is quite useful at night. If we are using the dark mode, it reduces the strain on our eyes even if we are working for long hours. The easiest way of converting your google docs or any other google app like google sheets and google slides is to download an extension and add it to your chrome browser. Now we will see some extensions available on the chrome web store and how can we add them to the chrome browser as extensions. Extensions are third-party software that can be added to our chrome browser. Simple steps you need to follow to convert to the dark theme.
Step-1: Create a google account if you do not have a google account already or log in to your google account.
Step-2: Open a new Chrome tab on your desktop or laptop.
Step-3: In the top left corner, we can see a chrome apps icon and click on it to go to the apps provided by google chrome for the desktop version.
Step-4: On clicking the app's icon, it will direct us to the chrome apps page, where we can find the chrome web store app.
Step-5: The chrome web store is used for downloading the extensions for the chrome. There are many extensions available in the web store which convert google docs to dark mode. To download the best extension for the dark theme, let us see some available extensions.

Google docs dark theme – This extension is used to convert all the google editing apps to dark mode from docs, slides, sheets, etc.
Dark reader – This is another great extension that can be used to change the mode of the google docs if you are working online. This extension converts every website opened on that browser into a dark theme.

Step-6: After selecting the required extension, search for them in the chrome web store and add them to the chrome browser. It will make the extension to be visible in your browser.
Step-7: The extension can be launched by clicking on the extension's icon in the top right corner of the browser.
Final words
If you are still confused about selecting which extension we need to choose, I will try to make it simple for you.
If you only want all your google editing apps like google docs, sheets, and slides to be in the dark theme you can go with the Google docs dark theme but if you wish to work online on your documents and prefer every website yoxu will be used to be in dark theme, you can go with Dark Reader extension, once enabled it will convert every website you open on your browser to dark mode.
I would prefer to use the dark reader since it is most used, the text by default comes as white over a dark background but in the Google docs dark theme, we need to explicitly change the text color to white. These are the simple steps and considerations you need to do to convert the google docs or any other editing apps to the dark theme on your desktop. Thank you for your time.