How to fix a blurry picture on Android
Getting the best moments of our lives captured to keep with us forever has become relatively easy over the years. With more advanced technology, the world came to our hands in just a click away. In this article, we will discuss how to fix a blurry picture on Android with some easy-to-use applications that can be run on an Android device that will help you fix a blurry picture.
But the perfect moment of capture might not be possible every time. To get a perfect picture, the lighting, position of the camera, background, and many more factors are involved that need to be right. If you are left with a blurry photo by your camera, the situation can be a little disappointing.
Using a tool for fixing your photos can come in handy in these situations. You can do it with high-profile applications or photoshop techniques on a computer. But this luxury is not limited to those if you have an Android phone, you can bring clarity to your pictures.
Do not miss: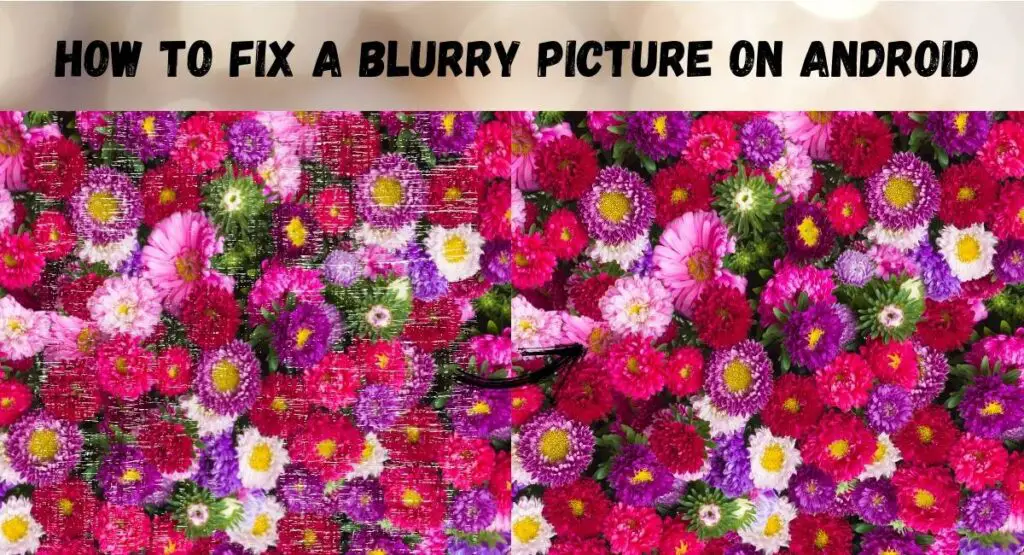 What causes a blurry picture?
There are some reasons why your shots might be blurred. Avoiding those circumstances will save you with amazing pictures.
Due to the movement of the object – Motion blur is one of the most common phenomena that result in blurry images. This problem might be caused by insufficient light or slow shutter speed. It can be rectified by setting up the high shutter speed and proper lighting.  
Improper holding of the camera – When the camera is not held steady, it can result in a blurry shot. Ensuring that your hand is steady while taking a picture or using a stand can eliminate this problem.
Unclean lens – Grease marks or smudges in the lens can result in an unclear picture. Using a lens kit to keep your camera lenses clean is a good way to avoid this.
Wrong focusing – If you are focusing the camera wrong in a manual focus setting can also be a reason for blurry pictures. To avoid this problem, make sure to focus your camera right and never move the camera once focused.
How to fix a blurry picture on Android
There are various Android apps to fix blurry pictures:
Fix Photo Blur
Exactly as the name suggests, this app helps to fix the blurry picture on your android phone. It additionally enables you to eliminate the chrome and Gaussian noise from your pictures.
For using this, you have to load an image to it and then move the Fix Blur slider to remove the blur from your picture. The higher you slide the slide, the stronger will be the blur removal effect.
You can use the features of this app to remove unwanted noise in the background. There is also an option to compare the photos from before and after so that you can see the impact of the app and the difference between the pictures.
Remini Photo Enhancer
Remini photo enhancer is yet another amazing option for fixing blurry pictures through your phone. You can register to the app with your Google account and use the features.
After registering, click on the Enhance option and add a picture from your gallery that you want to be unblurred. Then click on the tick mark. You will have to watch an ad while the image is being processed. Then you can find the enhanced picture and the original picture to compare the clarity.
If you are still not satisfied with the result, you can click on the Enhance 2 option. The image will be more clear and you can save your picture.
Watch our youtube video:
Adobe Lightroom CC
We know the quality of Adobe desktop apps. Luckily, they have created apps for phone users as well. Adobe Lightroom is a photo editing tool with a lot of features. The complete features can be unlocked with an Adobe subscription.
There is a masking tool included that will enable you to choose which area of the picture you want to remove the blur from. This reduced the problem of distortion due to over-sharpening.
Lumii
A free photo editor app with various filters and effects. The complete features can be unlocked by a paid version. You can add effects, apply filters and layers with this app. Also, with a pro feature, you can adjust the tonal curve of your picture.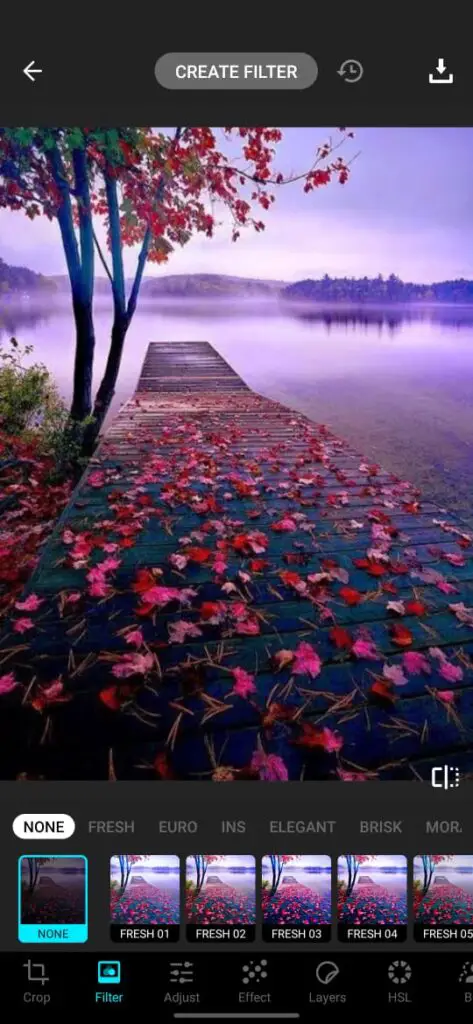 To fix the blurry images with this app, you have to sharpen and grain levels. But, the effect is noticeable after comparing it with the original picture.
Photosuite 4 Free
Photosuite 4 Free has all the essential photoshop features including Exposure, Highlights, shadow adjustments and so much more.
The app's interface is a little difficult to get used to. For example, the features Sharpen and Shadows adjustments are in the "Effect" section and contrast is in the "Adjustments" section.
The changes that you can obtain for the images are noticeable. Features like Heal and corn brush can be accessed with a paid version of the app.
Enhance photo quality
This app has very efficient sharpening tools. This app is really easy to use but there is a chance of over-sharpening that can distort the image altogether.
It has various layer effects and photo focus features that can also be used.
Fotogenic
Fotogenic is a basic tool that can offer various editing options. This app is available on Android and iOS devices. It has a friendly user interface. For using it, you have to choose a picture and then click on the "P" at the bottom of the screen. You can then find all the available features and choose the ones necessary.
To remove the blurred part of an image, choose the "Detail" option and drag your finger to the place that you want to fix the blurry picture on your android. You can zoom in and out by dragging your fingers. After editing, you can check the tick mark and it will be done.
PhotoSoft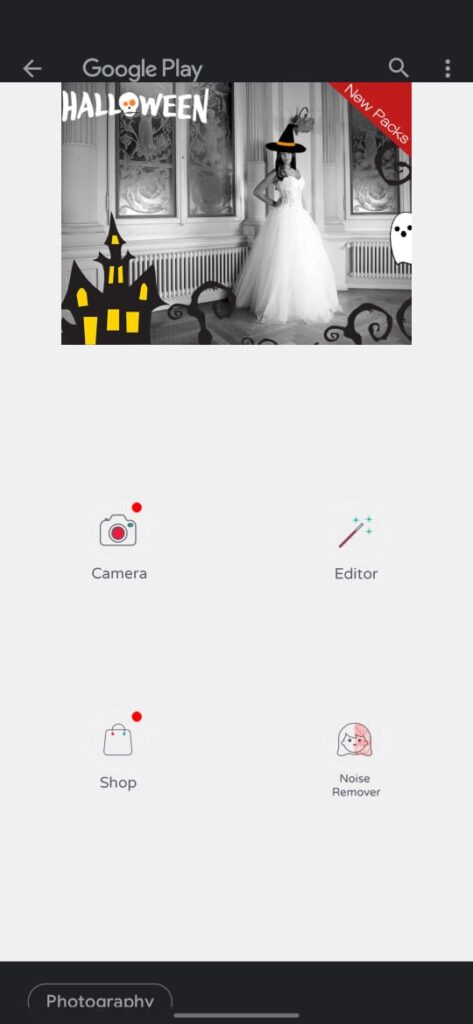 You can either choose photos from the gallery or take a photo directly with the app for editing it. But it is not entirely compatible with the newer versions of Android as no recent updates of the app have been released.
Being a free app, it offers some pro features like HD effect which gives an HDR effect to the picture with added color and detail. It also includes tools like nose remover and skin smoother.
This app is fairly easy to use but is reported to have simple glitches and lag at times while using complex tools. 
Snapseed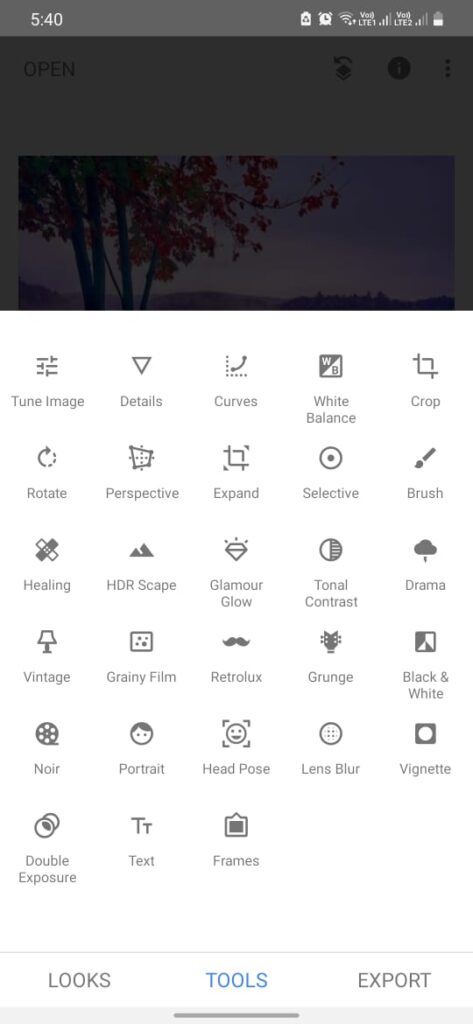 Snapseed is a very common photo editing app open on Android. It is developed by Google and has 29 tools that are easy to use. The tools range from basic Crop or Tune image to the advanced Tone curve or White Balance.
For sharpening an image, open the Details option from the Tool menu. Then you can adjust the sharpness or structure there. The clarity tool here is the structure slider which you can use after sharpening. 
There are many ready-to-apply filters available in the app.
Pixlr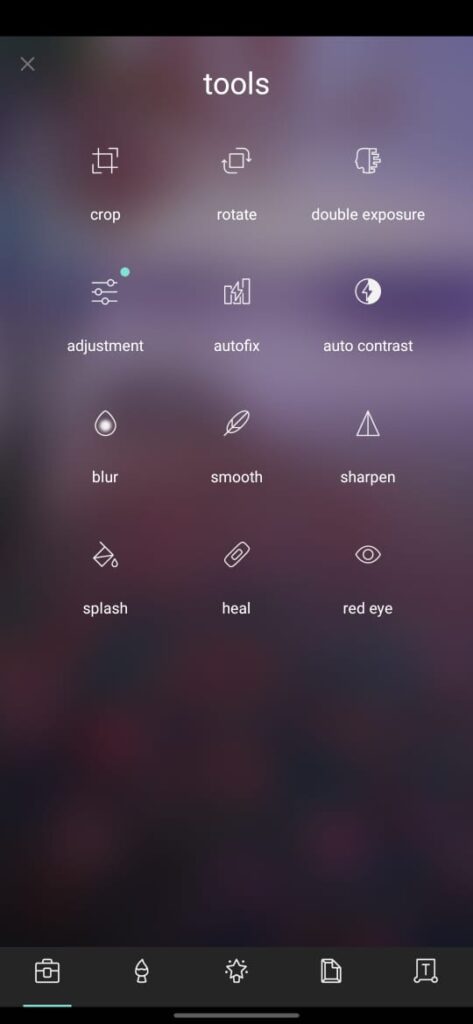 Pixlr is a great tool with many tools including double exposure. It is perfect to fix the blurry picture on your android. This app is available on both Android and iOS.
There are many fun filters and options to write text or draw on pictures. There is a sharpening tool for fixing blurry images. For unblurring an image, you must find the tools from the suitcase icon at the bottom of the app. Then choose the sharpen tool and apply it to your image.
You can control the amount of sharpening to reduce the chance of distortion. There is also a slider called radius that will enable you to control the size of the sharpening area around the corner. Also, there is a brush tool that you can use to mark the areas that you want to sharpen and an eraser to remove the selected areas.
Fotor
Fotor is very much different than all the tools that we have seen until now. It has photo editing options along with a community where you can share photos. This can be used for inspiration, tutorials, and much more.
You can edit the photos for fixing the blur without actually signing up. Blurriness can be reduced by using the "Sharpen" tool from the "Adjust" option.
When the sharpen values are less, they blur your image and sharpen them when it is positive.
PhotoEditorPro
PhotoEditorPro is a free app but has a paid version. It has many features including the addition of light flares and body modifications.
This app can be used for fixing blurry images with its sharpening tool. It is most suitable for slightly blurred images. By adjusting the contrast, the effect of the sharpening tool can be adjusted. 
This app has a lot of tools and is arranged in a well-orderly manner. A major problem with this app is the numerous ads in the free version.
Conclusion
This is all about how to fix a blurry picture on Android. Motion blur, out of focus, smudge, whatever be the problem, blurry pictures are always a no-go. Pictures without clarity are not worth posting even if it is amazing. Bringing clarity to a picture is like brightening a memory that will be with us forever.
There are a lot of applications and software that will help you in fixing a blurred image. Android provides a wide range of choices of apps with a user-friendly interface and numerous tools. But if an image is completely blurred, there is nothing much we can do even with the help of these apps.
So, it is important to make sure that the picture you take is clear. The tips mentioned in the article for avoiding blurry pictures can be useful.
Even when you are utmost careful, sometimes blurriness may occur and some moments in life don't wait for steady hands or clear lenses. In these cases, photo editing applications can be of huge help. Use them with precision and to the right amount to make your pictures more beautiful.