How to stop auto download notification sounds?
If you've ever checked your android file manager phone storage, you'll find an android folder. This folder is a home for system files and folders that automatically get downloaded for functions and storing cache data of different applications. They help to run the applications smoothly and any corruption or deletion of this file may result in misbehavior of the app. But there are some folders where you don't need to keep them for the functioning of the application. One such folder and application is com.android.google.gm storing Google's Gmail service or notifications in Tones.ogg of 2-sec audio .ogg extensions saved automatically respectively. This folder automatically downloads the notification sounds and some users are bothered having these sounds in their music player and file manager. Many users have complained, 'how to stop auto download notification sounds?'
So today we are going to look for some possible fixes and solutions to resolve the audio track with .ogg extensions are being saved automatically problem. This is a relatively new problem compared to what you might have seen till now. So we tried to cover as many methods to deal with it as possible. Google has also issued a stamen apologizing to users and saying he is fixing the problem on his side. This means that in the new update, this most probably will get solved.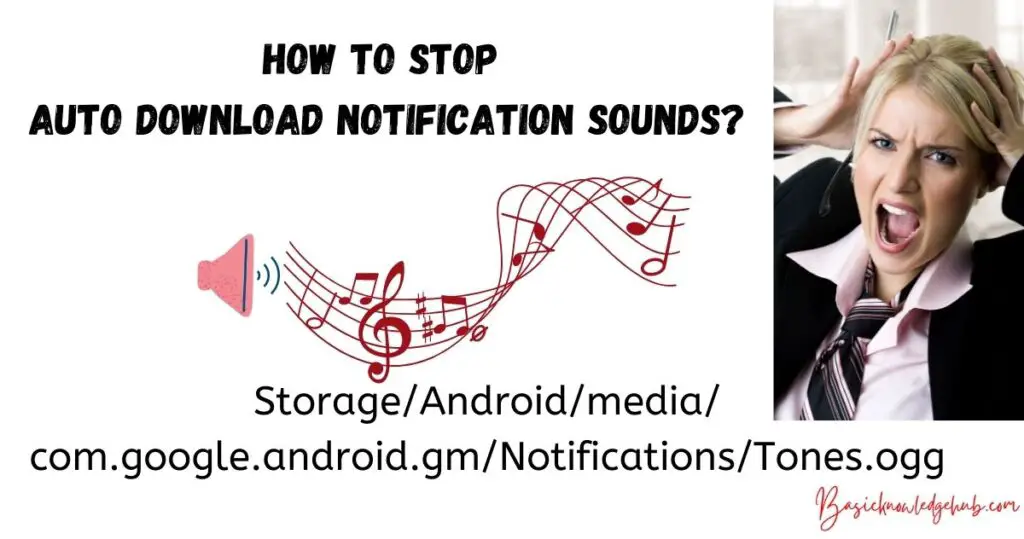 How to stop auto download notification sounds?
Now you must be wondering you will delete these sounds or the entire folder (/storage/emulated/0/Android/media/com.google.android.gm/Notifications/Tones/Tones.ogg or Storage/Android/media/com.google.android.gm/Notifications…there are 12 folders are created and each folder has 2-second music) in the one go and get rid of the situation. But let me tell you that this doesn't work that way. You have to take some important steps to get rid of the situation and for that, we are happy to guide you. And so this article is written. Read the full article and get out of the auto-download situation of notification sound.
Solution 1: Uninstall the application
            The first answer in the many answer list is to uninstall Gmail. To do this, you will have to gain root access to your mobile. Rooting your mobile is itself a tough decision to make and a process to follow. But if you really don't want the auto-download of notifications sounds then this is all you need to do. Just root your mobile and uninstall the Gmail app for your good. But rooting your android mobile doesn't always go as planned and might go wrong, so keep that in mind.
Solution 2: Force stop and clear cache
            If you don't want to implement the above solution because of rooting fear or anything else then read this one. This solution is force stopping the application of Gmail. As you know, android is developed by Google and you cannot uninstall any goggle service from your android device. But still, you can force stop the application which you don't find useful or don't want running on your device. For that, you need to go to settings, and in the settings find applications.
Navigate to Gmail and click on clear cache. Try and see if this worked by checking your android storage for the folder we mentioned earlier. If this doesn't work, then click on force stop. You won't be able to use the Gmail service anymore.
Solution 3: re-install the updates
            If you still face the problem then you need to reinstall all the updates related to Google play services, especially Google mail service or Gmail for short. Go to your play store and find Google play services and uninstall the updates and also Gmail updates. Then clear all the background apps including the Google play store and once again open the play store. Navigate to updating apps and select Google play services and Gmail. This will solve your problem.
Solution 4: Uninstall the recent update
This is can be helpful as this problem is mostly getting to those users who have recently updated their Gmail or any other Google play services. So this might be a promising solution to your problem. For this, you need to go to settings, open the applications option, and find the Gmail app.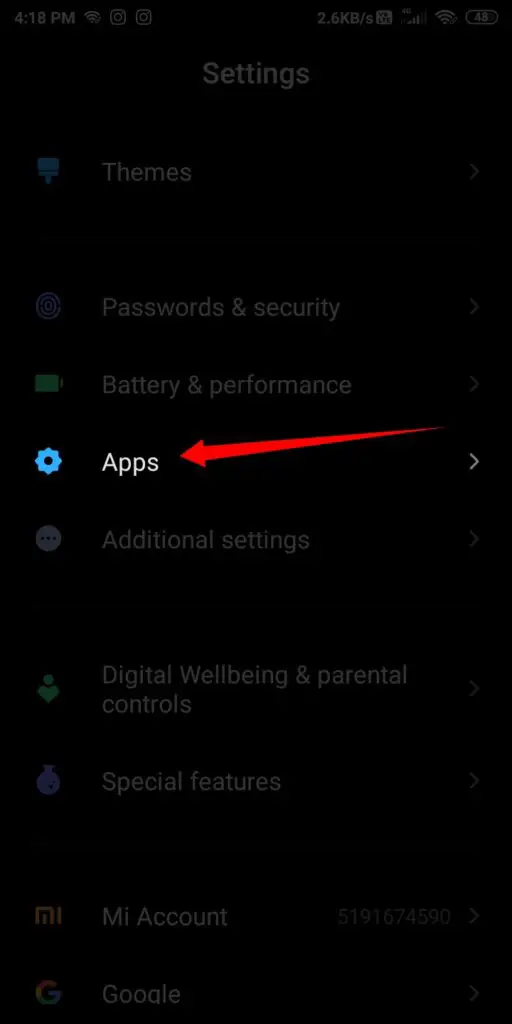 Click on it and you will see the uninstall update option next to force stop and clear data.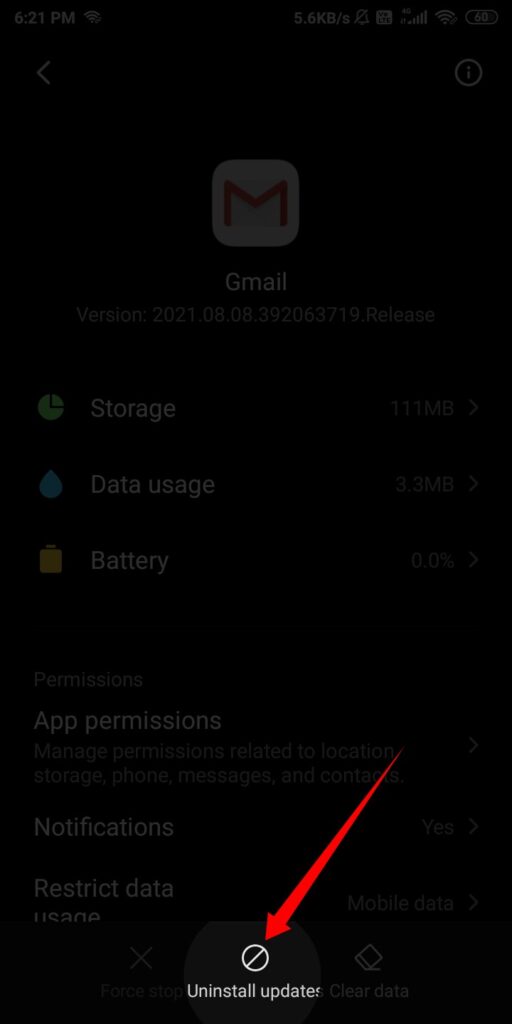 Click on it, delete the com.google.android.gm folder and restart the mobile. Here, what you are doing is downgrading the application version. So if you were using new features with an updated app then you won't be able to use them anymore after following this solution.
Solution 5: remove from mx player
            This solution is one of its kind. All the files that are annoying you of Gmail are also shown in the MX player and this is where most users are annoyed about this problem. It messes up with the normal flow of your MX player experience. But you don't have to worry about it as you can make them disappear from the MX player. Just go to MX player, and find local player settings in the setting menu. After that click on the list and search for the file extension option. After you find the option click on it, and you will be presented with the supported file formats by the MX player. Just find and select the .ogg extension and remove it from the list. This will definitely solve your problem.
Learn about com.google.android.gm:
Fix .ogg extensions audio saved automatically:
Conclusion:
          These days, new problems are coming up from time to time because of the latest updates and advancements in technology. No domain has been spared with problems affecting PCs and androids. One such problem making headlines in the android world and eating android users' brains is the auto download of notification sounds in androids com.google.android.gm folder. It is frustrating and annoying to see what you don't like or don't want on your mobile. And we completely understand and agree with you and that's why we tried to provide you with some fixes to stop the auto download notification sounds problem. Hope you solve your problem with what's written here. Thank you!