LG IMS Keeps Stopping? Secrets to Fix This Annoying Issue
Recently we have seen the biggest issue on LG mobiles and people searching on LG IMS keeps stopping issue in a huge volume. In this article, we will be seeing more about IMS, its uses, safety considerations, LG IMS, com.lge.ims, its use, and so on. But most importantly we will address an error message that accompanies this app at times and various methods to fix unfortunately LG IMS has stopped.
Any industry requires a particular standardization after a while of expanding business. This helps in speeding up management, enhancing customer satisfaction, and so on. For years, instead of an IP packet-switched network, call services have been using a circuit-switched network. IMS is the framework that bought standardization to these proceedings.
IMS is a system framework found in cell phones for providing smooth call and messaging services. Its functionality at times differs when the network operators change. But the basic concept of communication stays intact.
LG devices have LG IMS that functions some specific duties in the devices. But LG IMS causes some issues to the users that may or may not be the problem of the framework.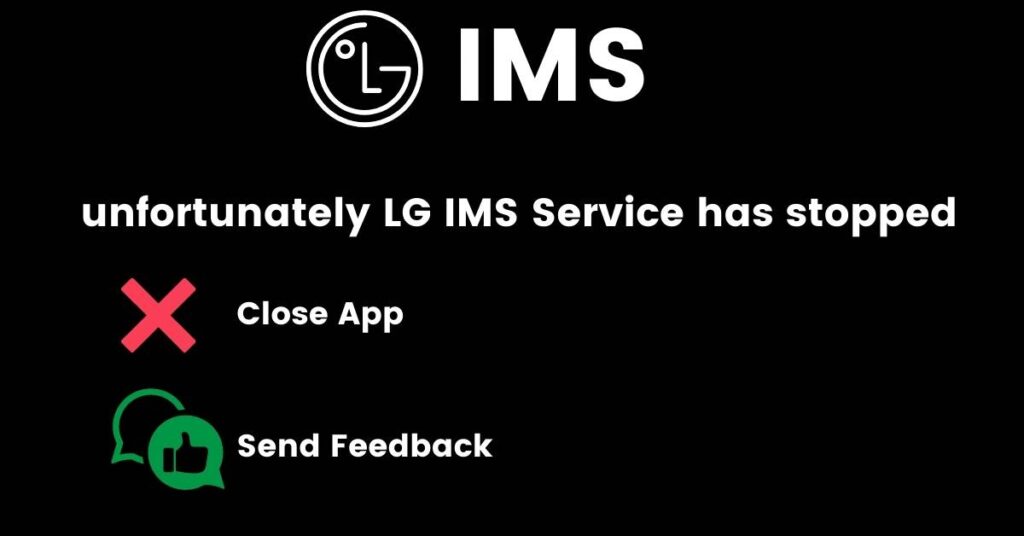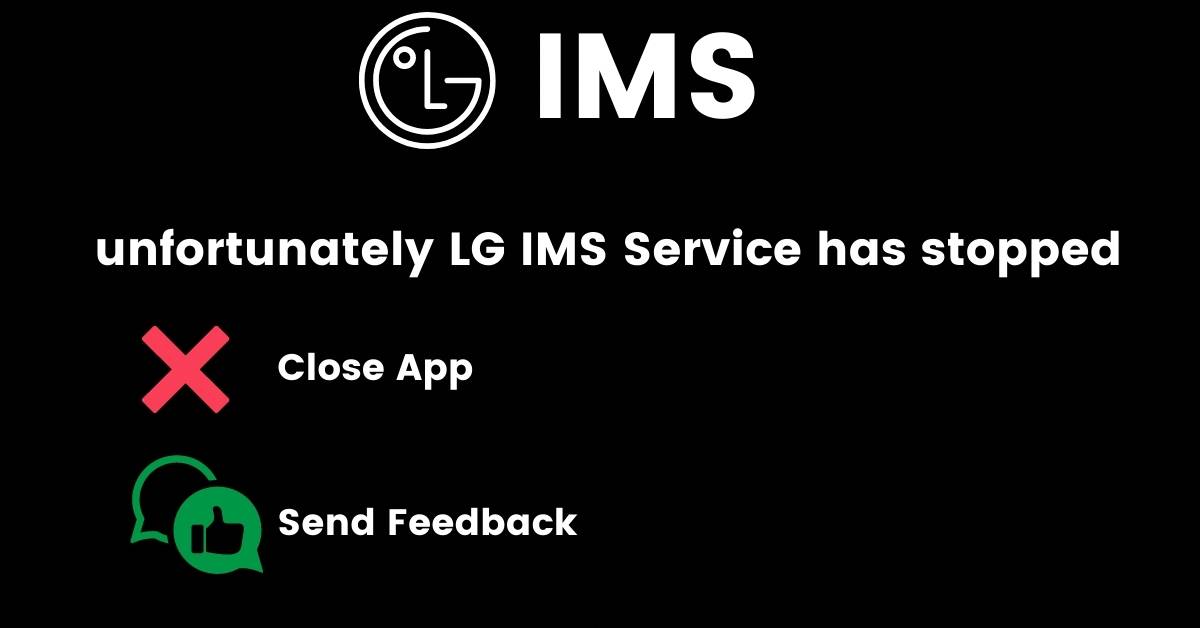 What is IMS?
IMS is the abbreviation for IP Multimedia Subsystem. It is an architectural framework that provides the standardization for IP multimedia services. It is a pre-installed app in Android phones that enables uninterrupted communication of the phone and service provider. IMS allows communication services like text messages and calls to be addressed correctly through an IP network system.
Is IMS safe?
IMS is a useful app and is not a virus or malware. The only problem it really causes is an error pop-up that shows "Unfortunately IMS service has stopped". There are many reasons for this problem and we can look at the methods to resolve it.
What does LG IMS keeps stopping mean?
LG IMS keeps stopping mean the continuous popup of the error message from the LG's IP Multimedia Subsystem, due to failure of any patch or the update from the LG service app.
Permissions required by IMS service
There are many permissions required for the complete functioning of this app. Those are given below:
Camera
Call logs
Contacts
Microphone
SMS
Location
Storage
Phone
What causes "Unfortunately IMS Service has stopped" in Android?
There are numerous reasons for this error message in any Android device. We will discuss those in detail.
Corrupted cache: When the cache stored is corrupted, it can cause various issues in apps especially messaging apps. It can affect the IMS service too.
Default messaging app: There will be a difference in the configuration files that the network provider applies prior to providing communication facilities as per your location and network provider. The facilities include internet, calling, messaging, etc. If these conflict with the default messaging app, it can create problems.
Outdated applications: If you have any applications that are not updated to be compatible with your latest version of Android, a conflict can be created.
Outdated Android software: If your Android device has not been updated, this same error can occur.
Third-party messaging applications: If a third-party messaging application takes over the default application, it can cause the default app to be disabled or blocked. This in turn will cause this error message to appear.
How to Fix LG IMS Keeps Stopping?
There are various methods to stop this annoying error message from popping up. One method or the other must work on your device.
Check for software updates
As we have discussed earlier, if your device software is not updated, it may cause some glitches and result in faulty message services. Hence, ensure that your phone is updated to its latest version of the software.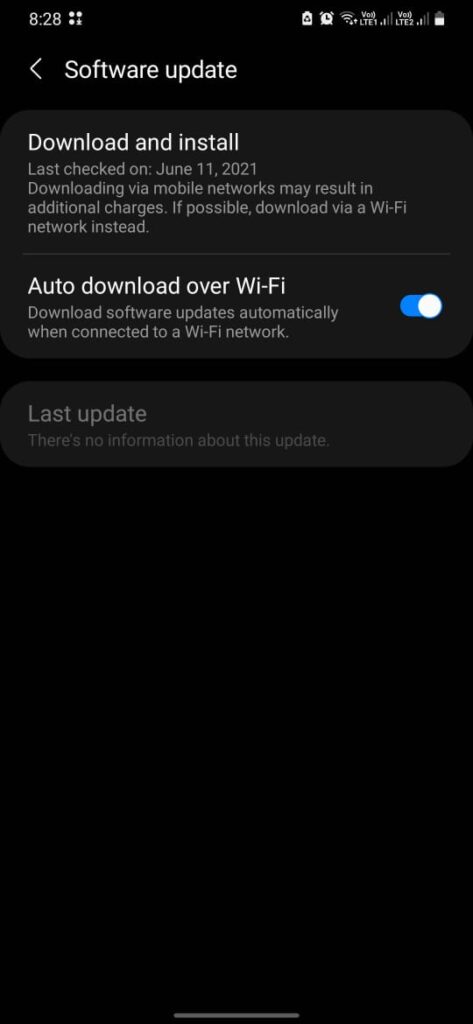 Check for app updates
Outdated applications can also cause error messages, so ensure that all your applications are updated to their latest version.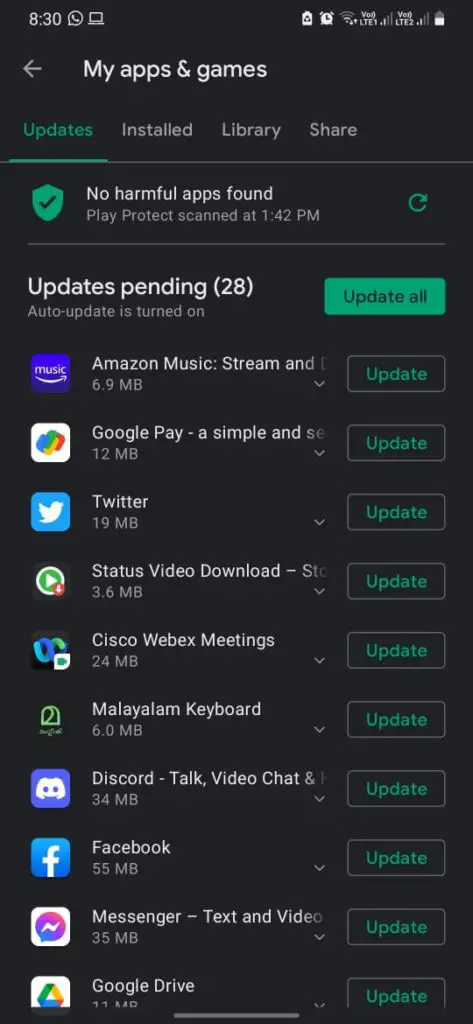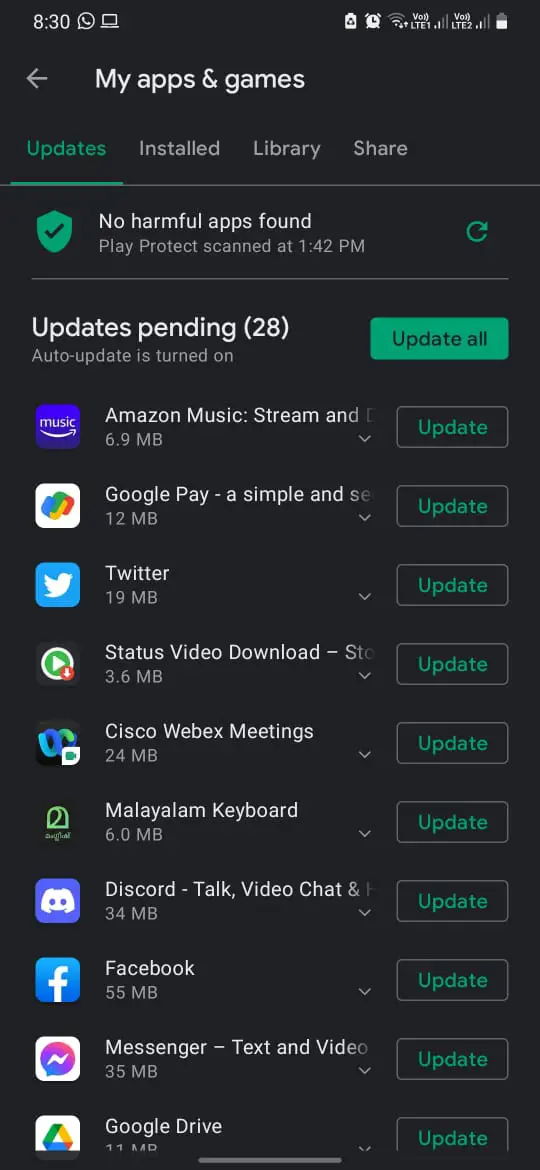 Change message configurations
Disabling the network settings of the carrier inside a message application can also help in resolving this issue. Follow the given steps to change the message configurations.
For AT&T
Step 1: Open your default messaging app.
Step 2: Click on the three dots to find Settings.
Step 3: Choose "AT&T Messages Backup & Sync".
Step 4: Click on Disable the sync.
Step 5: Restart your device.
For Rich Communications
Step 1: Open your default messaging app.
Step 2: Click on the three dots to find Settings.
Step 3: Click on Choose chat settings.
Step 4: Click on Rich Communications Settings.
Step 5: Uncheck Rich Communications.
Step 6: Restart your device.
Delete cache
Clearing the cache will avoid the problem of a corrupted cache. To do that, follow the given steps:
Step 1: Switch off your device.
Step 2: Press the power key and volume button until the device logo comes up.
Step 3: When the logo is visible, release only the power key.
Step 4: The Android Recovery options will begin to show after a few moments.
Step 5: Go to the Wipe cache partition option and click on the power button.
Step 6: Reboot the system.
If none of these methods work, you can try factory resetting your device. The steps for that are given further along with the article.
What is LG IMS?
LG IMS is the IMS service package in LG devices that provide Voice over Long-Term Evolution (VoLTE) and Wi-Fi calling services in LG devices. com.lge.ims is the name of the package. It is not a harmful package and there is nothing wrong with having it on your Android device.
But, there are many issues reported by users regarding the LG IMS. Many of these are not glitches but the way the framework works. We will discuss all those concerns here and provide solutions.
LG IMS issues
Here we will discuss some issues reported by users regarding LG IMS.
Battery draining
A major concern posted by users regarding the com.lge.ims package is that it uses up your device battery. When you see this package in the top list of battery usage, it is certain to think so. But the battery usage is shown not because of this package. As you know the framework supports Wi-fi calling and VoLTE. The battery is used by the phone for Wi-Fi calling or VoLTE.
Turns location ON automatically
The IMS framework turns on the location of your device automatically during a Wi-Fi call to use that information to ensure the call services proceed without interruption. If the Android Emergency Location Service is disabled in your phone or unavailable in your region, then while contacting the emergency services, your carrier can share your location and not your device.
Unfortunately, LG IMS has stopped working
This notification is a living nightmare for many LG users. It pops up in almost all LG devices. This usually pops up when you have lost your Wi-Fi connection and you switch to mobile data. The exact reason why the framework behaves like this is unknown. But, the solution for this problem is clear and we will discuss it further along with this article.
How to fix the "Unfortunately LG IMS has stopped working" problem?
Numerous methods can be tried to fix this problem. We will be exploring each method in detail.
Uninstalling applications
Uninstalling recently updated or installed applications is a great way to start. It is because at times the LG IMS tends to stop functioning after the installation or update of certain apps. Uninstalling them might stop the notification.
Change the IP version
To take on this method, follow the given steps:
Step 1: Dial 277634#*# in your phone dialer. It will take you to the hidden menu.
Step 2: Tap on IP Version.
Step 3: Alter the option from IPV6V4 to IPV4V6.
Don't Miss: DNS_Probe_Finished_Nxdomain
Factory Reset your phone
If both the above methods don't work, factory resetting your phone is another method you can try out. You have to create a backup of all your data before attempting a factory reset as it erases all your data.
To factory reset your phone using system settings, follow the given steps:
Step 1: Go to your device settings.
Step 2: Go to the general tab.
Step 3: Choose backup & reset.
Step 4: Click on Factory Reset.
Step 5: When the device asks you about wiping the data, click accept and proceed.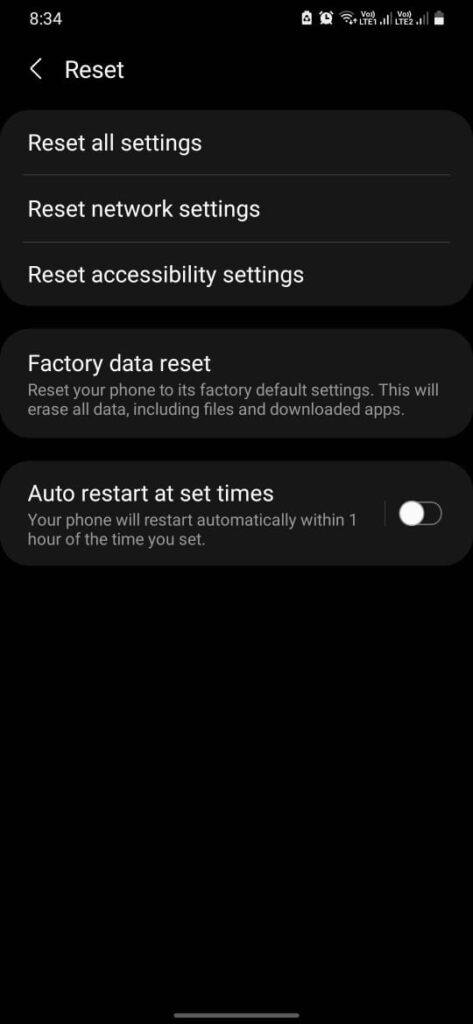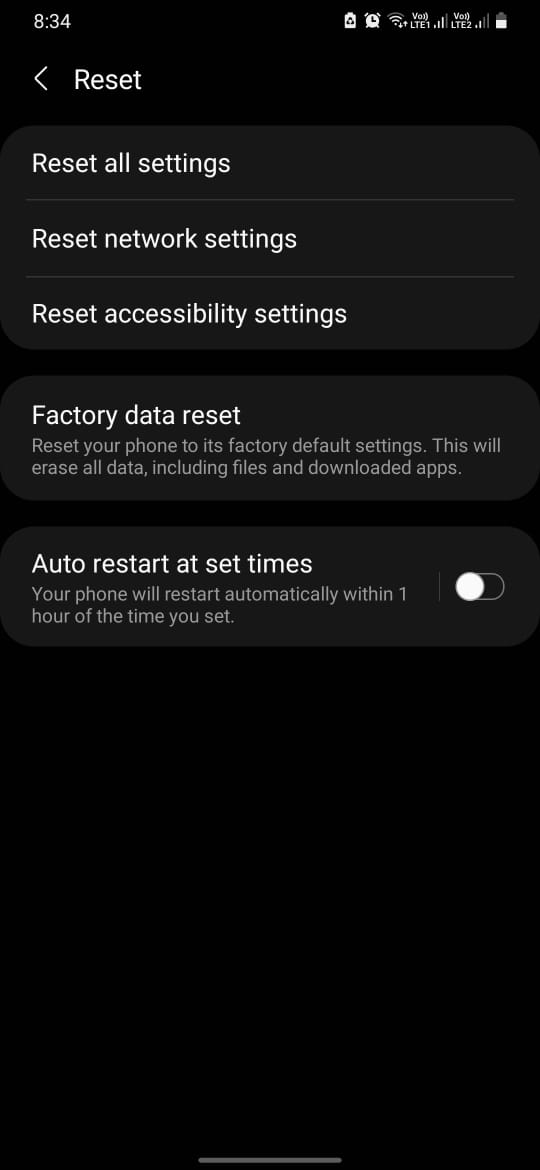 Using Recovery mode
To factory reset your android device using recovery mode, follow the given steps:
Step 1: Turn off your phone.
Step 2: Press the power button and volume button together until the screen starts.
Step 3: To select options, use the power button and use the volume keys to navigate.
Step 4: Find the recovery mode.
Step 5: Use the power button to select that option.
Step 6: The phone will now restart.
Step 7: Confirm to erase data.
Read also: Call Log Recovery
Disable LG IMS
If you disable LG IMS, you won't be able to use VoLTE or Wi-Fi calling. So, disable it only if all the other options are not working. To disable the framework, use the following steps:
Step 1: Dial 277634#*# and go to the hidden menu.
Step 2: Click on Field Test.
Step 3: Choose Modern settings.
Step 4: Go to VoLTE on/off.
Step 5: Disable IMS.
Conclusion
The questions addressed by the users in cases of safety and security of the IMS service are quite common. The IMS app is no bloatware or spyware. It is a useful service that has the duty to enhance smooth communication between the device and the network provider. Presently LG has fixed the issue.
The notifications "Unfortunately IMS has stopped" or "Unfortunately LG IMS has stopped" is the only problem caused by this application. We have discussed many ways to deal with it. Make sure to try every obvious way before disabling the app. Many services provided by the framework will be lost if you disable it.
Through this post, you have learned what is IMS, what it is for, the reasons for error messages, ways to fix error messages, and some fake accusations against the service. Make sure to take a complete look at the information and choose the right thing to do while experiencing an issue with this service.