If your Galaxy device is stuck, freeze, not responding, or experiencing software issues, you can use Samsung Recovery Mode to hard reset the smartphone. This also allows you to fix the problems with lag in performance. In addition, this model offers a fast boot-up that results in a much faster experience on your Android device. The guide below shows you how to enter the hard reset mode on Samsung devices.
To hard reset your Samsung phone or tablet, you have to use the hardware key combination. When you are in this mode, you can access the main menu of your Android device and its submenus. You can even perform a data factory reset here, delete stored media files with ease, and more. However, be sure that the screen will become black as soon as you enter Samsung Recovery Mode, and the Android logo will appear on it again.
Learn more: Samsung secret codes
What is Samsung's recovery mode?
The Recovery Mode on a Samsung Android device is designed for troubleshooting purposes or to fix all kinds of system problems. You can enter the Recovery Mode through the hardware buttons of your device. It's also helpful to install OTA update.zip packages manually using Recovery Mode.ADB
Recovery Mode is one of the essential features on your device because of its ability to perform a factory reset, wipe data, and cache partition. An improperly executed factory reset may result in a device that stops working completely. Be cautious when using this feature, as it may erase all data stored on your device.
When the system is in this mode, it has only virtual devices and components activated. Mostly, it shows you the device status screen (this screen may vary depending on the device). The device will reboot automatically after the data wipe and won't be able to go into Download mode. This feature is only available on some Samsung devices.
Do not miss: Samsung tv not connecting to WiFi
Samsung recovery mode with key combination
Samsung Recovery Mode allows you to perform a factory reset on your device. Factory Reset wipes your data such as internet options, Wi-Fi passwords, app settings, contacts, and other user data.
Method1: With home, power, and volume keys
Turn your phone and hold the Home button when turning it on until the screen turns dark. You can press and hold the Volume Up key on some devices and then tap on Volume Down to get into Download mode.
Press and hold the Volume Up + Home + Power buttons simultaneously, and when you see the Samsung logo or a red Android logo, release the Power button but continue to hold the Volume Up + Home buttons.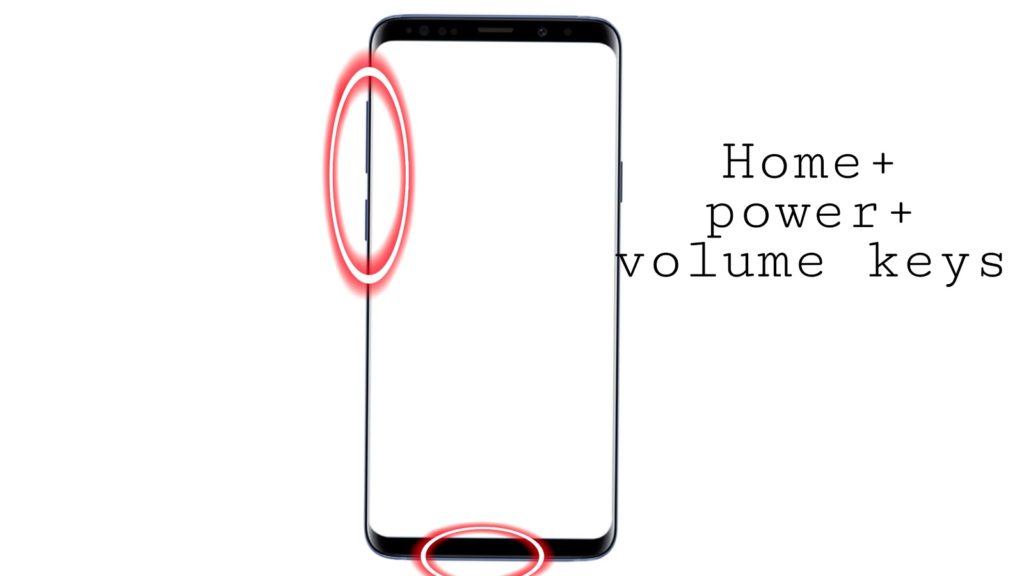 Method2: With power and volume keys
Just because your phone has no dedicated hardware buttons, it doesn't mean you're out of luck. You can still enter Recovery Mode by tapping a few numbered buttons in sequence.
To manually jump into Recovery mode, restart your phone by simultaneously holding the Power and Volume down buttons.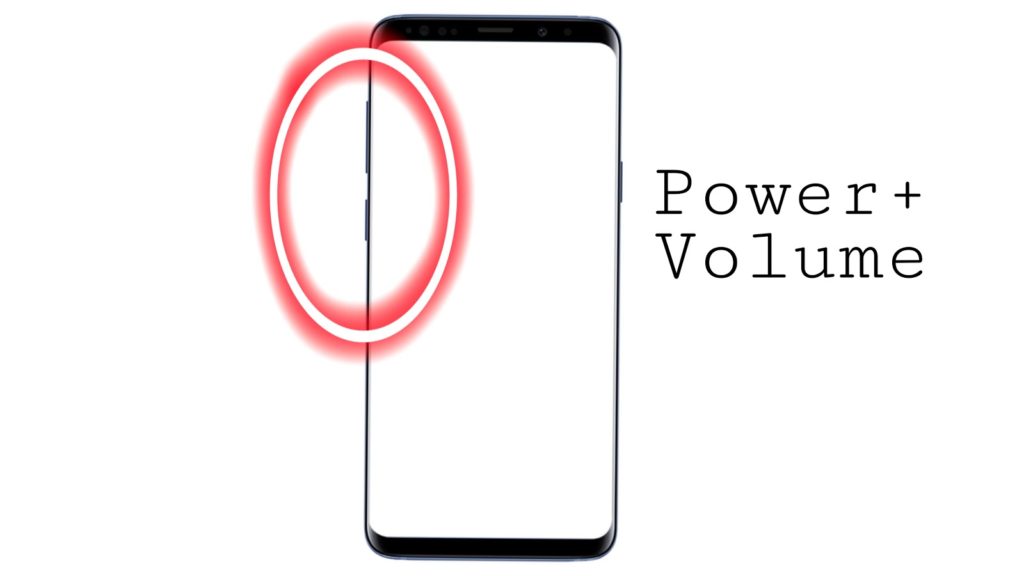 With power, volume, and Bixby keys.
This process will cause the device to lose some data. You are required to do a factory reset and restore the device from an existing Samsung account backup by signing into your Samsung account before proceeding with the steps below.
Press the Volume Up + Bixby + Power buttons simultaneously for about 10 seconds.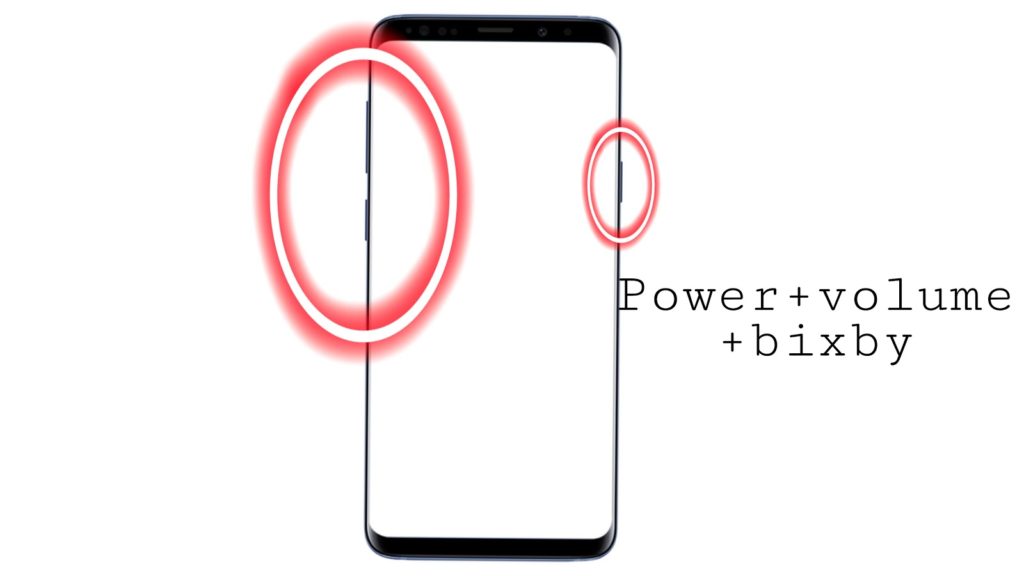 Method3: Without pressing keys
If you want to reboot your Android device into the Recovery Mode, there are two commands you can use. The first command is 'adb reboot recovery, and with it, you'll be able to restart your device into the Recovery Mode immediately. Then, when the terminal comes back up, you can just restart your tablet or phone as if it were a normal reboot.
You can also use the 'ADB reboot recovery' command to reboot into the Recovery Mode from within an Android app. If the app allows it, you can hold down on an empty spot on your Android home screen and select the "Reboot in Recovery Mode" option.
The best way to enter the recovery mode is by using the 'ADB reboot recovery' command in a terminal emulator. But you can use the following key combo as well: Power + Volume Down. This will boot any Android device into the Recovery Mode (rather than booting into the OS).
Steps to follow
Download the Android SDK platform tool.
Open a terminal window and navigate to the directory where you extracted the Platform-tools.zip archive.
When you're in the folder, you want to launch cmd from, type "cmd" into the address bar.
To be able to connect your phone to the computer, you need to install the Samsung USB driver on your computer.
Type the following commands: ADB device & ADB boot recovery
7. Now it is all done.
See also: Samsung+ has stopped– How to fix
Warning
Once you reset your device, you're asked for your username and password. If you don't know what these are, they'll be the same ones you use to log into your Google account in a browser. Once you enter them correctly and go through the security checks, you'll be able to access your account—and all of your data on the phone will be safely restored.
If you forget your password, simply turn the phone off, then on again. This will ask for your Google account username and password. If you forgot these as well, you could ADB reset your device to factory reset. Resetting the device will remove all user data and settings, including any installed applications and games. After resetting your device, you'll need to log back into your Google account. Please also be sure to give us the new contact information for your current account.
Conclusion
Android phones come in a wide range of prices and capabilities. But no matter the make or model, they all include a special mode called recovery that allows you to perform maintenance that can't be done from the Android operating system itself. Samsung Recovery mode is a unique Android menu that can fix specific problems with your device. For example, if your device isn't working correctly, you can use this menu to make repairs.