In the world of browsing, Google Chrome is the king. It is an undisputable dynamic web browser that is no new face to you. Anything you want to search or find on the internet everybody will automatically think of Google. To access Google, 1st choice of the user is always the Google Chrome web browser. It is fast and reliable. It provides a very neat and clean environment with a user-friendly UI. Also, it has a huge library of extensions that help you optimize your work. Chrome is also the safest when it's come to browsing and downloading. It is developed by Google, hence no worry of malicious and phishing site visiting because Google won't let you. Its super-secure architecture will stop you from accessing harmful websites. This cool browser has one more cool feature and that is its chrome://flags settings. Let us know more about this special feature of chrome flags settings in detail and what it has to offer to the users.
What is a Chrome Flag?
Chrome Flags are exploratory components that aren't yet essential for the program as a matter of course, yet can be used with a few ticks. They're easy to utilize and can change your manner of web browsing. The chrome flag menu can be accessed by typing chrome://flags in the search bar of chrome browser, then hit enter. You will be redirected and presented with a long list of experimental options.
Each will have 3 options in the form of a dropdown menu: Default, Enabled, or Disabled. Before applying or enabling any flag, you must save your work open on your tabs of Google chrome. After enabling it will ask for a restart of the browser. There is a bifurcation of available and unavailable flags supported by your system.  Now the question will arise in your mind that how should I find the desired flag to turn on? So there is a search bar where you can put the flag which we will suggest in this article.
The instruments here are as yet in testing and aren't completely stable. There's additionally a chance, but little, of safety issues. In case that is something you still want, there are some genuine cool features on offer. Bug occurrences are possible as they are still in the experimenting phase. Some features are also available only for certain versions and platforms. Even the official page is warning you about the risk and instability. So if you are sure enough you want to do this then go for it and read the complete article for the best features to apply.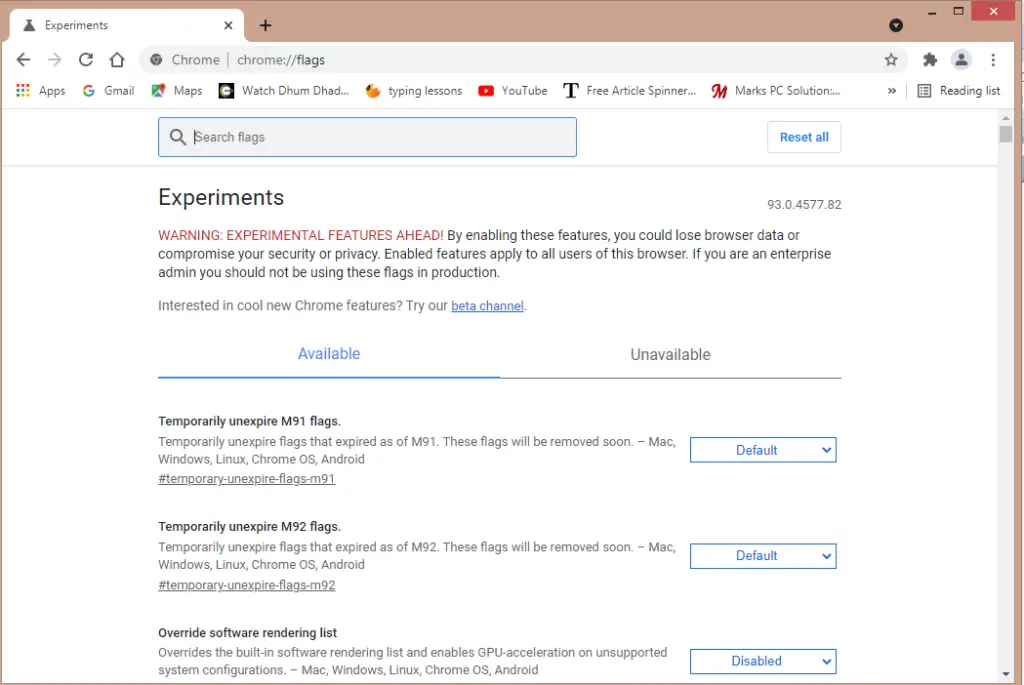 Google Chrome //flags Settings:
Here is a list of the most useful flags that will enable your browsing experience much smoother.
Reader Mode: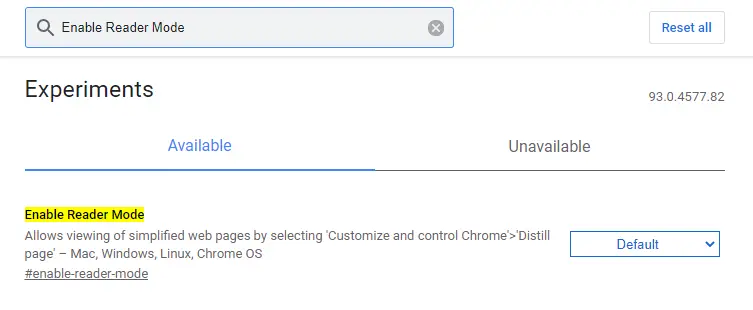 The web is full of information, data, and material from various sources to gain knowledge. Sites are dedicated to such an experience of learning. But it is annoying when you are reading and some ads pop up or distracting images and links. It causes distraction. So there is a flag called the reader mode flag. Just enable it and you will experience the reading mode on websites you like.
Force Dark Mode for Web Contents: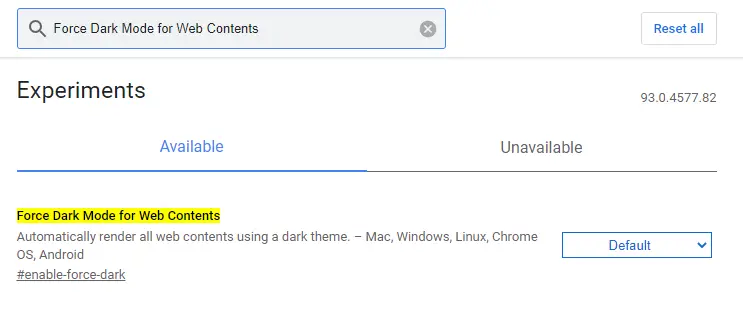 Many of us are fond of black color themes. The simplest and agreeable reason by many of you will be because it adjusts/makes screen brightness comfortable to eyes. You would want to experience every website and its content in a black theme. So Google has a solution for you. Just search for the Force Dark Mode for Web Contents and enable it. It will be comforting for your eyes and overall health. one of the useful flags of Chrome //flags Settings. Also, you need to learn ChromeContinue.
Parallel Downloading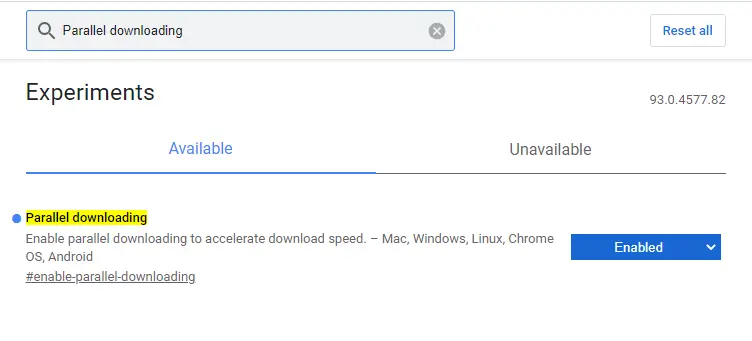 Waiting for downloading of large files is over if you enable this flag. What it does is break down the larger files into smaller parts and will download each part simultaneously. This technique is used in many download managers' third-party applications particularly to speed up the download. Just enable the parallel searching and enjoy the faster-downloading speed.
Heavy ad Privacy Mitigations:
            Many of you don't like ads that are floating around on a website, including me. There is a solution for those who are fed up with the situation. You ought to think about enabling Heavy ad Privacy Mitigations.

Tab Hover Card Images: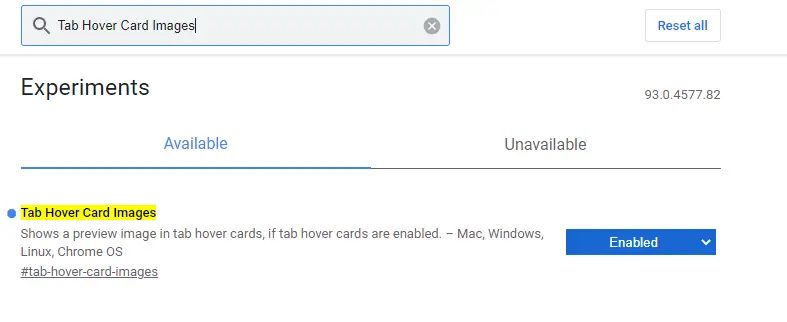 When you deal with many tabs while working or searching specific information, it gets hectic to keep track of tabs. You might get confused about which tab is for what purpose. So what you can do is just enable the tab hover card images flag. Now, just hover your mouse on the tabs and it will preview the contents of the webpage.
Allow Insecure Localhost:
      In case you're leaned to utilize Google Chrome and want to test your webpage then you can go through Chrome //flags Settings. Just enable to allow insecure localhost flag and test your servers or web apps without an SSL certificate. This is more useful for developers, specifically designed for developers or related users.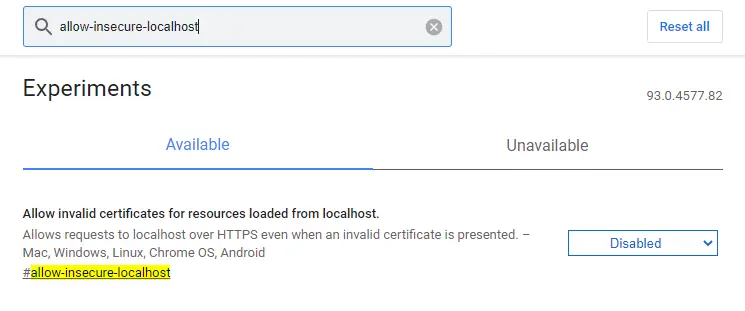 Enable QUIC:

      The parallel downloading flag is used to speed up the downloading process. To download the browsing process, Google has a solution for that too. The experimental QUIC protocol is Google's own protocol to speed up the browsing experience. Just search for enabling QUIC in the search box, and enable the flag.
GPU Rasterization:
      If your system has a dedicated GPU then only enable this flag. When you want to cut down some of the CPU's burden, you can do that by shifting the workload to GPU using chrome. This way Chrome will also work faster than traditional. To do this just type in 'GPU rasterization' and enable the flag.
      All the flags given here will mostly work with all the major Operating systems including android. But it might be possible that all of them may not work on certain OS because they are still in the experimental phase, so keep that in mind.
Conclusion:
     Google has always been a company that is taking care of its employees and users as well. This time we have brought you some cool Google Chrome flags that will help make your browsing experience better. We have also told you how to access the Chrome //flags Settings and how to enable and disable any flag. The flags shown in the article are widely used flags. Do try them and tell us which one you liked the most in the comment section below. Keep coming for such posts. Happy reading!